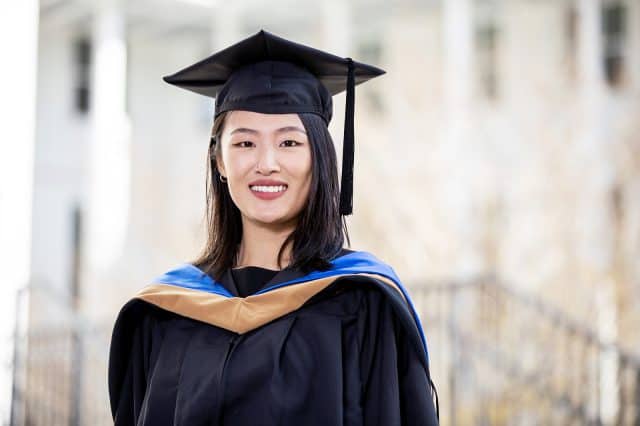 This May, hundreds of Goizueta graduates will walk out of our doors ready for the workforce. Continue to check out the stories of our amazing students all month long.
Angie Chen 23MSBA wanted a big city for her graduate school experience—and one in America. With friends already halfway across the world, going to school at Emory University, Chen was lured to Goizueta Business School from her home in China.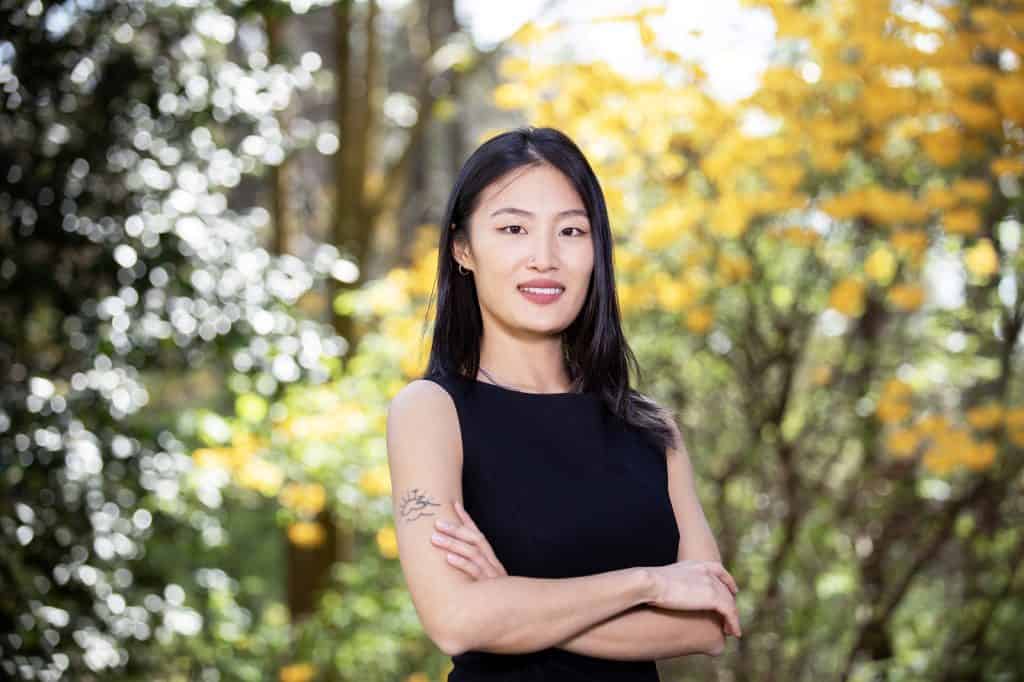 "In my previous role as an internet product manager, I sought to increase collaboration with the technology and data departments of the company," says Chen, who was living in Shanghai at the time. "I believed a master's in business analytics would bring me more hands-on exploration of the data and prepare me well for my next aimed role as a data scientist or analyst."
Chen says it was the capstone project experience and small class sizes at Goizueta that set the MSBA program apart from other schools, in addition to graduates' high job placement.
Since her undergraduate background was in biological engineering—not data science—Chen is grateful for the opportunity to work with real data from big companies. Her group is working with Truist's Wealth Department, and they're presenting solutions to a real problem the company is facing, rather than spending time on make-believe scenarios.
"This experience will add much more value to my resume and provide greater credibility to my professional abilities during job interviews," says Chen.
I am confident that I can apply my technical and analytical skills to draw meaningful insights and inform business decisions as a data scientist or analyst after graduation.

Angie Chen 23MSBA
Chen was able to flex her new skills in experiences like attending the Southern Data Conference, winning "Best in Class" for a machine-learning final project with her classmates, and teaming up with fellow MSBA students to hold a SQL-programming workshop for Goizueta's MBA students.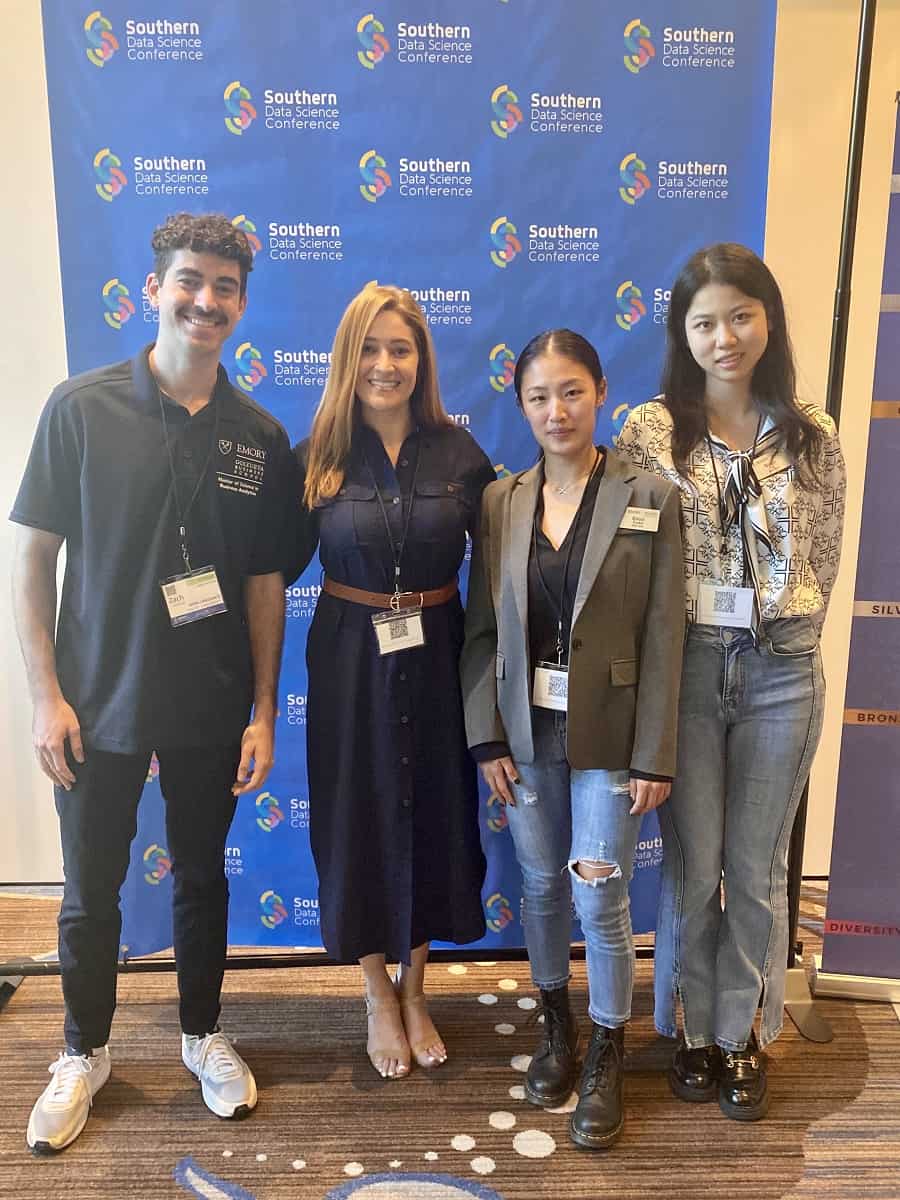 Chen has also valued the time, dedication, and support of the MSBA program's coordinators. The chance to unwind after a difficult project and connect with classmates outside of a rigorous academic setting offered exciting chances to not only explore her new temporary home in a different country, but bond with her cohort. The group bowled, played basketball, and even attended a jazz night at the High Museum.
"Bonding with my classmates outside of the classroom has been enriching," reflects Chen. "Through extracurricular activities and social events, I've developed meaningful friendships that have made this journey more enjoyable. These connections have also made working on group projects easier. I'm grateful for these bonds as they have enabled me to grow not just as an intellectual, but also as a team player, a friend, and a person."
Congratulations to our Goizueta graduates! Learn more about the celebration and register for Goizueta's Commencement activities.
Interested in pursuing a business degree? Learn more about the unique programs Goizueta has to offer.