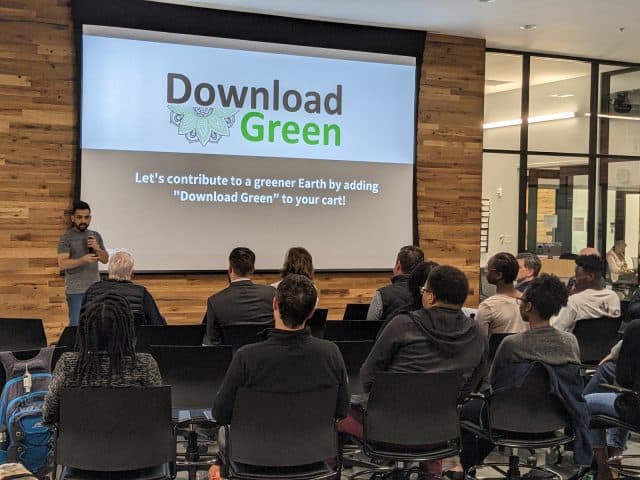 Now in its fifth year, the Startup Launch Accelerator, a program of The Roberto C. Goizueta Center for Entrepreneurship & Innovation, prepares early-stage founders to take on the challenges of launching a new and successful business in a highly competitive entrepreneurial ecosystem. Presented in collaboration with Emory University's The Hatchery,  Goizueta Business School's 2023 Startup Launch Accelerator (SLA) welcomed 12 teams with diverse startups to its cohort. Together, the teams embarked on an eight-week journey of rigorous challenges.
Participating in this year's cohort were The Giving Circle, SENSEable Dx, Attecor, X3 Luxe Homes, Emazon, Scoreboard LLC, ParaPass, Tapfer, DDB!, Ape Recycling, and certain companies operating in stealth mode.
Mentor Extraordinaire Guides Rising Stars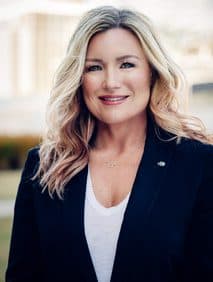 "For the past two years, our program has evolved and focused on emerging companies. Through workshop activities and hands-on practice, we encourage early-stage founders to think and challenge their path from inception to exit," says Goizueta's Entrepreneur-in-Residence Christy Brown, who leads as the accelerator's primary instructor. Brown is the CEO of Dr. Noze Best and the founder of LaunchPad2x, a not-for-profit accelerator which focused on scaling female founders via education and community. She is also a serial entrepreneur, executive leader, and investor who has founded and exited four companies. With more than two decades of startup experience, Brown offers a unique perspective for new founders.
"The 12 founders selected for the Startup Launch Accelerator represent a diverse range of industries and are at various early stages of their entrepreneurial journeys," Brown says.
Their passion, innovation, and commitment to scaling their companies with rigor and strategic goals around growth are truly inspiring. These founders were selected based on overall ability to scale and the current timeline of their companies.

Christy Brown, Goizueta Entrepreneur-in-Residence
Brown adds, "I have witnessed the remarkable evolution of these founders where many continue onto an incubator or accelerator pairing capital with startup support or pivoting their businesses over this session to ensure they have a path to next. The Startup Launch Accelerator has adapted and grown under my leadership, empowering entrepreneurs with the knowledge, resources, and mentorship needed to thrive in today's competitive startup landscape."
Unleashing Tools for Startup Success
Throughout the hands-on bootcamp, participants use the Startup Business Model Canvas to organize their for-profit ventures. Designed to strengthen product ideas and business models, the program introduces evidence-based tools and processes. Along the way, participants build upon metrics analysis to reveal demand from potential buyers and users.
"We maximize our use of tools to ensure these founders are thinking like CEOs, identifying their customers and validating their market before investing," Brown says. "Founders live their companies, so much so, we sometimes have a bias towards our business and don't 'let go.' We try to help these founders in an environment where they are challenged to ensure someone will be a market."
Through the proving ground of the accelerator, Goizueta is proud to play an active role in equipping startup founders from across Emory University with the tools, systems, and confidence required to make informed decisions that will propel their new ventures forward.

Brian Cayce, Managing Director of The Robert C. Goizueta Center for Entrepreneurship & Innovation
Robert Kazanjian, Asa Griggs Candler Professor of Organization & Management guides the program in partnership with Brown. Center for Entrepreneurship & Innovation Student Fellows, Sadia Oishee 23MBA and Nikita Das 24MBA, helped orchestrate the program. "Sadia and I were responsible for facilitating the founder bootcamp along with Entrepreneur-in-Residence, Christy Brown, making sure the participants had an easy onboarding process and had all the resources they needed while going through the program," says Das.
Seasoned Entrepreneurs Foster Founders
Critical to the process is the give and take between the founders and the accelerator team.
"All of us entrepreneurs think that our ideas are amazing, but that does not mean that anyone is going to buy our products. The Startup Launch Accelerator gives the founders the tools to really ensure that there is authentic demand for their idea. The opportunity to work in collaboration with Goizueta and work with founders across Emory University resonates with my goals to save founders time and money via customer conversations and customer discovery," says Brown.
The accelerator offers an opportunity for entrepreneurs to have genuine, organic conversations with potential customers to determine if anyone even cares about the problem they're solving.  It then equips them with a base of tools to help ensure that they can, indeed, solve those problems for their customers.

Christy Brown
The smallest strategic changes often lead to continued entrepreneurial success. Founders learn to use interview tools that test and refine assumptions with buyers and users. By defining and exploring early adopters, they identify the behavior triggers, key words, and positioning that builds demand.
"It was so fulfilling to be part of the team and empower the founders to refine their start-up idea to make them more successful in their journey," says Das. She notes that the program culminates with a day of team presentations and mentorship.
It was rewarding to see how participants pivoted their business model through the accelerator bootcamp and refined their story to be confident pitching the investors.

Nikita Das 24MBA
"Looking ahead, my future hopes and goals for the Startup Launch Accelerator are to foster the growth of companies that are venture-ready or in the growth stage," Brown reflects. "Under Emory University's stewardship, we have unparalleled access to resources providing continued support and guidance across our university ecosystem. The diversity of startups inside this ecosystem cultivates a vibrant entrepreneurial culture, fuels innovation, and contributes to the success of the next generation of high-growth startups."
Would you like to participate in a future Startup Launch Accelerator? Emory students, faculty and staff, and alumni are invited to participate free of charge with teams of four. Each team must include one Emory community member.  Learn more about this and other key programs of The Roberto C. Goizueta Center for Entrepreneurship & Innovation.  
About the Center: The Roberto C. Goizueta Center for Entrepreneurship & Innovation fosters entrepreneurship and innovation born of critical inquiry, serving fundamental societal needs, executed according to sound business principles, while opening possibilities and sparking imagination. The Center focuses on three pillars of activity: developing entrepreneurial skills and venture creation, preparing for early-stage investment and capital formation, and enhancing creativity and innovation for organizations of all types.      
About the Hatchery: The Hatchery is an Emory University-wide initiative which supports student innovators and entrepreneurs from all Emory schools and provides space and a pathway for the development of all stages of innovation, from inspiration and learning to projects and startups.