This month, Lauren Cohen 00BBA enters her 24th season with the National Basketball Association (NBA).
But she doesn't play basketball: She's the vice president of partner management and operations lead for the NBA's global partnerships group.
Cohen credits two things with the stability and tenure she's enjoyed at the NBA: the people she works with and her opportunities to change roles every few years.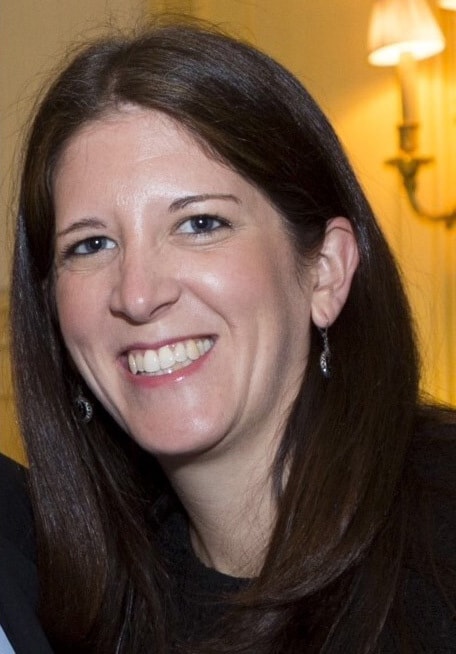 "I'm somebody who likes a challenge. I never want to be complacent. As I've gotten to know my organization, I either ask for new responsibilities every couple of years or they're given to me," says Cohen. "I also work with fantastic, motivated, smart, passionate people who love what they do, love the company, and love to do good. It's not always easy to find an organization where you love the people and you can keep your head up and say you're proud to work there."
Cohen was an athlete growing up; she even played soccer for Emory University during her freshman year. During her senior year in Goizueta Business School's BBA program, the NBA came to campus to conduct interviews with potential hires. Cohen applied—and received a job offer just days after graduation.
"Never in a million years did I think I'd be sitting at the NBA 23 years after graduating from Emory and be vice president," she says. "I'm proud of that. I don't think it's been an easy ride, but I've been very fortunate along the way."
Cohen began her career at the NBA in retail marketing, before working in team marketing and business operations, then entering the global partnerships side of the business, where she's been for the past decade. Cohen has traveled the world with the league, which she jokes has been the adult version of studying abroad.
Her career highlight and most challenging experience to date was while she worked abroad in London, as the director of global marketing partnerships. It was 2012, the year of the London Olympics, and Cohen and her team had to host a 10-day, free event creating an immersive NBA experience for patrons in addition to supporting a special VIP section for their global partners.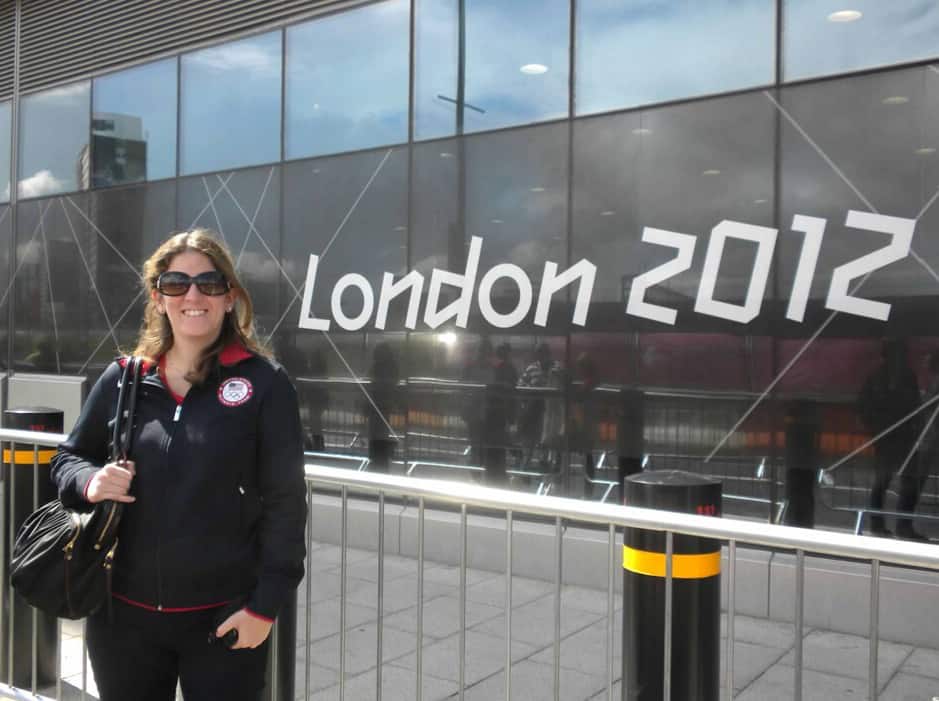 The planning and execution might have been grueling, but the result of her efforts—the NBA House—has since become a model the company has replicated at events like the 2016 Olympics in Rio and the FIBA Basketball World Cup in Spain.
"It's become a living, breathing brand that started with us in London," says Cohen. "It was a rewarding experience to see something you worked on become a legacy that lives on."
In her current role, Cohen relishes the unpredictability of her days. Though they usually all begin with meetings, she says that the rest of the day never goes according to plan—and she loves it.
"I'm a people-person, and I love to be a problem-solver. Now where I sit, being more of a strategic leader, I tend to get pulled in when we need to come up with an idea that's going to satisfy a partner or we need to figure out a solution," explains Cohen.
I really love that aspect of my job. I love being able to ideate with people about ways we can think differently, do differently, and try to have fun doing it.

Lauren Cohen
When she's not in meetings or mediating to ensure her clients are happy, Cohen actively gives back to Goizueta Business School as a member of the alumni network. The piece of advice she shares most readily with job-seekers: Be in control of your career and life narrative. Networking can only go so far; it's up to you to continue to reach out, to maintain that connection, and to ask for help, she says.
"As a hiring manager, when I look at a resume, I want to try to understand the person's story, and then when I interview them, I want to see how they craft their story," says Cohen. "I want to understand how someone can contribute and make an impact."
Cohen fondly recalls her Entrepreneurship class with now Senior Associate Dean of Undergraduate Education Andrea Hershatter as well as the ever-critical skills of creating a profit-loss statement or working effectively in group projects.
"Goizueta definitely gives you a great foundation," says Cohen. "I now appreciate the format of the program and the professors encouraging us to do semester-long team projects. So much of that model is what I do in my day-to-day job."
Interested in pursuing a business degree? Learn more about the unique programs Goizueta has to offer.