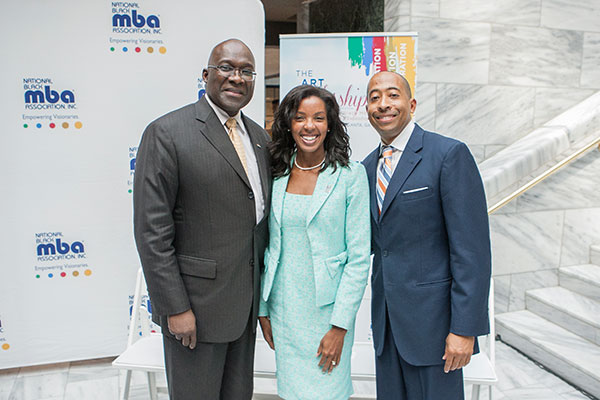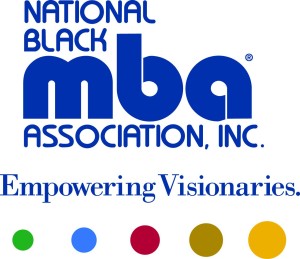 EDITOR'S NOTE: The following press release was provided to EmoryBusiness.com by the National Black MBA Association.
CHICAGO — The National Black MBA Association® announced its 36th Annual Conference & Exposition will be held Sept. 16 — 20, 2014 at the Georgia World Congress Center, returning for its fourth time to Atlanta. Highly regarded as one of the nation's largest professional conferences, the annual event matches career seekers with employment opportunities among Fortune 1,000 corporations and the country's leading minds in business. Registration is open to the public.
"We are honored that this year's conference in Atlanta will host such a distinguished group of business titans, corporations, professionals, leaders and members who embody the mission of our organization," said Jesse J. Tyson, President and CEO, NBMBAA®. "Each year, I am amazed at the caliber of talent and thought leadership that we are fortunate to assemble. Our conference serves as a catalyst that creates innovation and development opportunities. It aligns to the NBMBAA's® mission of advancement that challenges our members, our partners and conference attendees to think beyond theories and chart new professional and personal paths."
With the theme "The Art of Leadership: Inspiration. Innovation. Collaboration," this year's conference will offer attendees industry best practices to prepare, distinguish and position themselves for advancement in a global workforce. Participants include the nation's leading minds in Corporate America, business, media, along with the worlds of not-for-profit and academia. Good Morning America Co-Anchor Robin Roberts will deliver the keynote Wednesday, September 17 during the Entrepreneurial and Leadership Institutes. NBA Hall of Famer and entrepreneur Earvin Johnson, Chairman and CEO of Magic Johnson Enterprises, will share the spotlight during the annual Town Hall Luncheon on Thursday, September 18 alongside the Honorable Mayor Kasim Reed for an exclusive 1:1 conversation. On Friday, September 19, Bank of America CEO, Brian Moynihan, will headline the Keynote Luncheon.
Honorary co-chairs for the event include: Alexander Cummings, Executive Vice President and Chief Administrative Officer, the Coca-Cola Company, Arnold Donald, President and CEO, Carnival Corporation, Mayor Kasim Reed, City of Atlanta, and Dr. Beverly Tatum, President, Spelman College. Emory University will serve as an academic sponsor, marking the conference's second year partnering with an academic institution.
"I'm proud to say as an organization, we are on mission to host another successful conference in Atlanta," said Audrey Hines, Board Chair, NBMBAA®. "With more than forty years of service and an abiding commitment to creating opportunities for others at the NBMBAA®, this year's conference and exposition will be historic in its attendance, economic impact and celebratory outcomes of matching people with careers."
Through innovative programming, purposeful networking, and access to employers from across the globe, the conference will also highlight key organizational initiatives that include the Innovation Whiteboard Challenge®, the Leadership & Entrepreneurial Institutes, offering a day of professional development, the Meet the Experts sessions, career building workshops lead by industry experts, along with the highly anticipated Career Exposition, featuring more than 300 Fortune 1,000 corporations, businesses and job recruiters.
Each year, the NBMBAA® Career Exposition features some of the world's top companies and businesses that will spend Thursday and Friday speaking with career candidates. Representatives will conduct on-site interviews and some attendees will be hired on the spot. Some of this year's NBMBAA® strategic partners include Bank of America Corporation, Nationwide Insurance, Marriott International Inc., Chrysler Group, LLC and Target Corporation.
For a complete listing of scheduled events, or to register now for this year's conference, please visit http://www.nbmbaaconference.org.