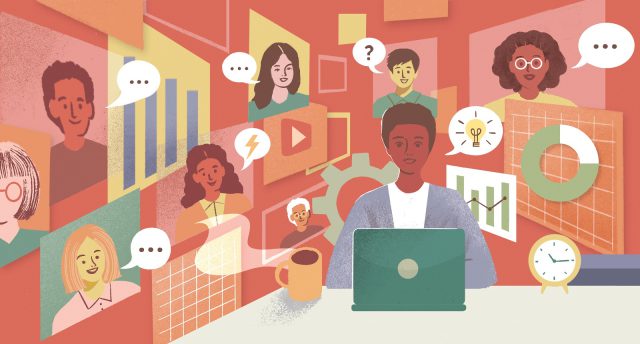 The future of work. What does it mean?
For some, thoughts of artificial intelligence, doom and gloom, or robots taking over the world might come to mind. After all, it's the age of generative AI—a seemingly magical technology that can create artwork, write papers, or build code—all within seconds.
Where do humans fit in?
Goizueta Business School graduates fit in everywhere. The future of work is an exciting prospect, and they are ready for it. These workers of the future are embracing their passions and pursuing multiple careers, making business decisions for the betterment of society, leveraging technology to enhance their
skills, and learning how to lead dispersed, remote teams.
Goizueta graduates don't fear the future. They embrace it.
The Value of High-Tech Skills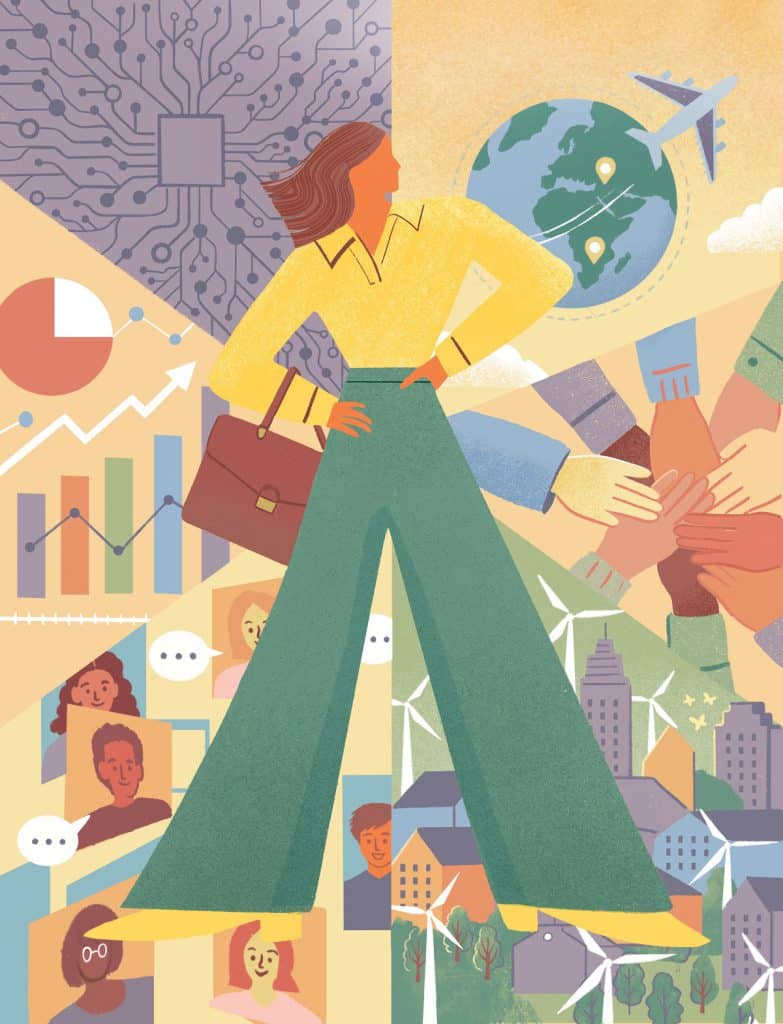 "Technology is what it is, and we have to keep up with it and be familiar with the latest tools, but at the end of the day, the theory is a theory. [We] know the underlying math that goes into AI and that enables us to make informed decisions that will eventually make an impact on whatever project we're working on," says Sebastian Peña 19BBA 20MSBA, a management consultant for Accenture.
Recently, Peña faced having to write JavaScript, a language he doesn't know, for a client. He planned on taking a course, but with the popularity of generative AI (like ChatGPT), Peña decided to turn to tech. Armed with a basic understanding of how to write code, Peña leveraged AI to fill in the gaps. A task that would have taken Peña several weeks took an hour.
Being a worker of the future means utilizing available tools to amplify your existing skills, he says.
"It's easy to imagine a dystopian future, where most jobs are automated and workers disappear, but I think our students today are equipped to imagine a future where technology instead enables more prosperity and sustainability," says Wes Longhofer, associate professor of organization and management, associate professor of sociology (by courtesy), and executive academic director of Goizueta's Business & Society Institute. "If they can imagine it, then they can create it."
Gathering the Data Points of Your Career
Research shows that younger generations find job-hopping beneficial. Multiple careers are—and will continue to be—the norm. The U.S. Bureau of Labor Statistics found that, in September 2022, employees stayed with their current jobs an average of four years. This is especially true for younger generations.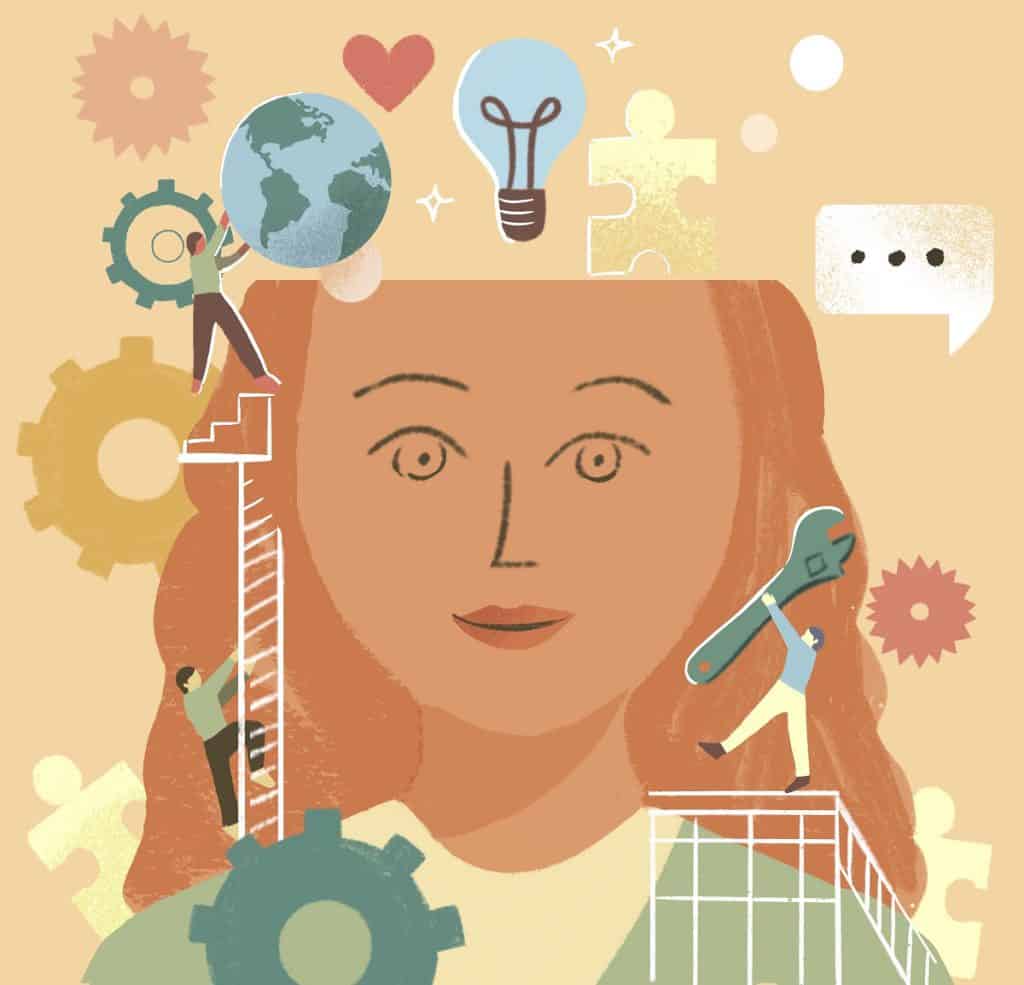 Urvi Bhandari 99BBA 06MBA has no problem admitting that many of her career choices were directly tied to what was going on in her personal life at the time. That's not to say her decisions weren't driven by her professional aspirations. But they were equally tied to what was best for her, whether it was working for AT&T, The Coca-Cola Company, IBM, or Walmart—or being a nomad while in her executive roles.
"I want people to understand that life matters," says Urvi, executive career coach and co-founder of peppercorn.ai.
The premise of Peppercorn.ai is to remove resumes from the equation and focus on the candidate. Rather than having prospective employees mold their story to fit a job description, the platform revolves around supporting the candidate to have clarity and confidence in their journey.
"We make business decisions with data points. Why don't we make decisions for ourselves based on data points?" argues Urvi. "The world is changing. There is no one way to approach a career.'"
"Workers of the future are no longer going to be doing things because 'that's what the path is.' There is no path," Urvi continues. "People are making their own paths by taking control of articulating who they are, knowing where they're going, and marketing what they offer."
Forward Facing: How Business and Society Can (and Should) Mingle
Longhofer has nothing but optimism for the workers of the future and what they can accomplish for businesses—and for society.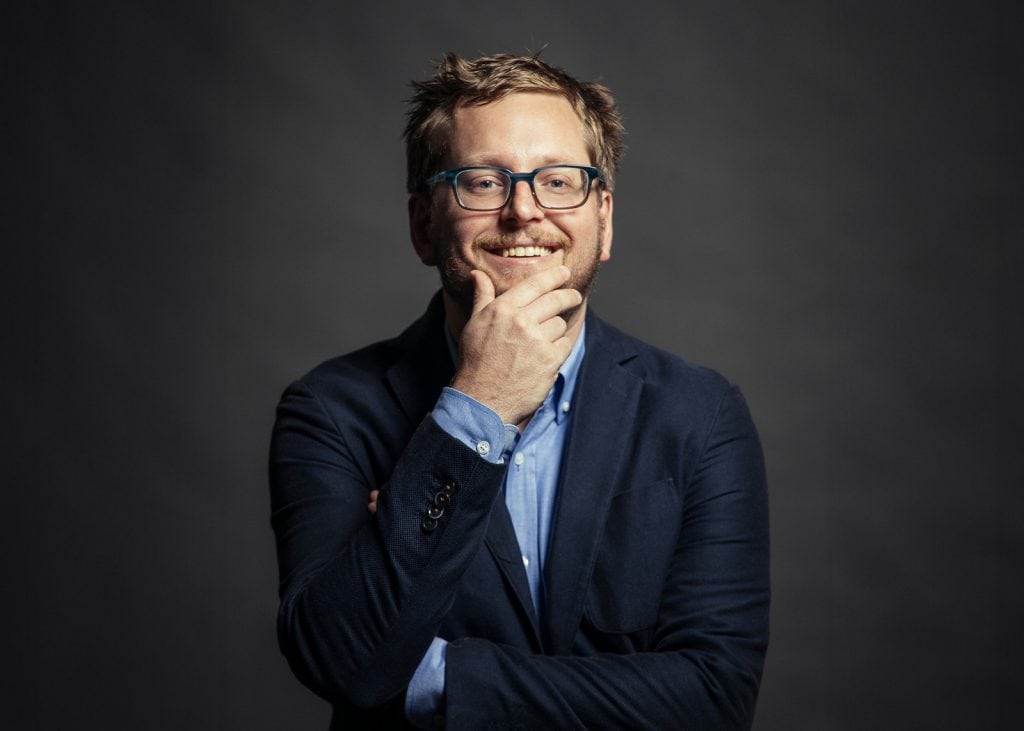 Generation Z values a business's societal and cultural impact, sometimes over salary and benefits, according to research by Deloitte. A vast majority (77 percent) of respondents cited social activism, and the evidence of it, as a high priority when deciding whether to work for a company. Workers of the future want companies with good values and ethics and a commitment to confronting societal issues, such as sustainability, climate change, and hunger.
As technology and AI advance at an unprecedented pace, workers of the future will be the ones who remind us that human flourishing and planetary survival are still essential.

Wes Longhofer
Workers of the future will have to combine their analytical and technological skills with creative solutions to address business needs. "It's not enough to optimize your supply chain for peak efficiency. You also need to embed human rights into it and report your scope 3 emissions," says Longhofer.
As complex as these challenges might sound, students at Goizueta are already rising to the occasion. The Business & Society Institute embeds this system-thinking approach into classes, experiential learning, global modules, directed studies, clubs, conferences, and case competitions. Students are being introduced to climate change and inequality. They're given ample opportunities—in a variety of formats—to put their skills to the test in safe, supported environments before bringing their knowledge and ideas to their future companies.
The Power of People Skills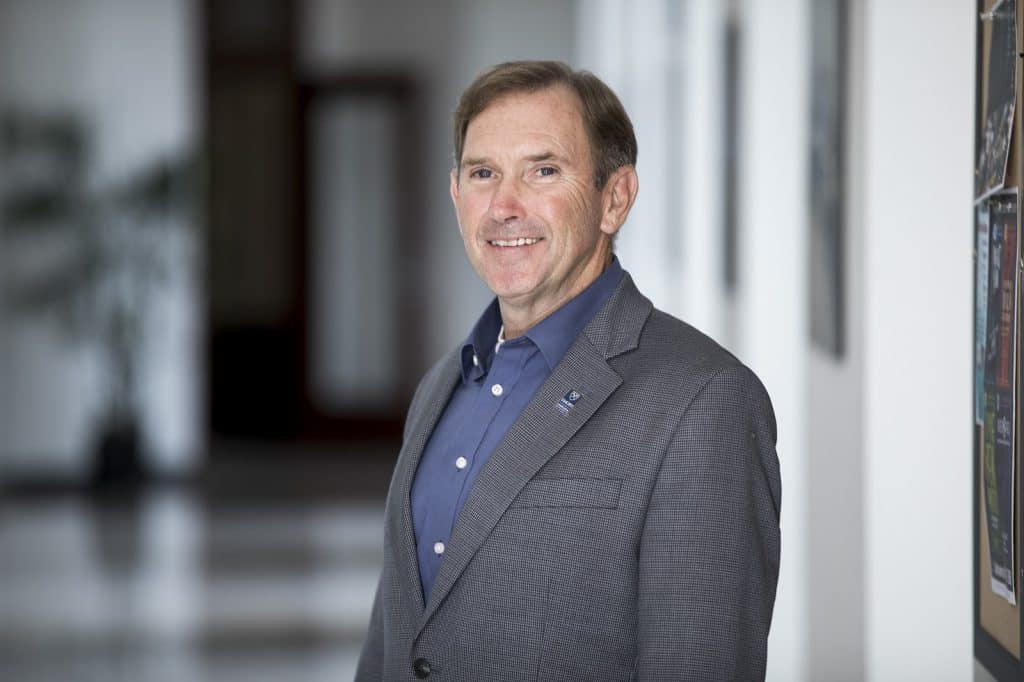 Workers of the future need not only the technical skills learned in class, but also soft skills. Whether a company conducts business in person or operates remotely, leaders of today and tomorrow must know how to lead through a screen and across time zones.
"The human factor of leading becomes increasingly important in a complex, uncertain, and volatile world where you're not just leading in person anymore," says Lieutenant General USA (Ret.) Ken Keen, associate dean for leadership and associate professor in the practice of organization and management.
As technology continues to advance, managers and executives must also know how to lead those whose technical knowledge surpasses their own. Whether you're the chief financial officer or chief operating officer, you must know how to lead a league of people with varying skill levels.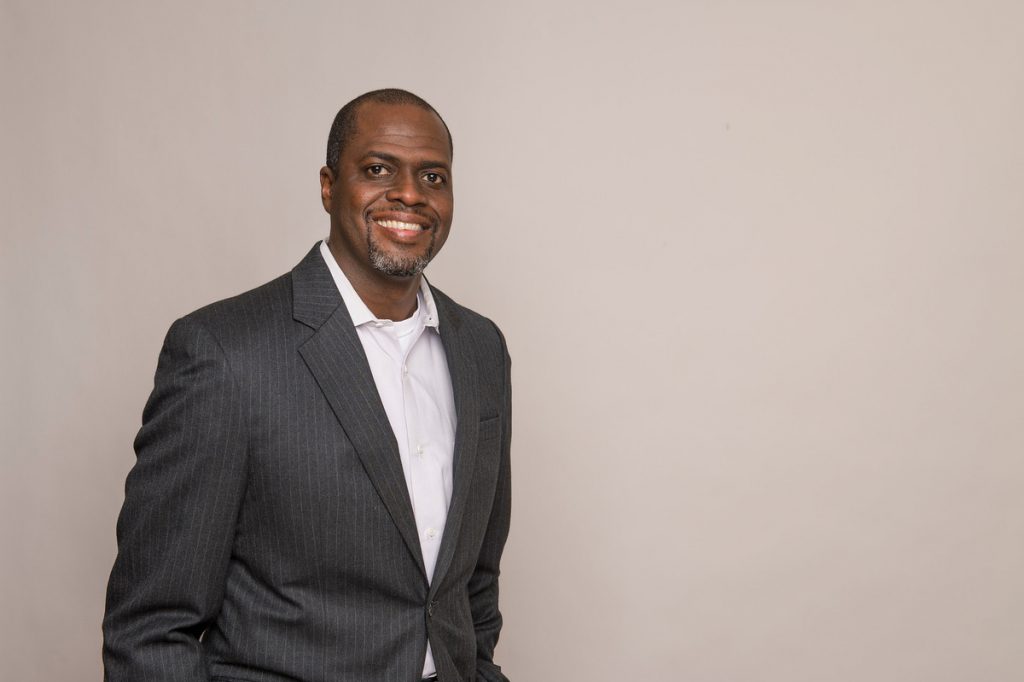 "Every business is a people business," says Brian Mitchell, associate dean of the Full-Time MBA programs and Goizueta Global Strategy and Initiatives. "You have to be able to relate to people and be relatable. A great leader cannot lead one way and expect everyone else to conform. They have to be able to manage many different work styles and personalities."
Adapting to the Shifting Landscape
In addition to learning how to manage across styles and personalities, growth is key. That's where continued education comes into play, shares Nicola Barrett, Goizueta's chief corporate learning officer. "Changes in both technology and societal expectations require anyone in business to adopt new skills, approaches, and mindsets. They must become digitally fluent and to re-create their playbook to see, design, and unlock new growth opportunities. Emory Executive Education works with organizations and their professionals to develop these critical capabilities to catalyze new growth possibilities."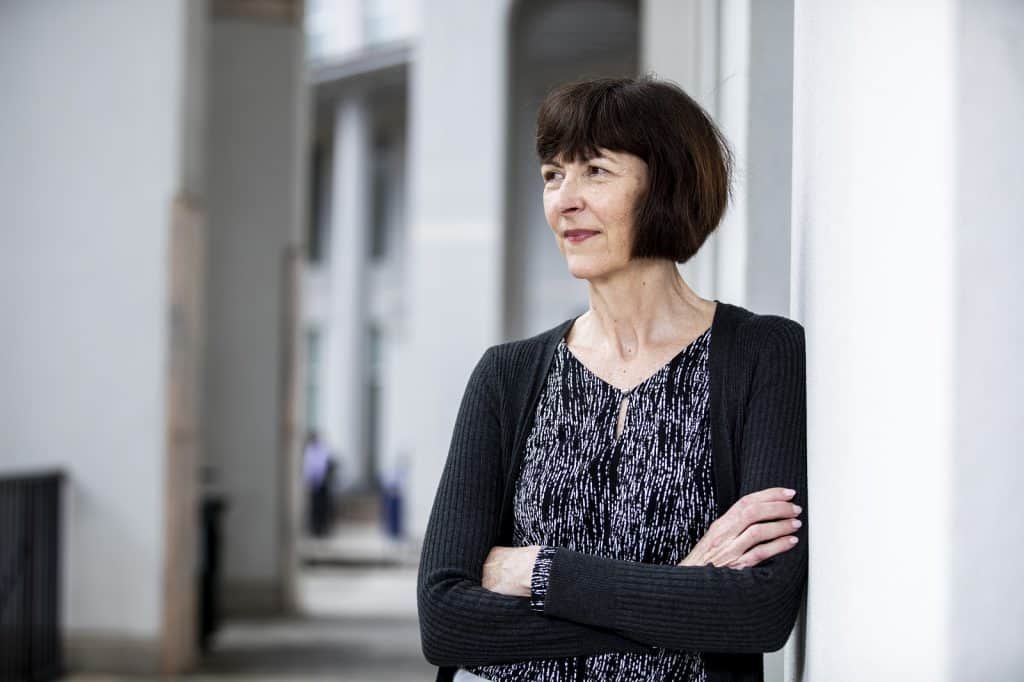 Goizueta's leadership is also constantly reviewing and tweaking its programs. The undergraduate BBA program, led by Andrea Hershatter, senior associate dean of undergraduate education and associate professor in the practice of organization and management, launched adjustments following a deep review in order to remain relevant to the latest scholarly research, recruiter and business needs, and alumni feedback.
"The revised curriculum enhances our ability to equip our students for an increasingly data-driven world in which the outcomes of business decisions are multifaceted and far-reaching. It simultaneously helps us build our student competencies and address their desire to create individualized and customized academic experiences," says Hershatter.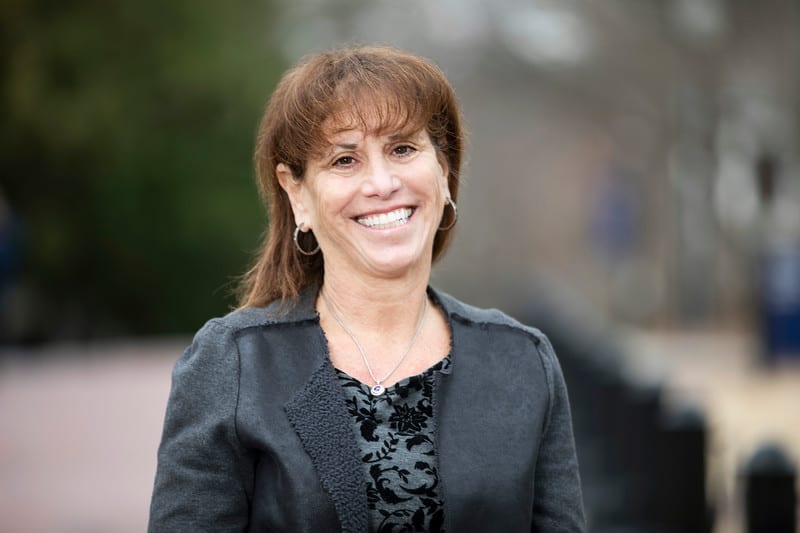 The school's highly ranked MBA program is next. One of the focus areas of the review is enhancing the global nature of the program, more deeply weaving experiential learning into the curriculum, rather than treating such opportunities as optional additions to the standard MBA track. 
"So much of the work of the future is going to happen irrespective of borders," shares Mitchell. "Workers of the future are going to be global by definition."
Gaining Global Perspectives
For Evan Lyons 22MBA, being global is inherent. Lyons learned to walk in England, and played soccer in Brazil as a teenager. He participated in an exchange program, then internship in France, and met his wife in Mexico. He can speak English, French, and Spanish fluently and has a working knowledge of German and Portuguese.
Lyons found immense value from his global experiences when he owned his own consulting company. He now uses that experience in his job as an investment banker for Bank of America. Lyon tries to begin meetings in the language of the country he's in. He always downloads the local holiday calendar to be aware of how the area's cultural traditions might impact workflow.
MBA graduates and workers of the future have to understand the global perspective because most major companies are global. If you want to rise up in any organization in any industry, you have to be able to understand where the company is playing, how to build relationships across cultures, and develop strategies that can flex and work in other places.

Evan Lyons 22 MBA
This diverse perspective—and the willingness to meet people where they are—builds relationships and strengthens leadership skills. Both of these are critical skills for workers of the future.
"The future is now for all of these things. They're incremental steps. They are small innovations that lead to big innovations and big changes," says Lyons. "The workers of tomorrow, the leaders of the future, they are in the workplace today."
Interested in pursuing a business degree? Learn more about the unique programs Goizueta has to offer.