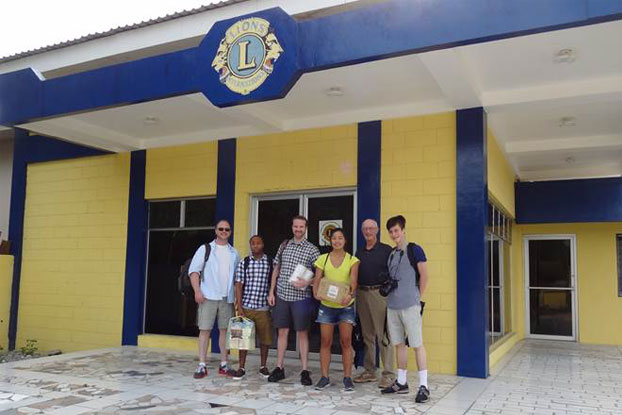 Last week, Goizueta Business School students Shannon Lin (BBA), Jacob Ethel (MBA) and Eric Banister (MBA) helped launch the first chapter in a 3-year campaign to make significant investments at a partner eye hospital in Honduras. Working with Professor Peter Roberts, Academic Director of Social Enterprise @ Goizueta, and ECHO Foundation's Kyle Coffey and Alan Kozarsky, the students came up with an innovative approach to fundraising that will make critical equipment investments (and other improvements) at the Lions' Eye Hospital Fraternidad in San Pedro Sula, Honduras.
Atlanta-based NGO ECHO Foundation has been working with Hospital Fraternidad in recent years to improve surgical volumes in a country where at least 50,000 people are blind from cataract, a condition that is easy to correct given proper resources. Out-dated, broken and missing equipment has become a serious bottleneck to the growth of surgical volumes. Goizueta students laid the foundation for a 3-year fundraising plan built around 12 linked crowd-funding campaigns that will raise money for equipment and other hospital improvements.
Click here to donate and for more information.