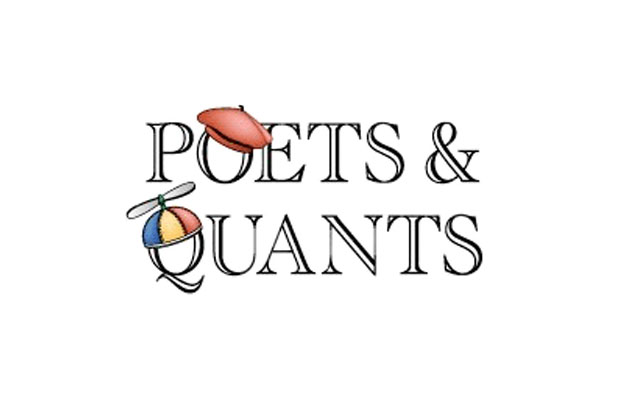 Goizueta Business School's undergraduate BBA program is among the most academically rigorous in the country, according to Businessweek and Poets & Quants.
Citing the last Businessweek ranking of undergraduate business programs, Poets & Quants writes:
… Not to mention, academia simulates work in some key areas. As a student, managing heavy workloads and meeting high expectations prepares you for increasingly lean employers with big goals and few hands. If you study alongside other top students, you'll find their abilities naturally rub off and raise your own. One more thing: Grades matter when it comes time to enroll in graduate school.

So how can you measure academic quality? Each year, Bloomberg Businessweek conducts its annual undergraduate business school rankings, which measure programs based on quantitative data (median starting salaries, SAT scores, faculty-to-student ratios) and qualitative data (recruiter and student surveys).

As part of its rankings, Bloomberg Businessweek calculates an academic quality rank. Here, they use five metrics to evaluate academic performance. Each school supplies three of these metrics: average SAT score (most recent class), the ratio of full-time students to full-time faculty, and the average class sizes in core courses.
| 2014 Academic Rank and School | 2013 Academic Rank | Difference | Index Score |
| --- | --- | --- | --- |
|  1. Wake Forest University |  1 |  0 |  78.599 |
|  2. Notre Dame (Mendoza) |  6 |  4 |  100.0 |
|  2. University of Pennsylvania (Wharton) |  2 |  0 |  84.562 |
|  2. University of Richmond (Robins) |  2 |  0 |  74.444 |
|  5. University of Virginia (Mcintire) |  6 |  1 |  91.780 |
|  5. Emory University (Goizueta) |  9 |  4 |  80.991 |
|  5. Carnegie Mellon (Tepper) |  6 |  1 |  74.097 |
|  5. Rensselaer Polytechnic Institute (Lally) |  NA |  NA |  63.803 |
|  9. Boston College (Carroll) |  9 |  0 |  88.769 |
|  9. Southern Methodist University (Cox) |  46 |  37 |  71.951 |
|  9. College of William & Mary (Mason) |  9 |  0 |  71.166 |
|  12. Cornell University (Dyson) |  28 |  16 |  83.913 |
|  12. Washington University (Olin) |  9 |  -3 |  87.654 |
|  12. Indiana University (Kelley) |  28 |  16 |  83.913 |
|  12. University of North Carolina (Kenan-Flagler) |  14 |  2 |  80.039 |
|  12. University of Michigan (Ross) |  14 |  2 |  78.315 |
|  12. New York University (Stern) |  9 |  -3 |  74.899 |
|  12. University of California-Berkeley (Haas) |  2 |  -10 |  74.719 |
|  12. Northeastern University (D'Amore-McKim) |  14 |  2 |  72.708 |
|  12. Bentley University |  20 |  8 |  72.414 |
|  12. Villanova University |  2 |  -10 |  70.392 |
|  12. Lehigh University |  14 |  2 |  65.169 |
|  12. University of Denver (Daniels) |  28 |  16 |  50.957 |
|  24. Miami University of Ohio |  20 |  -4 |  70.571 |
|  24. Babson College |  20 |  -4 |  68.650 |
See more at: http://poetsandquantsforundergrads.com/2014/11/25/the-best-undergrad-business-programs-for-academics/4/#sthash.MTTrNSTc.dpuf