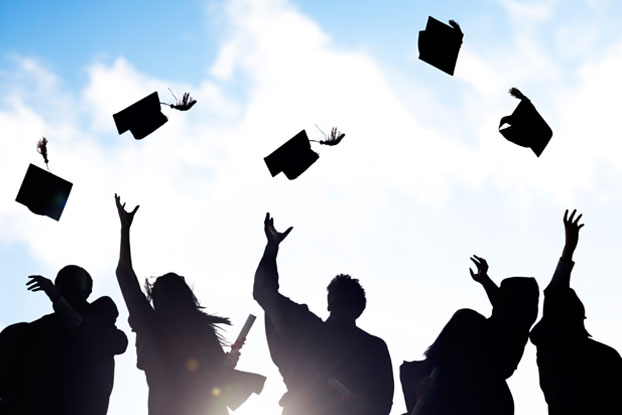 Less than a month in, and 2015 brings graduate students good news.
In a recent report from Bloomberg Businessweek, salaries are expected to rise in 2015.
In a survey of 169 employers by the Graduate Management Admission Council, around half said they'd raise annual base salaries for new MBAs to keep up with inflation, and 18 percent said they'd bump up salaries more than that. The rest plan to keep base salaries at 2014 levels. Most undergraduate business majors and people with specialized business master's degrees, however, will get paychecks in the new year that look a lot like they would have last year. Just 15 percent of those hiring people with bachelor's degrees in business, 15 percent hiring people with master's in management degrees, 14 percent of those hiring recipients of master's of finance degrees, and 7 percent of those hiring master's of accounting degree recipients said they'd raise salaries more than inflation.
The news follows Goizueta Business School's third-straight years of top MBA job numbers.
For the third-straight year, at least 98 percent of Goizueta graduates received job offers within 90 days of graduation. This according to therecently-released employment report created by the school's Career Management Center.
Goizueta's CMC partners with students early in the course of their MBA experience, starting even before they arrive on campus. This, combined with a program that allows students to complete core classes in the first semester, allows for maximum opportunity to tailor progress toward post-graduation goals.
"In an ever-changing marketplace, Goizueta graduates continue to thrive," writes Wendy Tsung, associate dean & executive director of Goizueta's CMC. "We are proud to consistently provide outstanding talent for our corporate partners and great career opportunities for our students."
The majority of 2014 graduates chose careers in consulting (38 percent). Goizueta students also find jobs in Marketing, Finance, General Management, Operations and Real Estate.
For the fourth-straight year, employees in the Southeast led in Goizueta hires.