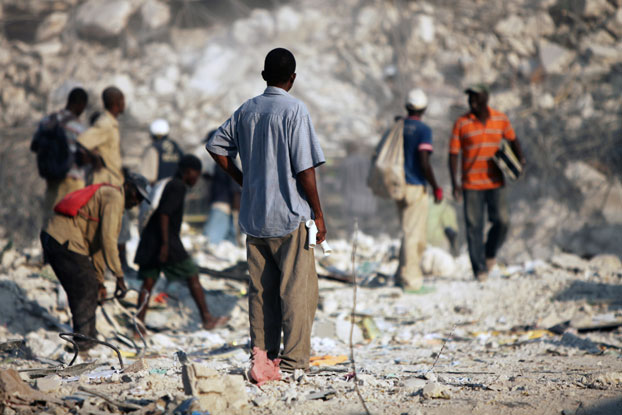 Five years ago this week, Ken Keen was sitting on a hillside veranda overlooking Port-au-Prince, Haiti, discussing emergency preparedness with a U.S. ambassador, when the bucolic landscape was seized by violent shaking. Today, Keen is associate dean for leadership development at Emory's Goizueta Business School. But on Jan. 12, 2010, he was Lieutenant General P.K. 'Ken' Keen, military deputy commander of the U.S. Southern Command, with responsibility for 32 countries and territories in the Caribbean and Central and South America.
Last week President Barack Obama announced the United States will 'launch a major, military-led response in West Africa to the deadly Ebola outbreak that has reached epidemic proportions.' The Department of Defense was chosen to lead the response because it is 'better than any other organization on earth' in such efforts. As a retired member of our nation's armed service, I agree. According to media reports, the U.S. will send 3,000 military personnel to the region. President Obama indicated the U.S. would lead the international response by providing medical and logistical support in fighting the outbreak which poses 'a potential threat to global security.'
It must have seemed like the apocalypse. In less than 60 seconds, a 7.0-magnitude earthquake shifted Haiti's landscape and changed millions of lives forever. The government estimated about 220,000 deaths from the disaster, which occurred five years ago Monday. It also left about 1.5 million Haitians homeless. Then things got worse. A massive cholera outbreak followed, killing nearly 8,600.