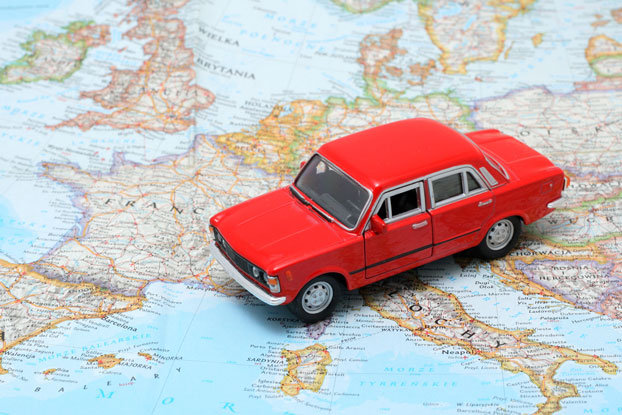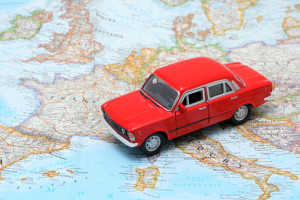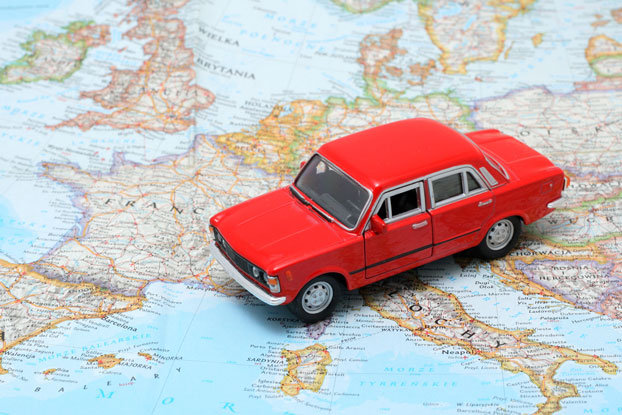 Goizueta Business School economist Jeff Rosensweig likens it to the common cold, the United States' relationship with the European economy.
A simple sneeze can have a big impact.
"When Europe does well, we do well," Rosensweig told NPR news earlier this week. "And the reverse is true also. I don't want either of us to sneeze, because the other one might catch cold."
Speaking about the deep roots taking hold in the Southeast between American cities and European companies, Rosensweig cautioned about long-term impacts. The currently-sputtering EU economy is of particular worry.
'In America, we forget how close our ties are,' he says.

European firms bring investment to the U.S., which could dry up if Europe's economy does poorly; Rosensweig also points out that U.S. companies get big profits from European subsidiaries. He says, there is 'accumulating fear that Europe — one of the great potential engines of the world economy — is an engine that's stuttering.'
The NPR report comes on the heels of Georgia landing the North American headquarters of Mercedes Benz. The deal reportedly includes more than $23 million in tax incentives. Michel Eloy of Georgia Public Broadcasting goes on to report that approximately 800 jobs will move to the Atlanta area.
But another expert from Goizueta Business School does not expect additional details, even with the close ties between the European automaker and the health of the local economy.
"We see these packages, and there's very little transparency about them," Sr. Lecturer Ray Hill, told Eloy. "We almost never see anyone monitoring to see whether they've created the jobs or done anything else to justify the tax benefits."
Rosensweig said the European Central Bank should "pull out all the stops" to avoid a recession which, if it occurs, could have unknown implications.
About Ray Hill
Raymond Hill joined Goizueta Business School in 2003 and teaches managerial economics and finance. Hill began his academic career by teaching economics at Princeton University, before leaving in 1982 to become an investment banker with Lehman Brothers. His work at Lehman included a seven year stay in Hong Kong as managing director of its investment banking business in Asia outside of Japan. Hill returned to his native Georgia in 1993 and worked for ten years at Mirant Corporation and its predecessor, a subsidiary of Southern Company. During that time he served as the company's chief financial officer, except for an eighteen month stint as a CEO of one of the largest independent power companies in Asia, which was owned by Southern. Hill earned his undergraduate degree at Princeton and his PhD in economics from MIT. He also studied at the Institut de Hautes Etudes Internationales in Geneva under the Fulbright Fellowship program.
About Jeff Rosensweig
Jeff Rosensweig is an associate professor of International Business and Finance. He is also Director of the Global Perspectives Program. Jeff specializes in global strategy, global economics, and international finance. Prior to joining Emory in January 1988, he was Senior International Economist at the Federal Reserve Bank of Atlanta. Jeff has also taught at M.I.T. and in the economics department and the School of Management at Yale University. Jeff's research into global trends leads to frequent keynote lectures to business and academic audiences. His current research focuses on three main topics. First –business linkages with the emerging global economy. Second — the implications of globally divergent demographic trends for business. Third — factors affecting competition in the global travel and tourism industry.