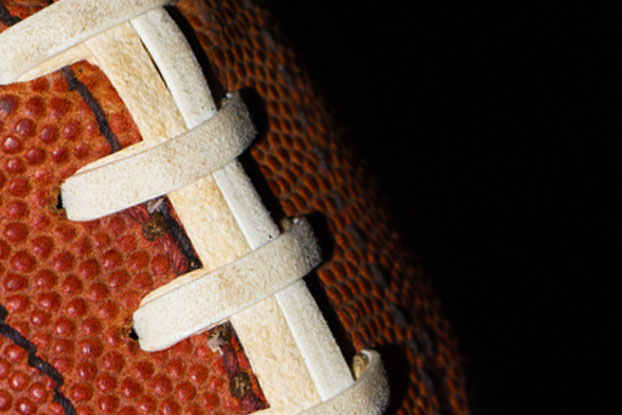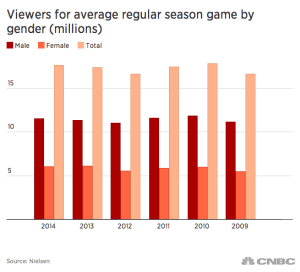 A slew of negative press including domestic violence arrests, player brain injuries and — most recently — a possible cheating scandal has not affected the popularity of the National Football League according to a CNBC report.
Based on viewership and sponsorship interest, the NFL is flourishing through a series of highly-publicized fiascoes that would have wreaked havoc on many organizations with weaker brands, experts told CNBC.

'Just the strength of that product and fan loyalty and fan interest is so great that it's really kind of bulletproof at this point,' said Michael Lewis, a marketing professor at Emory University who specializes in sports.
Lewis and fellow Emory professor Manish Tripathi examine sports marketing, including fan rankings and other data from social media to measure popularity and sentiment.
[highlight]Lewis did, however, tell CNBC there is a such thing as "negative PR," especially when on-field credibility is in question.[/highlight]
Still, it takes a lot to damage the relationship between fan and game.
He noted that steroid use in baseball in the late 1990s into the 2000s—which led to one of the longest periods of scrutiny a sports league has ever seen—tarnished the fundamental game, while the [Ray] Rice and [Adrian] Peterson [domestic violence] incidents did not do the same to football.

'I'm sure something could actually harm that brand, but nothing that we've seen yet,' Lewis said.
About Mike Lewis
Michael Lewis joined Goizueta Business School in July 2010. Prior to obtaining a Ph.D. in Marketing from Northwestern Lewis earned an MBA from the University of Chicago and a Master's in Industrial Engineering from the University of Illinois. He was formerly an assistant professor at the University of Florida and Washington University at St. Louis. His professional background also includes experience at Northwest Airlines. Lewis' research focuses on issues such as consumer response to loyalty programs, methods for customer valuation and dynamic pricing. His research has appeared in the Journal of Marketing Research, Management Science, Marketing Science, Journal of Marketing and the Journal of Retailing.
About Emory Sports Marketing Analytics
The Emory Sports Marketing Analytics website was started to provide an outlet for research on how sports entities (Leagues, Teams, and Players) create valuable marketing assets.  The term "sports marketing assets" may be unfamiliar, but we feel it is useful terminology for thinking about sports marketing.  In particular, we are interested in how sports organizations create brand equity and customer loyalty.   The idea is that sports organizations and their marketing staffs should focus on creating valuable brands and intense fan loyalty.  Valuable brands and loyal fan relationships are both best viewed as assets in that they provide long-term value to organizations, and because these items need to be managed and protected.  As academics, our work tends to use a combination of statistical tools and consumer behavior theory.