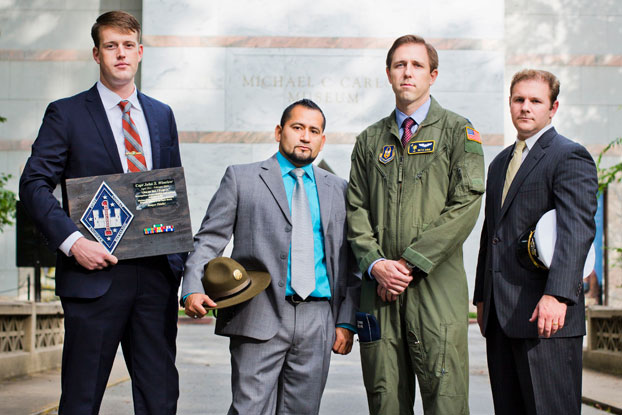 Emory University's Goizueta Business School has announced an increase in Yellow Ribbon awards from 24 to 50, allowing more U.S. military veterans to gain benefits of a business education.
The Yellow Ribbon Program is a provision of the Post 9/11 Veterans Educational Assistance Act of 2008 (aka Chapter 33), and allows voluntary partner institutions to enter into an agreement with the Veteran's Administration to fund tuition expenses for eligible veterans.
Goizueta has been a Yellow Ribbon school since 2010.
The amount of the Yellow Ribbon Program award is equal to the difference between the amount received through the Post 9/11 GI Bill tuition benefit and the actual cost, up to $16,000 at Goizueta, which is matched by the Veterans Administration.
There is no cap by academic program, allowing for as many awards as possible for each MBA offering at Emory.
In the 2014-15 academic year, 37 veterans took classes across all MBA programs. The full-time program included 19 veterans. In addition, last Fall, the Veterans Club hosted a networking event including alumni and others with military service.
Approximately 80 veterans attended representing more than 35 national and local businesses.
"We are honored to be a Yellow Ribbon school and enjoy working with military applicants.," said Amy Stalzer, Director of Admissions for Operations and Military Initiatives. "Goizueta has always strived to be a supportive community for veterans and our former military students are some of the best we have to offer the corporate world. They support each other through an active veterans club and provide valuable insight in the classroom in regards to international affairs."