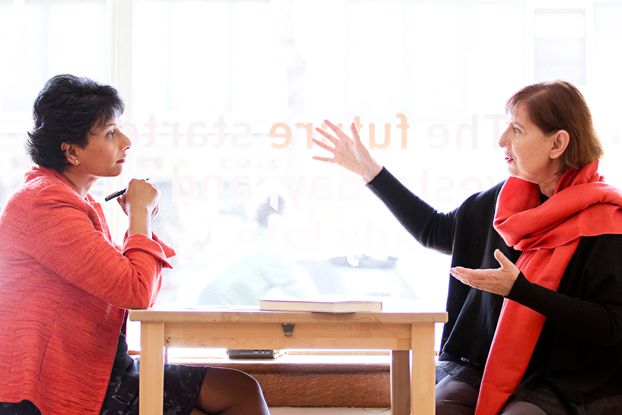 [soundcloud url="https://api.soundcloud.com/tracks/213857033″ params="auto_play=false&hide_related=false&show_comments=true&show_user=true&show_reposts=false&visual=true" width="100%" height="450″ iframe="true" /]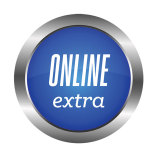 Goizueta graduates are active in many industries and locations around the world. When taking a deep dive into the future of work for the spring edition of ess, we asked alum Preetha Ram 10EMBA to tap into her network and give us a view from Silicon Valley. Ram, CEO and cofounder of Open Study, a social learning network where students can connect with other students; ask questions; and offer help, is also a learning advisor for the Institute for the Future (IFTF). She reached out to the nonprofit's Executive Director Marina Gorbis to talk one-on-one about the institute's observations on the future of work.Emory Busin

IFTF provides foresight on topics like education, government, and work. Its analyses are the result of a combination of methodologies and perspectives culled from experts in a variety of industries to provide a holistic view of what's ahead. "We believe that every successful strategy is ultimately based on a great insight about the future," Gorbis tells Ram. "If you look carefully enough, there are signals of the future around us; you just have to find them."
Ram asks Gorbis about what she sees as the big disruptors. In addition to an expansion of automation in areas like healthcare, Gorbis sites the economic transformation that's occurring as a result of distributed digital technology and "the collective intelligence of others" in social networks. Armed with these new technologies and networks, individuals are empowered to take on jobs once reserved for large organizations, often doing so more efficiently, at lower or no cost, and with greater ease. (Think Wikipedia versus Encyclopedia Britannica.) Gorbis calls this phenomenon "socialstructing," and in a socialstructed world, workers emerge as microworkers, active on several different platforms and approaching work as a series of tasks. "So like iTunes did to music, technology is allowing jobs to be unbundled?" Ram asks Gorbis. "Yes—and that's a great way to think about it. We at the IFTF talk about having a three-business-card life, where you have to have multiple identities and multiple ways to plug in."
Gorbis and IFTF see a shift toward the importance of skillsets, including:
Sense-making and social intelligence becoming key skills as smart machines and systems nudge humans out of repetitive tasks and into ones that require an ability to determine deeper meaning.
A globally connected, superstructed world creating a need for workers with virtual collaboration skills and cross-cultural competencies.
The ability to sift through reams of information and separate the signal from the noise becoming important as the amount of information in multiple formats and from multiple devices increases.
Your work becoming your resume. On platforms like Upwork and Stack Overflow, participants' performances are rated. Ratings become a real-time resume.
—Allison Shirreffs