As Co-Founder and CEO of Radix Health, Arun Mohan 06MBA 07M has experienced the ups, downs, exhilarating milestones, and steady progress of a young company. "Anup Lakare 08EvMBA, Ravindra Jore, and I started Radix Health back in 2015 with nothing more than a shared vision for making it easier for patients to see their doctors and a common desire to improve healthcare," he recalls. "Things were broken, and we wanted to do our part to move the needle in the right direction."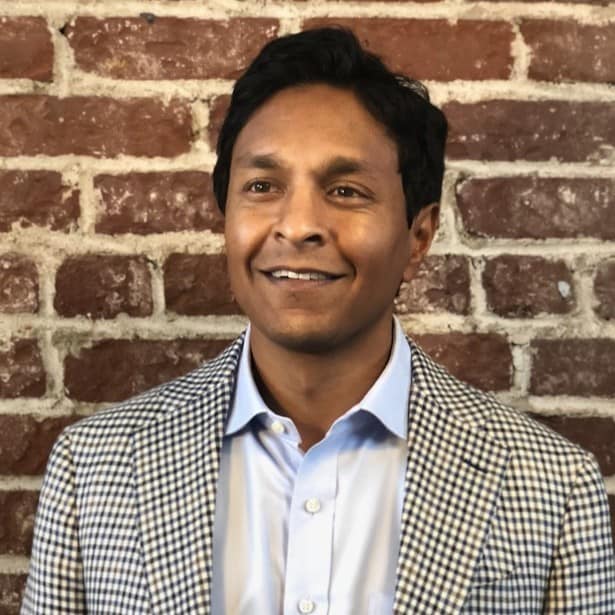 In a recent announcement, Mohan revealed that Radix Health would merge with Relatient, a Tennessee-based company that communicates with millions of patients monthly. By doubling its human capital and technical capabilities, the new entity is poised for success. "Many potential suitors have approached us over the years, but the timing was not right . . . until now," Mohan says. "Healthcare has shifted dramatically toward digital, with patient communication, access, and scheduling at the core of this trend. Provider groups and health systems are demanding a market-leading platform with best-in-class capabilities."
"Equally important, on a personal note, I'm thrilled to be working for Michele Perry, a woman CEO," he points out. "It's unfortunately a rarity in today's world, but, as the father of two daughters, it's a glimpse of a world that I want for them. Michele Perry has proven herself as a leader over many years and I know I have a lot to learn from her."
Staggering Growth and Infinite Possibilities
"Being an entrepreneur is one of the most challenging and fulfilling things I've ever done. To build something from ideation, launch a product, engage early customers, and figure out how to actually deliver the service at scale is really hard work," Mohan says. "To do so with an eye toward profitability and while growing revenue 6,000+% over the last three years is even harder." With the rollercoaster ride of an entrepreneurial startup behind them, "We are now in a position to create transformative patient experiences with healthcare."
Mohan notes, "I'll probably need the next few months to distill the hundred lessons I've learned (at least)." Yet he shares these three critical insights:
Choose your customers wisely. I wish I could tell you we courted our first customers proactively and intentionally, but the truth? We just lucked out. Our early customers were also the right size. We wanted to grow to be an enterprise software company. We're fortunate not to have made the mistake of focusing on health system customers from the outset. The risk of becoming the little guy in the room with the 800-pound gorilla is too high. One thing we got right was focusing on large, independent medical groups, which were nimble and had the capacity to be engines of innovation. These characteristics of our early customers were key to our success.
Take good advice. Although I'm a medical doctor and know a thing or two about healthcare delivery, I was a novice when it came to healthcare SaaS. One of the best moves we made was heeding advice from great advisors who pushed us to think about scalability and what it would take to build a lasting business.
Grow up. When you're leading a fast-growing company, it's really important to be thoughtful about how you engage with the team. As a founder, I succumbed too often to the temptation to do everything myself.
You'll know when you're moving too quickly because you'll feel the hallmark dizziness that comes from flying by the seat of your pants. Rugged individualism works — to a point. But as the business evolves and grows more complex, you have to be far more deliberate. You'll have to slow down to speed up.
Going through quarterly and annual planning initially felt like a slog, but by doing so, we were able to align our team and multiply their efforts.
As Mohan and his colleagues take the leap into the next phase in their entrepreneurial journey, emotions run high with "a combination of nervousness, excitement, and hope," he admits. "I am so proud of what our team has accomplished to date, and I am excited to see what we can deliver with our combined team's commitment to improving healthcare.
Read Arun Mohan's complete article "Looking Back: 3 Lessons I'll Carry Forward" on his LinkedIn page. Do you have a story to share with Goizueta? Tag us in your LinkedIn post and follow us here.