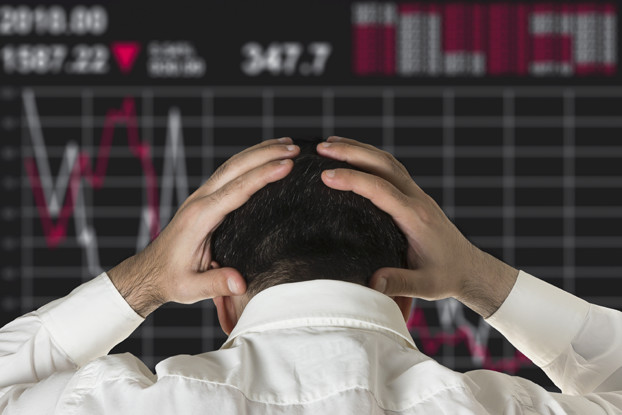 Wall Street investors experienced a rude wake-up call Monday morning, rising to find the Dow Jones industrial average plummeting nearly 1,000 points at the opening bell. The market closed Monday down 588.47 points, losing 3.58 percent of its value.
But this was not the result of a housing bubble, Internet boom or bank failure. Instead, all eyes turned to Asia to see the Chinese economy sputtering and its own stock index sliding into the red.
According to The Wall Street Journal, China's Shanghai Composite dropped 8.5 percent Monday.
"The stock market is often more volatile than the real market," said Clifton Green, Associate Professor of Finance at Goizueta Business School. "Growth in China has started to slow and this presents problems for other markets that provide a lot of raw inputs, like Latin America and Africa."
Green said just 1.5 percent of Chinese stocks are held by non-Chinese citizens, so the erratic behavior of Monday does not signal immediate threats of a new global recession. The real questions surround how the Chinese government may guide the nation through economic difficulty, especially since many investors there buy on leverage, or borrowed capital, in hopes of bigger profits.
"Stock markets are volatile because prices reflect an aggregation of expectations and those expectations can be fragile at times," he said. "People don't want to feel left out when markets go up, and they don't want to be left holding the bag when markets go down."
About Clifton Green
Clifton Green joined Goizueta Business School in 1999 after completing his PhD at NYU where he taught 1998-1999. His research interests include investments and market microstructure, with an emphasis on behavioral finance. Clifton's research has been featured in the Wall Street Journal, Barrons, Financial Times, and on CNBC television.
At Goizueta, Clifton serves as the Finance PhD Coordinator and teaches the core Corporate Finance class in the BBA program and Behavioral Finance in the PhD program. He has also taught Security Analysis and Portfolio Management in the MBA program.