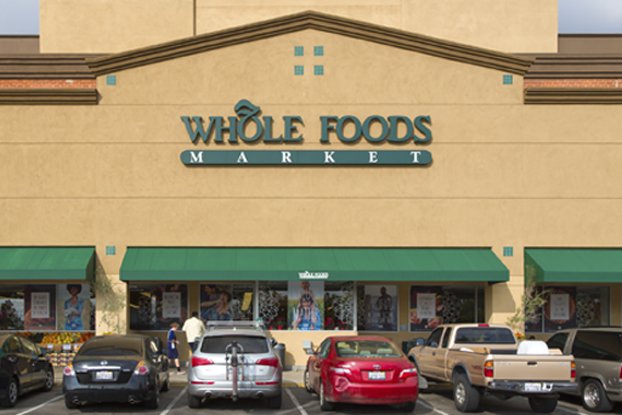 When most people hear "Walmart," they're going to think "everyday low prices." But if you're actually looking for the lowest prices on average, Target should be your destination.
"About twice a year, there's a rash of news articles comparing prices at Target and Walmart, and for the past four or five years, Target has come out ahead in terms of lower prices," says Ryan Hamilton, associate professor of marketing at Goizueta Business School. "But if you ask, say, 100 people, the vast majority will say that Walmart has the lowest prices.
"Walmart has done such an amazing job of defining that price image."
(Since this is about pricing, it's also important to point out Walmart's price match guarantees).
The price image challenge
Hamilton has devoted a substantial part of his career to examining the concept of price image — an area of marketing research that's tricky to investigate using standard quantitative methods.
Basically, price image conveys the perceived price of an item or items. It's a combination of many factors but, in essence, customers who walk into a Walmart — for example — expect a lower price.
"[Some researchers] don't work in this area because it's a subjective issue," he said. "It's in the minds of these individual consumers."
Hamilton studies through the lens of consumer psychology, and what he's found presents a conundrum for many retailers: People's price images often aren't that accurate.
[pullquote]"[Consumers] incorporate all kinds of additional signals — things like where the store is located, how big it is, how clean it is. All these things filter in, not necessarily on a conscious level, but they all point toward a general impression." – Associate Professor Ryan Hamilton[/pullquote]
Take Whole Foods, which Hamilton says has aggressively tried to banish the "Whole Paycheck" moniker for years.
"Its prices are nowhere near as high as its reputation for prices is," he said.
Many consumers set their sights on Trader Joe's for value shopping, but it's not necessarily the panacea they're expecting. A formal comparison of prices conducted by Wells Fargo found that customers might save as little as 4 percent by choosing Trader Joe's over Whole Foods.
The tricky balance of messaging
Hamilton notes when faced with these issues, retailers frequently default to aggressively marketing their price point. But, as management from Whole Foods can attest, that's not necessarily going to solve the problem.
"Oftentimes retailers are too focused on the objective measure," he said.
He contends price is just one factor that consumers take into account when considering where to buy.
"They incorporate all kinds of additional signals — things like where the store is located, how big it is, how clean it is," he said. "All these things filter in, not necessarily on a conscious level, but they all point toward a general impression."
Target, with its chic ad campaigns and exclusive partnerships with designers, and Whole Foods, with its rustic-meets-contemporary vibe, just don't line up with consumer impressions about what a lower-priced store ought to look like.
In fact, people happily change perception of whether something is high-priced or low-priced depending on where they believe the item comes from.
"We've found in some lab studies that people evaluate the prices as being in line with the price image," Hamilton said. "If we show them the price of something and say it's from Walmart, people tend to believe it's a low price for that product. If we show the same price and say it's from Whole Foods, they'll say it's expensive."
Price image may be tied so deeply with brand image that if retailers want to move the needle on consumers' price impressions, they have to consider fundamentally changing their brand image.
But for many retailers, that might not be the best call.
"All these things are interlinked," Hamilton said. "If it fits your overall branding strategy to have lower prices, there are a lot of things you can do to try and lower your price image in addition to actually lowering the prices."
But that's not so easy when it comes to retailers that, despite their size, have earned almost cult-like followings — like Whole Foods and Target.
"If a lower price image is in conflict with your brand image, you really have to think long and hard on it," Hamilton said. "You could alienate core customers who shop there specifically because they are equating a high price image with higher quality products."
About Ryan Hamilton
Ryan Hamilton joined the Goizueta Business School faculty in 2008 after completing a PhD in marketing at the Kellogg School of Management, Northwestern University. Professor Hamilton is a consumer psychologist, whose research investigates shopper decision making. In particular, he is interested in how brands, prices and choice architecture influence decision making at the point of purchase. His research has been published in some of the top academic journals in marketing and management, including Journal of Consumer Research, Journal of Marketing Research, Journal of Marketing, Management Science and Organizational Behavior and Human Decision Processes. This research has also been featured in The New York Times, The Wall Street Journal, Time, USA Today, CNN Headline News, Reuters and The Financial Times.
Professor Hamilton teaches courses in Marketing Management (MBA) and Consumer Behavior (PhD, MBA, BBA). He was awarded the MBA Teaching Excellence Award for Junior Faculty in 2009-2010 and 2010-2011. In 2011, Professor Hamilton was named one of the World's Best 40 B-School Profs Under the Age of 40. He serves as a thought leader at Beyond Philosophy, a leader in helping organizations to create deliberate, emotionally engaging cstomer experiences that drive value, reduce costs and build competitive advantage.