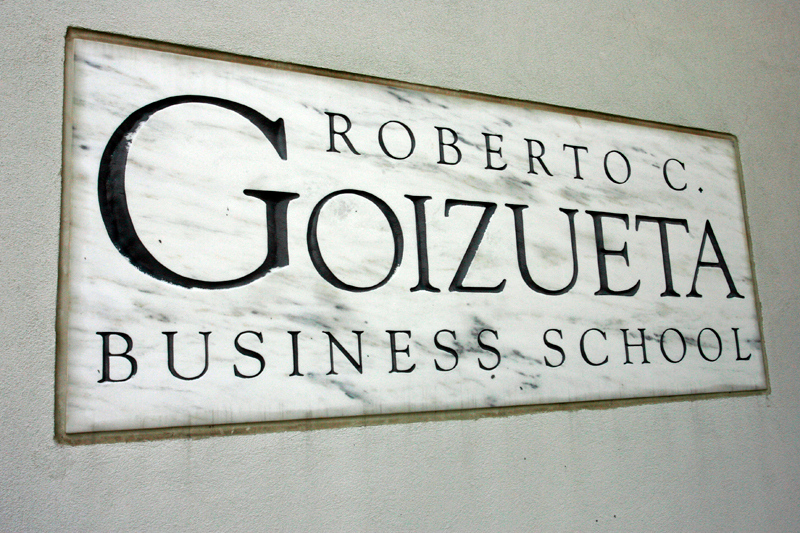 Each year numerous awards are bestowed on faculty members at Goizueta Business School with emphasis on their roles in the classroom. For the 2013-2014 academic year, professors from multiple academic areas and programs were honored.
Allison Burdette, Assistant Professor in the Practice of Business Law, received The Marc F. Adler Prize for Excellence in Teaching. This award honors outstanding teaching quality, course innovation and relevance to real-world problem solving in all Goizueta Business School programs.
This spring, J.B. Kurish, Associate Professor in the Practice of Finance, received the Emory Williams Teaching Award. This is the oldest teaching award at the university. Nominations are made by a committee, reviewed by the Dean's Office and submitted to the Provost for approval.
Crystal Apple Teaching Awards honor Emory faculty members for outstanding achievements in teaching. Faculty members are nominated and selected by students. This year, two of the seven 2014 Emory-wide awards were given to GBS faculty:
Elliot Bendoly was selected in the Undergraduate Business Category
Emily Bianchi was selected in the Emerging Excellence Category
Additional awards from student nominations:
Finally, two members of the community were recognized for their service.
The Donald R. Keough Award for Excellence, named for and endowed by former Coca Cola President and COO Donald Keough, is the school's highest service award, and recognizes extraordinary contributions by faculty and staff.  In 2014 the award for staff went to Alicia Sierra and for faculty to Rick Gilkey.