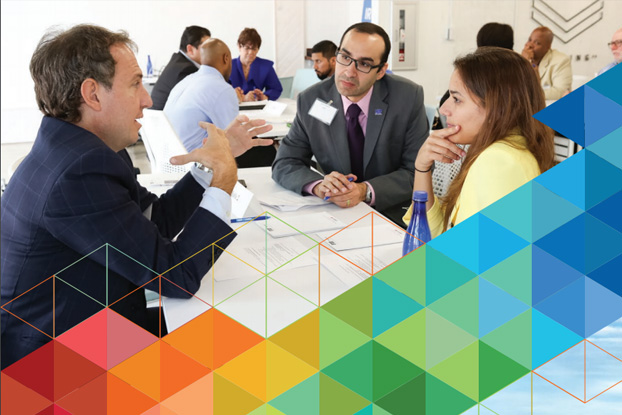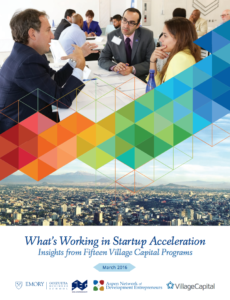 Today's entrepreneurs are constantly required to find new ways to stay competitive. Many business owners turn to accelerator programs designed to stimulate rapid growth in chosen companies through mentorship and professional tools.
But do accelerators work?
While many investors, development agencies, and potential business owners are excited about the prospect of transforming early stage ventures into industry-leading companies through acceleration, research around these programs' effectiveness has not kept pace with accelerator growth.
The Global Accelerator Learning Initiative (GALI) — a collaboration between the Aspen Network of Development Entrepreneurs (ANDE) and Social Enterprise @ Goizueta within Emory's Goizueta Business School — was designed to answer the big questions forming around accelerator effectiveness. In particular: Do these accelerator programs work? How do they impact early stage entrepreneurs?
In the first in a series of annual research reports, GALI teamed up with US-based Village Capital to begin to explore these questions. So far, Village Capital's various accelerator programs have raised $142 million in investment capital and created over 8,000 jobs, with the goal of "placing entrepreneurs first."
The report examines fifteen Village Capital accelerators and their effects on ventures across three measures of performance: revenues, full-time employment, and investment. This framework was used to compare the performance changes of ventures that participated in these programs relative to ventures that applied but did not participate.
Findings suggest positive Village Capital impacts on revenue, employment and investment growth for participating ventures. However, the most significant impact was on investment growth. On average, participating ventures grew investment by $54,236 vs. non-participating ventures' investment growth of just $6,274.
"There is an obvious effect on investment that goes beyond attracting outside equity," Peter Roberts, Academic Director of Social Enterprise @ Goizueta said. "We also see significant relative improvements in the ability to secure debt and attract grant capital."
Digging a little deeper, the researchers found support for three accelerator program factors that influence venture success: the quality of program partners, spending less time "in the classroom" on program-related activities, and having a high quality but smaller applicant pool.
Ross Baird, CEO of Village Capital, laid out a seven-point plan of action based on the research findings. For instance, Village Capital will continue to focus on soft skills and on "flipping the classroom" in order to allow more venture-focused work.
As Village Capital continues to modify and expand its accelerator programming, the GALI program will continue to collect and analyze data from the entrepreneurs that apply to scores of accelerator programs around the world. For a broader look at these data, interested readers can read the most recent data summary.