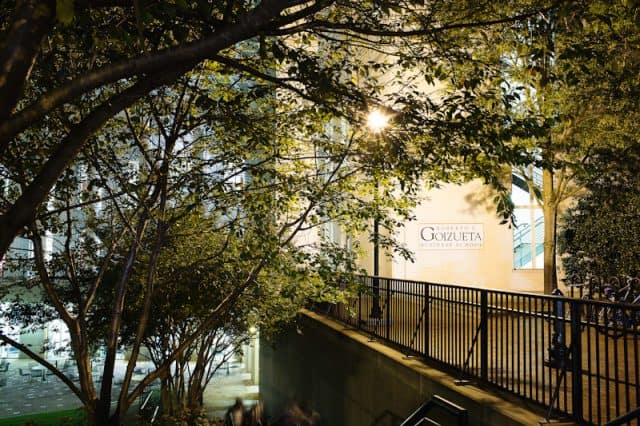 Every January, we look back at some of the Emory Business stories that shaped our community. Here are a few special moments from our faculty, students, and engaged alumni and community members. Giving back to the world around us, sharing experiences together, and participating in critical conversations that broaden our global perspectives continue to transform Goizueta.
When Entrepreneurs Share Their Failures, Early-Stage Founders Benefit from the Experience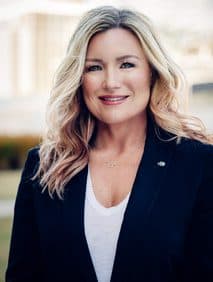 In an Instagram-perfect world that seems obsessed with success, Christy Brown is more than happy to talk about her failures. In fact, she's proud of them. "I have founded and exited four of my own companies," says Brown. "I've had a lot of successes, but the way I can help early-stage founders the most is from my failures. In my opinion, that's where we learn."
A serial entrepreneur with more than 20 years of experience, Christy Brown is now an Entrepreneur-in-Residence (EiR) for The Roberto C. Goizueta Center for Entrepreneurship & Innovation. She lends her expertise to Goizueta students who dream of starting their own businesses, and she gives it to them straight.
"All entrepreneurs think that our ideas are amazing, but that does not mean that anyone is going to buy it. I give founders the tools to really ensure that there is consumption for their idea," says Brown. "My interest in working with founders is focused on how to save them time and money and on customer conversations and customer discovery. Entrepreneurs must have organic conversations with potential customers to determine if anyone even cares about the problem they're solving." Read the full story.
Goizueta Students Travel to Norway & Explore Social, Cultural, and Geopolitical Landscape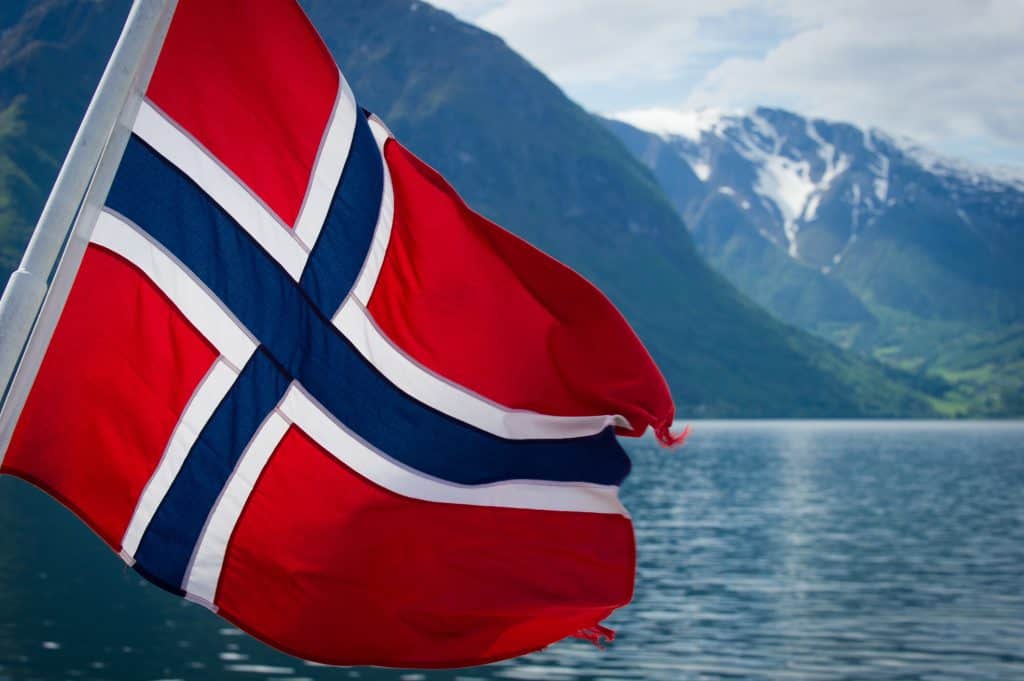 To prepare students to become principled leaders in an interconnected world, Goizueta developed Global Experiential Modules (GEMs), which are delivered multiple times per year for MBA students.
"Empathy and cultural competence are critical in the development of principled leadership. Goizueta's Global Experiential Modules align with our strategic priorities to deliver truly distinctive lessons on business and its role in service to humanity," says Brian Mitchell, associate dean for Goizueta Global Strategy and Initiatives. "These are so much more than just 'trips' because the experiences are contextualized by experts in history and culture." Discover more about GEMs.
Students and Speakers Unpack Artificial Intelligence in Media and Entertainment Industry at the 2022 MSBA Conference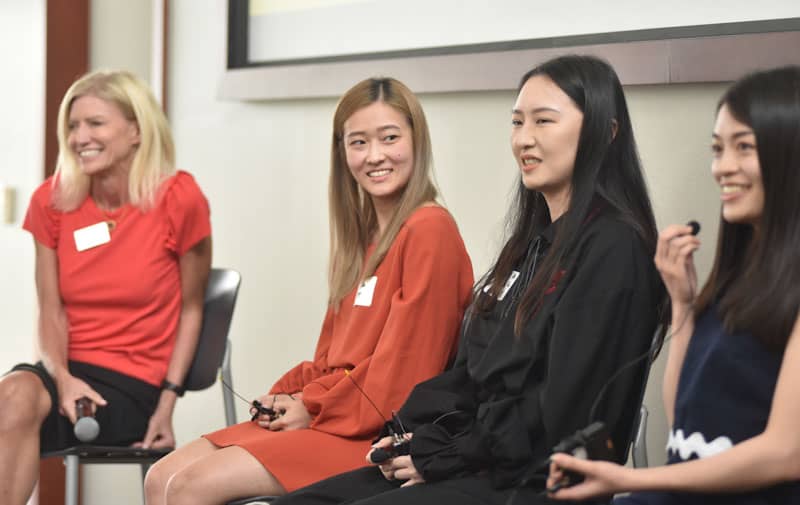 At the fifth annual Goizueta Business Analytics Conference, topics included AI and machine learning in decision making, media personalization, and audience targeting. Industry experts in the crowd were also Goizueta alumni, including women data scientists from the MSBA program who participated in the alumni panel, "MSBA Women in Media and Entertainment." The women spoke about what drew them to their roles and this industry, advice for graduating students, and what it's like to be a woman in a traditionally male-dominated field of data science.
"The MSBA program equipped me with strong data science and analytics skills, and it also enhanced my problem-solving skills. The conference was a great chance to learn and discuss opportunities and challenges in the media and entertainment industry," says Lancy Mao 18MSBA, business data scientist at Google. "As we are exploring better personalization in a more privacy-preserving way, AI and machine learning have become more important." Learn more about what's new in AI and data analytics.
Certified B Corps: Students Explore Business as a Force for Good
With more than 5,300 certified B Corps globally and rising, "We are educating students about B Corps by taking part in the movement," says B Corp Learning Lab instructor Brian Goebel 09MBA, managing director of the Business & Society Institute. "It's a win-win all around."
The B Corp Learning Lab and a growing number of other social and environmental impact activities (such as the Start:ME accelerator program, Net Impact Club, Peachtree Minority Venture Fund, and Grounds for Empowerment) demonstrate Goizueta's strategic belief that business and society together can deliver a more equitable and sustainable world. When businesses and business education shift, other stakeholders benefit, too.
"The B Corp certification is a powerful and transparent way for companies to verify their social and environmental commitments," says Wes Longhofer, academic director of the Business & Society Institute. "Because the assessment process is so tangible, students get hands-on experience on how companies can both measure their impact and set meaningful targets and goals. It also fits the educational mission of our Institute of putting theory into practice." Dig into the process in the full story.
Inaugural Emory Real Estate Conference Draws Influential Leaders for a Sold-Out Crowd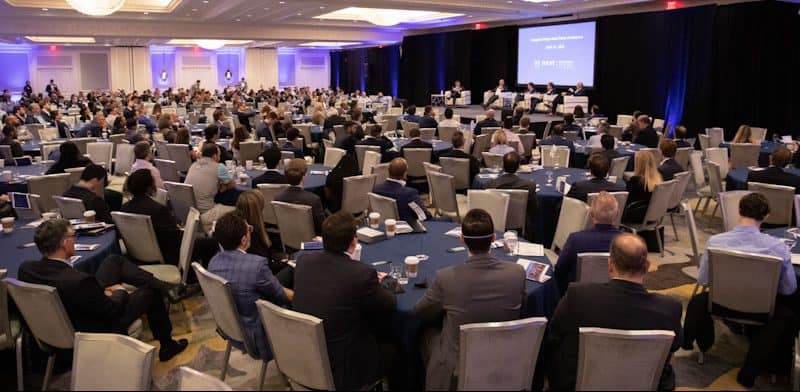 Goizueta Business School hosted the inaugural Emory Real Estate Conference for more than 550 real estate professionals and investors. The keynote address was delivered by Sam Zell, founder, and chairman of Equity Group Investments, a self-made billionaire who serves as chairman of several companies listed on the New York Stock Exchange. In addition to a panel discussion on "Capital Market Insights: Trends and Disruptors," Colleen Keating, CEO, FirstKey Homes, offered her perspective on the rise of single-family rentals (SFR) as an asset class.
One of the nation's top real estate markets, Atlanta has seen significant growth over the last few decades. Given Emory University's location and the growing renown of Goizueta's 15-year-old real estate program, the conference's student co-chairs John Schellhase 23EvMBA and Bernard "Bern" Clevens 22MBA saw hosting an Emory and Goizueta-branded conference as a great way to unite real estate professionals, serve the greater Atlanta community, and showcase the Emory and Goizueta brands. Gain more real estate insight.
Executive MBA Ranks 6th in Nation by Financial Times
The Executive MBA program at Emory University's Goizueta Business School continued to climb in the rankings, recognized as the 6th ranked EMBA program nationwide, according to a recent Financial Times report. Delivering on its promise to provide world-class educational experiences and opportunities, the program also garnered notable gains internationally, rising to 36th in the world.
At Goizueta, the Executive MBA program provides the breadth of business acumen and depth of expertise that a seasoned professional or current executive needs to drive organizational value.

Jackie Conner, associate dean of the Executive MBA program
"It offers a personal, deeply immersive, and hands-on experience that expands an individual's leadership capacity," says Conner. Read the full rankings report.
Goizueta Supports Active-Duty Service Members and Veterans with Student Scholarships, Fellowships, and Public Service Award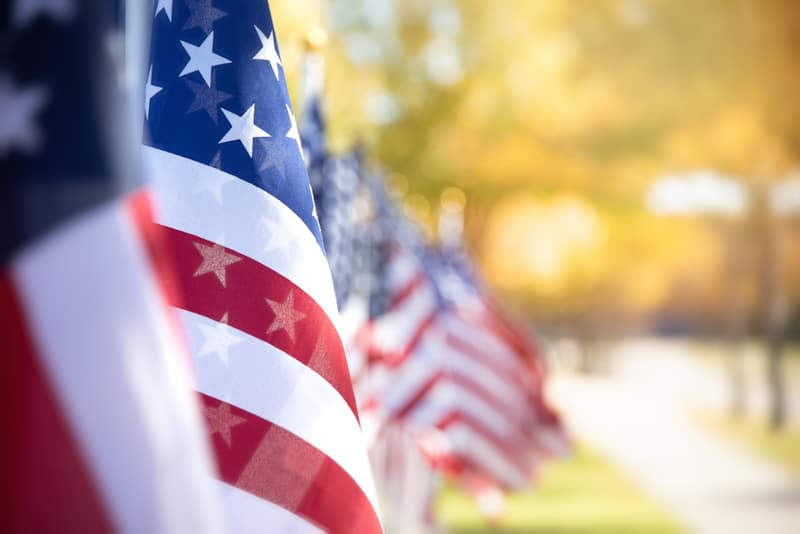 "One of the most important aspects and strengths of the Goizueta military and veteran community is how they support one another through their transition, MBA journey, and pursuit of their goals," says Ken Keen, Lieutenant General, Retired, U.S. Army and Goizueta associate dean for leadership development and senior lecturer of Organization & Management who also serves as Goizueta's military advisor. "We seek to make it personal and help every veteran as they apply their skills and leadership experiences gained through military service toward seeking careers in the business world."
"Goizueta does a great job of making the veterans feel valued," says Goizueta Military Scholarship Recipient Matthew Ball 23MBA. Ball served as squad leader for the U.S. Army's 75th Ranger Regiment with six combat deployments across Afghanistan, Iraq, and Syria. At Goizueta, he leads the Goizueta Veterans Club for 2022-2023, which has 18 full-time MBA students and 21 Executive MBA and Evening MBA students for a total of nearly 40 active members. "To me it is even more impactful that donors want to take part in assisting the educational growth and career advancement of our student vets." Learn more about Goizueta's commitment to veterans.
Goizueta Business School Faculty Rank in the Top Two Percent of Scholars Worldwide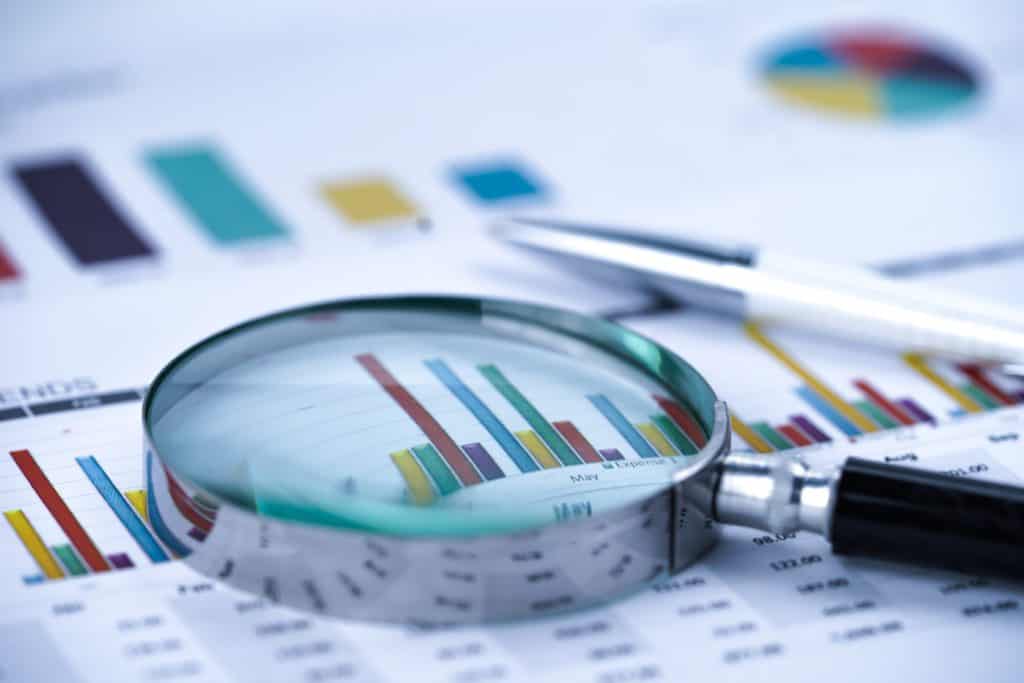 Seven faculty members of Goizueta Business School were honored in Stanford University's World's Top 2% Scientists, a prestigious worldwide ranking of researchers for their career-long impact.
The study, published in the journal PLoS Biology, is based on the bibliometric information contained in Elsevier's Scopus database that includes more than 160,000 researchers from the more than 8 million scientists considered to be active worldwide, taking into account 22 scientific fields and 176 subfields. Read more about our esteemed Goizueta faculty.
Goizueta Trailblazers Pave the Way for Growth and Opportunity in Diversity, Equity, and Inclusion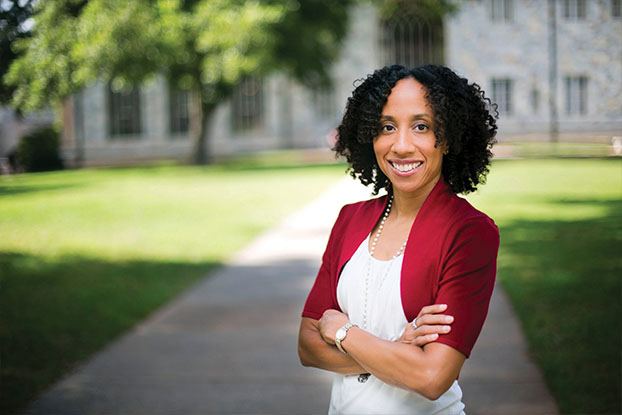 "Our history is illuminating," says Jill Perry-Smith, senior associate dean of strategic initiatives. Perry-Smith is charged with leading the school's DEI strategies and notes, "It is important to recognize trailblazers and have an opportunity to think through the events of the country and world as they collide with our local history."
In recognition of our journey, Goizueta created Black History at Goizueta, a timeline of significant milestones throughout our institution's history. In 2020, Goizueta launched the Common Read program, providing a forum for self-education and a safe space for honest dialogue for those seeking to be allies. Last fall, Goizueta launched the Peachtree Minority Venture Fund through The Roberto C. Goizueta Center for Entrepreneurship & Innovation—a million-dollar venture capital fund focused on underrepresented minority founders. In December, Goizueta announced the addition of a Diversity, Equity, and Inclusion concentration for Full-Time MBA programs. And earlier this year, Goizueta announced the winners of the John R. Lewis Racial Justice Case competition, engaging leading students to examine how companies can address racial injustice within their organizations. Learn more about Goizueta trailblazers.
Do Grammy-Winning Pop Artists Take More Creative Risks Than Their Runners-Up?
Taylor Swift has had a career marked by an evolution in sound and style. Swift emerged into the industry a country star and was later rebranded a pop icon. She's gone on to explore alternative rock and indie folk sounds.
Research by Giacomo Negro, professor of Organization & Management and professor of Sociology (by courtesy), suggests Grammy award wins may be credited as the catalyst for these changes. Gain more insight from this faculty research.
Emory Business digs into stories that matter. Keep reading to meet the change makers, the trend setters, and the leading influencers shaping business today.