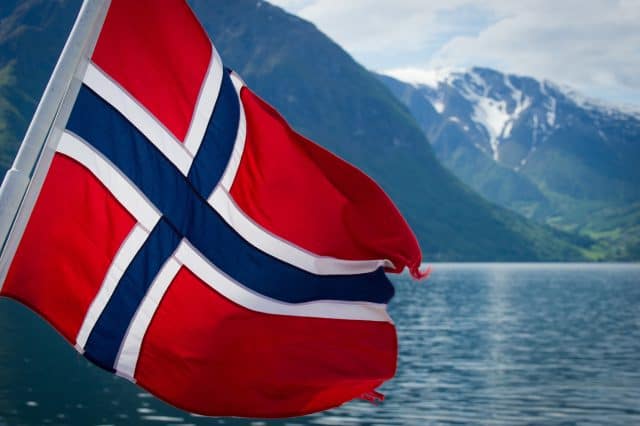 In May of 2022, MBA students took part in a joint experience to the Kingdom of Norway that was the result of a collaboration between Goizueta Global Strategy and Initiatives and the Business & Society Institute. The experience, part of Goizueta Business School's overall global strategy, was designed to equip students to meet the opportunities and challenges of an increasingly interconnected world, empower faculty to lead and influence global scholarship and research, and position Goizueta as a school known for its global impact.
Empathy and cultural competence are critical in the development of principled leadership. Goizueta's Global Experiential Modules align with our strategic priorities to deliver truly distinctive lessons on business and its role in service to humanity. These are so much more than just 'trips' because the experiences are contextualized by experts in history and culture.

Brian Mitchell, associate dean for Goizueta Global Strategy and Initiatives
To prepare students to become principled leaders in an interconnected world, Goizueta developed Global Experiential Modules (GEMs), which are delivered multiple times per year for MBA students. Formerly known as Mid-Semester Modules, each GEM delivers a diverse range of business experiences developed to include deep-dive discussions with business leaders, facility tours, and cultural immersions. Previous GEMs include experiences in Brazil, Colombia, Germany, India, Israel, Japan, South Africa, South Korea, United Arab Emirates, and The Netherlands.
For Brandan Gillespie 23MBA, "Socialism created a unique set of questions as to how business functioned there. The sustainability element was also exciting, as Norway is a global leader in that space."
The modules to experience business in Dubai this January and in Norway this May emphasized the post-COVID-19 return to travel for Goizueta MBA students. "Our students' resilience resulted in a meaningful experience," says Megha Madan, associate director of Goizueta Global Strategy and Initiatives.
Our enrichment programming focuses on social, cultural, and geopolitical contexts through the business lens.

Megha Madan, associate director of Goizueta Global Strategy and Initiatives
As a key differentiator from other business school programs, Madan adds, "Subject matter experts from across Emory and external to Emory lead these advance Seminars for Global Citizenship."
Prior to departing for Norway, students gained insights from a range of internal and external experts, including Wesley Longhofer, Goizueta Foundation Term Associate Professor of Organization & Management and executive academic director for the Institute; Brian Goebel, managing director for the Institute; Renée Dye, associate professor in the practice of Organization & Management; Jenna Coughlin, visiting professor of Norwegian, St. Olaf College; Michael Webber, Josey Centennial Professorship in Energy Resources in Clean Energy Technology, University of Texas; Ari S. Friedlaender, professor of Ocean Sciences, UC Santa Cruz.
The learning experience was enhanced through "intentionally designed sessions created by Professor Dye to get us up to speed on all things Norwegian, such as culture, politics, and sustainability," Gillespie explains. "It was great to have experts come in and help us understand the landscape we were walking into, especially considering the majority of us had little to no experience with Norway or even Scandinavia. I found great alignment in the topic broached and the speakers invited to prep us for the trip."
In the multilingual Kingdom of Norway, the primary industries are petroleum and gas, shipping, fishing, and aquaculture. This Global Experiential Module focused on sustainability and incorporated insight into how the Norwegian government regulates and manages its petroleum resources. "Because Norway expects future declines in petroleum production, the country pools petroleum profits into a $1 trillion sovereign wealth fund, the world's largest," Madan explains. To better understand the complexity of the country's sovereign wealth, students met with executives in asset management.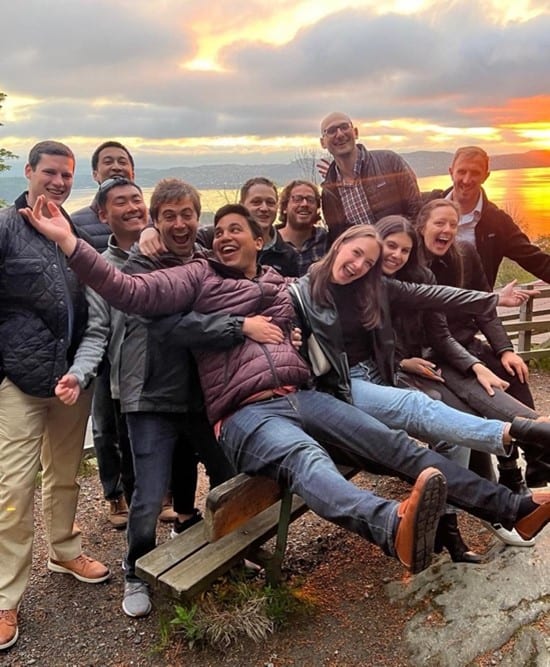 "We had meetings with McKinsey Norway, TeleNoord, Statkraf, and NHH Norwegian School of Economics," Gillespie notes.
Personal interaction with locals outside of the sessions was key. "I loved taking the concepts learned in the sessions and asking the locals how it manifested in their context or asking them their viewpoints on how they were seen globally." He adds, "It ultimately was the most meaningful to have these people take time to have deep conversations about the parallels between American and Norge culture."
Mitchell adds, "Goizueta continues to be an innovative leader when it comes to developing principled leaders for global enterprise and the delivery of impactful international experiences for our students."
Interested in learning more about Goizueta's global programs? Learn more here or reach out to Goizueta.Global@emory.edu.