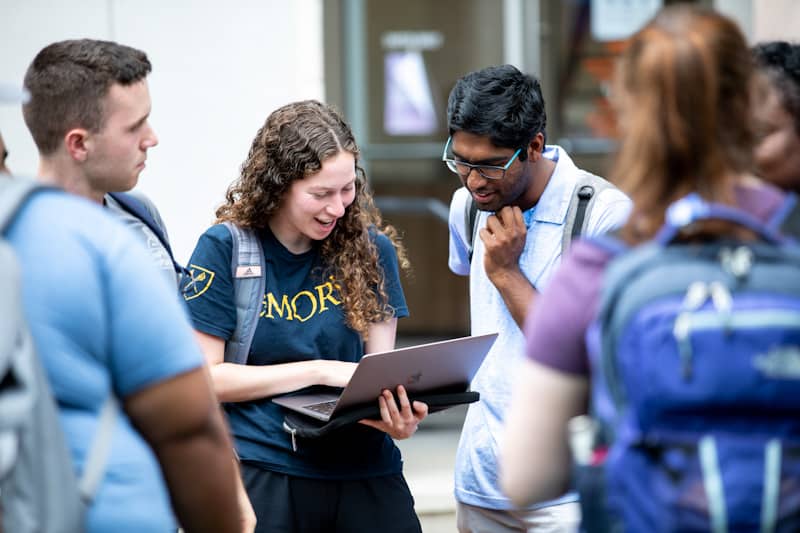 Emory University's Goizueta Business School continues to offer a top undergraduate BBA program, rising to 13th nationwide, according to U.S. News & World Report.
The ranking was released today as part of an overall list of the nation's top colleges and universities. Delivering on its promise to provide world-class educational experiences and opportunities, Goizueta has ranked in the top 15 for undergraduate business programs for more than 15 years.
"At Goizueta Business School, we pride ourselves on preparing principled leaders to positively influence business and society," said Gareth James, John H. Harland Dean of Goizueta. "As we celebrate our largest BBA program in school history, we combine a century of experience with a modern take on business education, providing new solutions to longstanding challenges and adapting time-tested approaches to solve new problems."
About Emory University's Goizueta Business School
Business education has been an integral part of Emory University's identity since 1919. That kind of longevity and significance does not come without a culture built on success and service. Emory University's Goizueta Business School offers a unique, community-oriented environment paired with the academic prestige and rigor of a major research institution. Goizueta develops business leaders of today and tomorrow with an undergraduate degree program, a Two-Year Full-Time MBA, a One-Year MBA, an Evening MBA, an Executive MBA, an MS in Business Analytics, a Master of Analytical Finance, a Doctoral degree, and a portfolio of non-degree Emory Executive Education courses. Together, the Goizueta community strives to solve the world's most pressing business problems. The school is named for the late Roberto C. Goizueta, former Chairman and CEO of The Coca-Cola Company. For more information, visit goizueta.emory.edu.