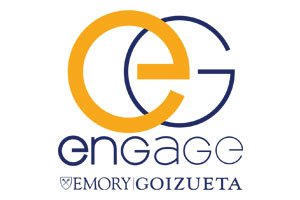 More women apply for college than men. Further, females make up half the applications to graduate programs in law and medicine. Yet, in business education, MBA programs regularly enroll classes that are less than 35 percent female.
There is work to be done to solve this gender imbalance. Unfortunately, most attempts amount to platitudes and marginal gains.
Goizueta Business School places an emphasis on collaboration across institutions and industry to address these issues. By taking ownership of the topic and committing to dialogue, the school hopes to:
Grow the pipeline of prospective business school candidates
Create environments that allow female students to thrive
Engage companies to secure a diverse workforce built on equality
Empower women with the knowledge and confidence key in advancing their careers
Offer new and thoughtful programming for female alumni designed to help their careers
To that end, the school will host the inaugural #GoizuetaENGAGE conference Oct. 28. The event will include more than 350 women and feature panels, workshops, and speakers to help stoke passions, identify opportunities and advance careers. This conference brings together prospective female business students, our current undergraduate and graduate students and young female alumni from across the region.
Follow the conference on social media: