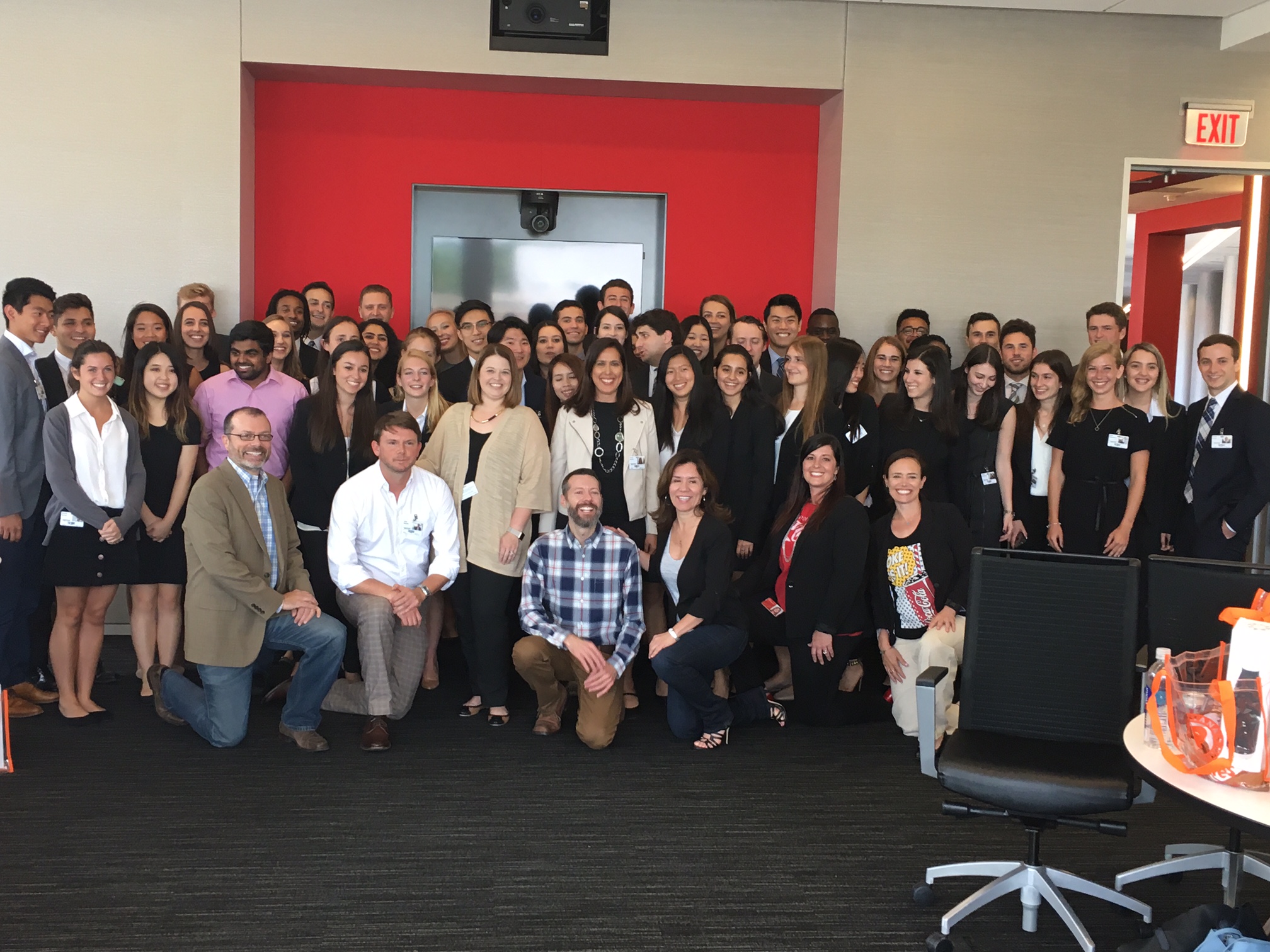 Students are always trying to learn and experience real-world problems and solutions while in school and one class at Goizueta is trying to help.
Adjunct Lecturer Saloni Firasta-Vastani and her BBA marketing consulting practicum course offer that real-world experience to students by letting them interact directly with major clients such as Royal Caribbean, Smartwater and Mellow Mushroom.
Most recently, 43 students broke into four teams to listen, interact and work with clients Coca-Cola and Popeyes Louisiana Kitchen.
"The marketing consulting practicum is a course where students take part in a real consulting project and help clients by helping solve a problem," Firasta-Vastani said. "It's an applied course so the students take a theory and framework they learn through their career and apply it to solve the problem. It operates as a real marketing consulting project because it has a strong research focus, weekly client interaction, group work and collaboration."
Through the course, students learn the consulting process by figuring out how to define a problem, how to understand that problem, how to determine the real issues that impact that problem and how to develop a research plan based on the type of hypotheses on the real issue, as well as conduct research with post findings and data.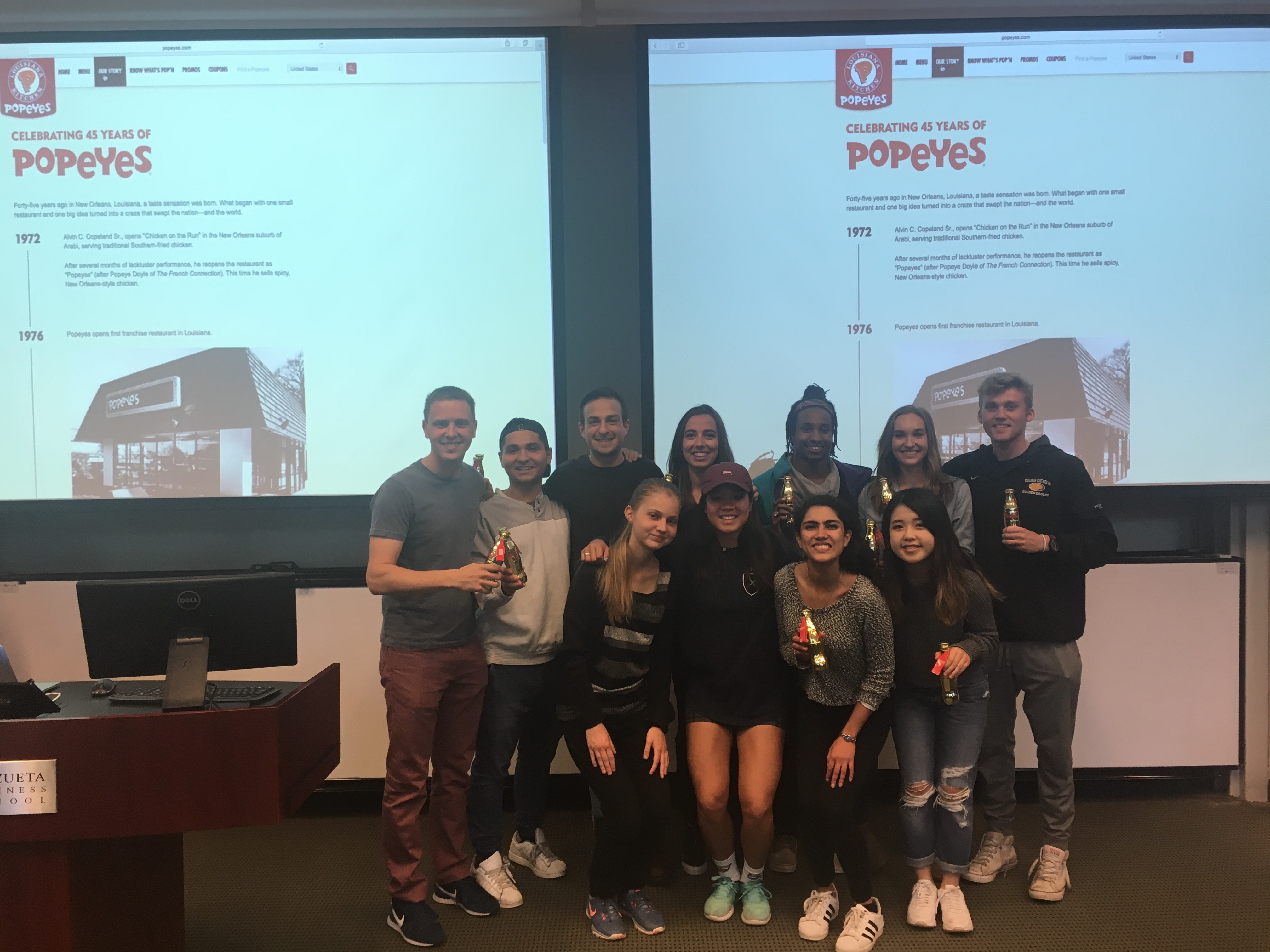 "It's a marketing course so the problems that we target are marketing focused," Firasta-Vastani said. "As part of that, they learn the communication and develop an integrated marketing campaign for real organizations and learn customer analysis, creative strategies, media planning, budgeting and campaign design. They take them through the whole gamut in a short period of time."
Part of what makes this course unique is that clients use marketing agencies to gather research for the students to use throughout the semester. Additionally, students are coming up with real-world solutions that need to be applied in the next few weeks or months, Firasta-Vastani said.
Not only does this course teach students real-world problems and solutions, but it's a class that is not always offered in typical graduate programs.
"There are very few graduate schools that offer this, so it's a unique opportunity at Goizueta," Firasta-Vastani said.
This opportunity allows students to build confidence and deal with a nebulous problem. Because students don't know the industry, it can be daunting at first to determine what the clients are asking, what the real problem might be and how to get to the underlying issue.
"That's the discovery process that we have here," Firasta-Vastani said. "In the end, you see the students present their problems, and they know more than the clients do. That is a tremendously rewarding experience."
The course is designed to be a competition where at the end of the semester, the executives pick a winning team who receives a prize from the client.
"All the students said this is the best experience in their undergrad," Firasta-Vastani said. "They had an amazing time with the class. It was real, and they could feel it was real."