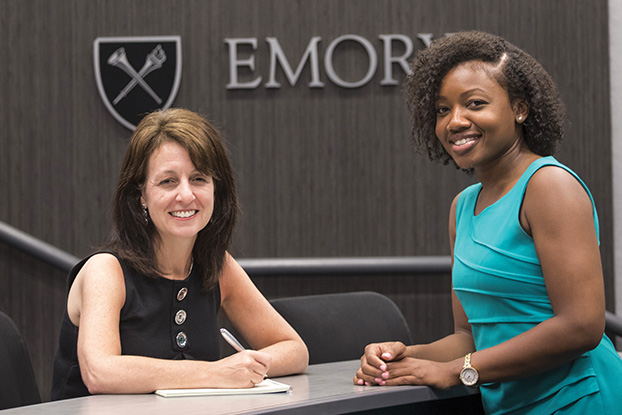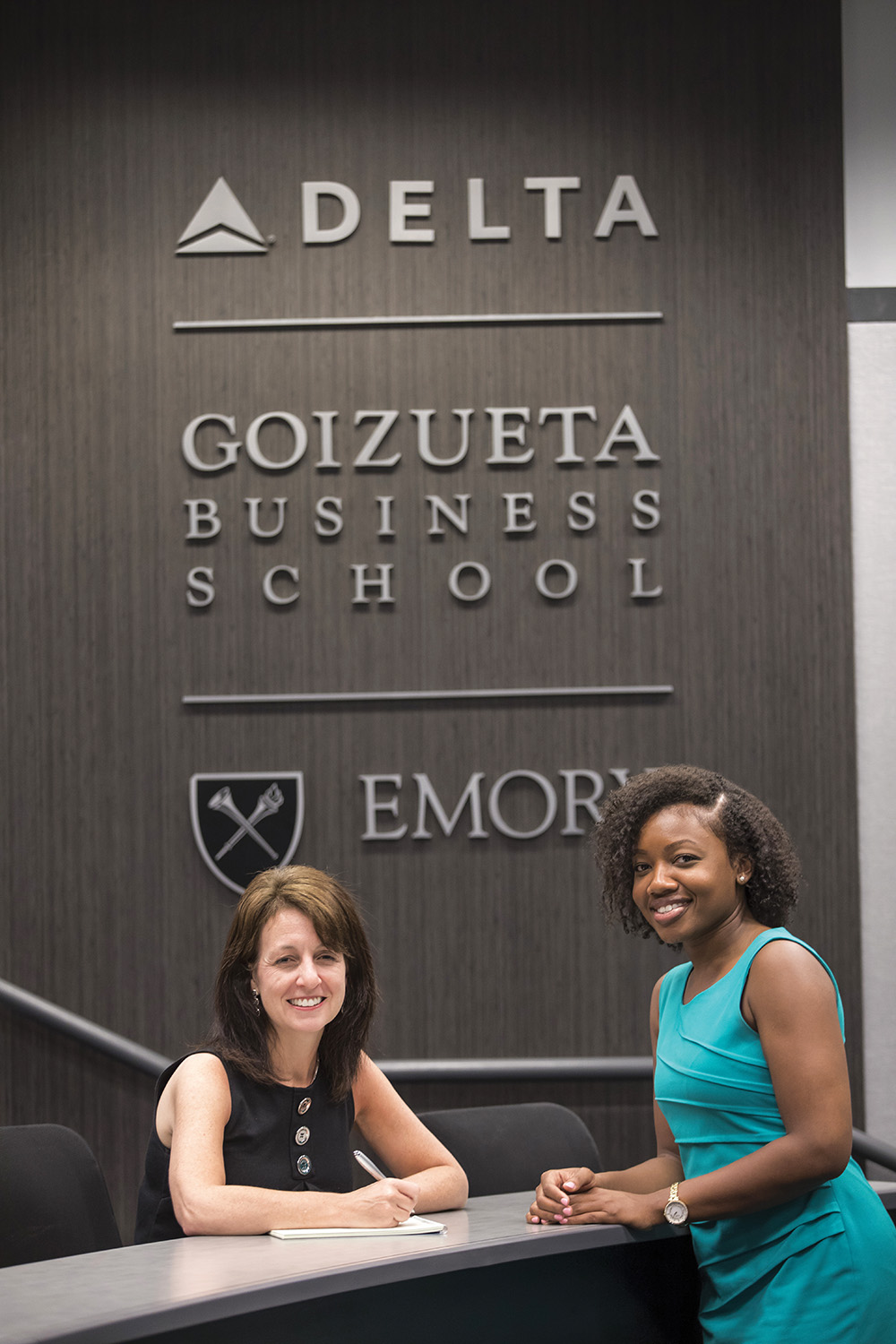 When Aurora Hill 17EvMBA was introduced to the Delta Leadership Coaching Fellows Program (LCF), she figured it would be just another class, definitely worthwhile but not transformative.
Instead, it changed the trajectory of her career.
In the Delta LCF Program, student fellows receive opportunities to lead through three pillars: academic learning, experiential learning by coaching first-year MBA candidates, and a reflection learning component, whereby a fellow works with an executive coach on self-development.
For Hill, the feedback she received from her coach, Danielle Rubenstein, senior associate director of Goizueta Alumni Career Services, proved invaluable.
"The two biggest lessons for me were the power of active listening and the flexibility that comes with having a set of skills that enables teams to navigate complex problems for which I have no defined answer," she notes. "Before I started the program, I assumed the only way I could lead a team through an obstacle was to have experienced something much like it. Instead, I learned how to help teams identify potential roadblocks and how to be open with one another, such that they facilitate solutions on their own."
Freed from the constraints of her former thinking, Hill blossomed.
"This knowledge gave me the self-assurance to pursue opportunities that were not directly applicable to my past experiences. It definitely helped bolster my confidence as a leader," says Hill.
A biomedical engineer by trade, Hill was accustomed to dealing with algorithms and programs. Previously, "if I asked you a question and you said 'X,' then I knew to do 'Y.'" In the leadership fellows program, her skills broadened. "I developed some of those softer skills that helped me understand how a person's feelings might influence their team interactions."
Armed with her newfound communication skills, Hill has struck out on her own, opening Gray Ivy LLC. There, she provides services as an independent consultant and manages projects for midsized and start-up medical technology companies. The MBA has elevated her status in the marketplace, allowing her to offer clients in the biotech and
medical technology space a familiarity with FDA regs and strategic options.
As for the fellows programs, she is a big proponent. "I absolutely would encourage anyone to take advantage
of this, because most of us want to be managers someday. If you can't get a team to move towards a goal, you are going to be an ineffective leader. Absolutely, I would recommend this program over and over again."