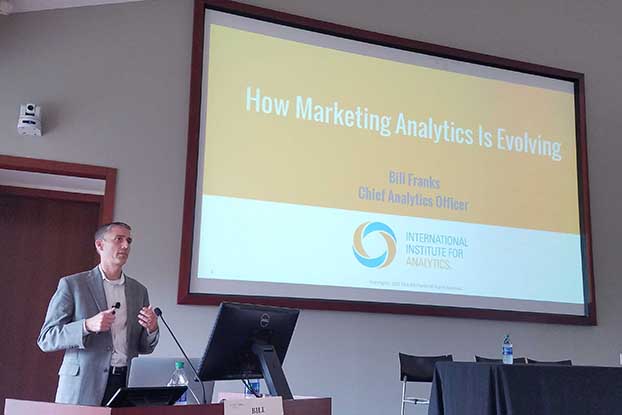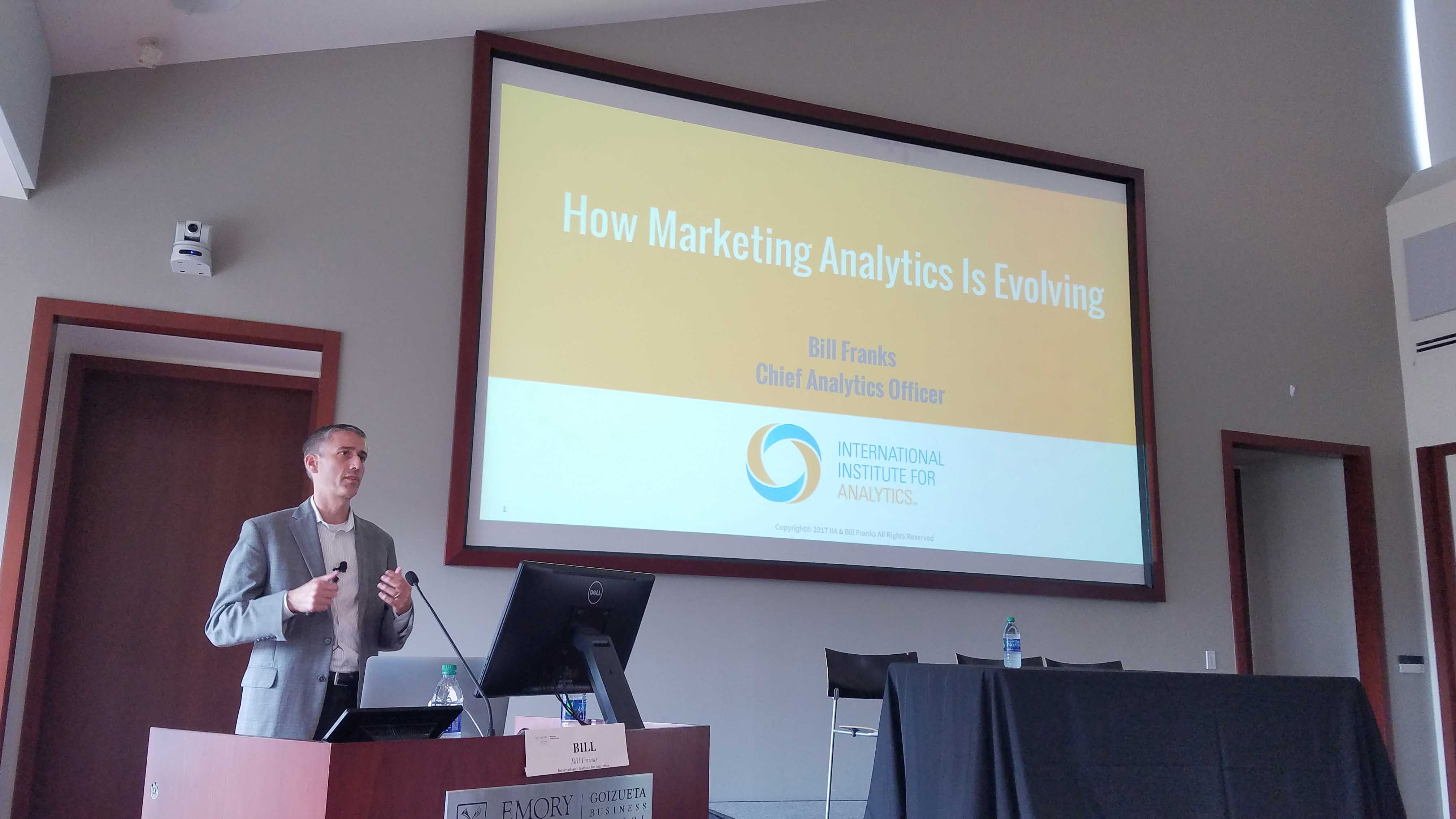 The future of data and analytics is ever evolving.
One of the driving forces behind the marketing industry is the ability to capitalize and use data and analytics efficiently. At the seventh annual Emory Marketing Analytics Center (EmoryMAC) Conference, sponsored by Chick-fil-A and LinkedIn, marketing professionals, faculty and students were able to learn the latest trends in marketing analytics as well as network with leading-edge analytic thinkers.
One of those leading-edge thinkers was keynote speaker Bill Franks, chief analytics officer at the International Institute for Analytics.
"When you talk about marketing analytics, one of the first things you have to ask yourself is 'what are you even marketing?'" Franks said.
Companies have had to rethink their marketing strategies based on what data and analytics are now available, Franks said. For instance, the Internet of Things combined with analytics can change how companies market specific products as well as how the consumers perceive and use those products.
The video game industry, for example, has capitalized on this new combination by embedding data capture and analytics within games.
"What's happening now is the idea of using the connected products and analytics to really customize things for customers and make it better all around," Franks said.
The television industry is also taking advantage by utilizing data collected from cable boxes.
"They track everything you do on cable, and your remote control is basically a mouse on your computer in terms of information," Franks said.
Additionally, specific television channels are creating apps with interactive elements while shows air to pull even more data from their users.
"They're not only getting information on who's watching, but they're interactively getting some market research data back and forth, live basically, and the information that comes out of that is fundamentally different," Franks said. "There's this arms race in a way, wherein some of these industries, one side gets a little leg up and then the other side comes up with ways to do it. But in the end, everybody has much more data than they can handle or they ever had before."
Franks said there are three ways to drive value into new data: add additional power to an existing process, solve new problems that weren't solvable before without data or, go back to the problems you've already solved and look for a new way to solve it by a combination of new data and new analytic approaches.
However, even with all the new data and analytics available in the marketing industry, people are still unpredictable, Franks said.
"Even if you did have perfect data, and even if we could agree that the data was as perfect as possible – it still won't be perfect, because things will change about people that we can't possibly have data on," Franks said. "You always have to remember that you're trying to get more data, and you're trying to get as complete a picture as possible, and you'll never have the complete picture. You have to accept that and plan for that."
Although getting the big picture can be challenging, Franks said it's all about embracing discovery analytics, or experimenting with analytics with the new data all of the time.
"You've got to position this whole concept as research and develop it in analytics," Franks said. "You have to do the research and development to find the new big things. It's that simple."
[Read more on the Emory Marketing Analytics Center Conference]