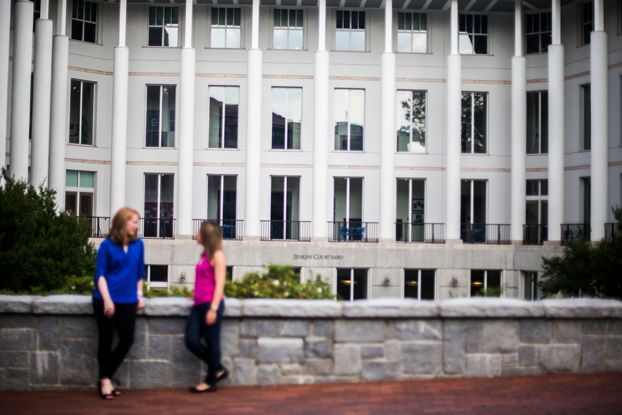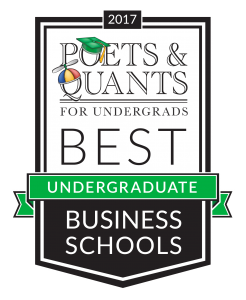 The Undergraduate BBA Program at Emory University's Goizueta Business School is No. 14 in the annual Poets&Quants for Undergraduates ranking released this morning.
Rankings were compiled using a survey of more than 6,200 recent graduates and school-reported data. According to the publication, students from 82 schools "were surveyed on aspects of admissions standards, academic experience, and employment placement."
"This is the most thorough data-driven study of undergraduate business education ever undertaken," said John A. Byrne, Founder and Editor-in-Chief, Poets&Quants for Undergrads. "At a time when parents and students are confronting ever-increasing tuition bills and levels of debt, the return-on-investment of a degree is more important than ever. We measure those returns and it's no wonder that more parents are encouraging their children to major in business. The best business schools are a no-brainer investment because they are reporting record or near-record starting salaries and job placement for their graduates. What we've produced is an invaluable resource for students trying to make smart decisions about where to get the best education for a successful career."
About Emory University's Goizueta Business School
Business education has been an integral part of Emory University's identity since 1919. That kind of longevity and significance does not come without a culture built on success and service. Emory University's Goizueta Business School offers a unique, community-oriented environment paired with the academic prestige of a major research institution with global reach. The hallmark of the Goizueta experience is learning in a tight-knit, intimate community where every student, faculty member, and administrator knows each other by first name. The school trains business leaders of today and tomorrow with an Undergraduate degree program, a Two-Year Full-Time MBA, a One-Year MBA, an Evening MBA, two formats of an Executive MBA, a Master's of Business Analytics, a Doctoral degree and a portfolio of non-degree Emory Executive Education courses. Together, the Goizueta Community strives to solve the world's most pressing business problems. The school is named for the late Roberto C. Goizueta, former Chairman and CEO of The Coca-Cola Company.