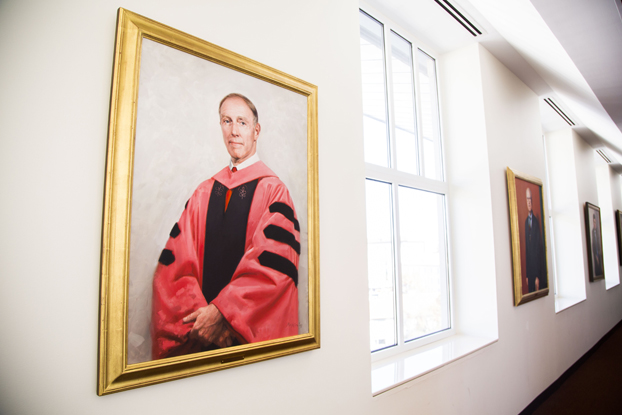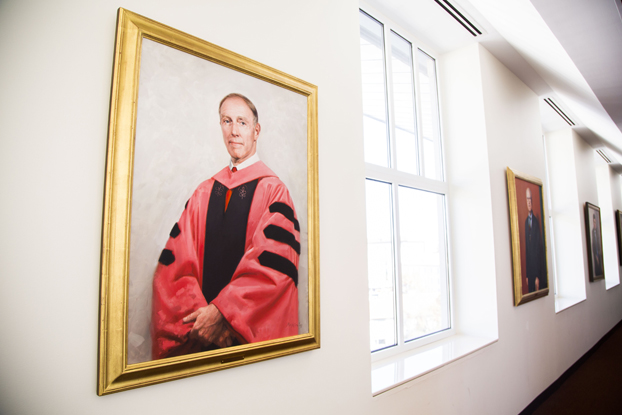 In 2017, The Robson Foundation, named for Former Dean John Robson, pledged $2.1 million to establish the John E. Robson Endowment for the study of business, public policy and government at Goizueta.
The gift established the John Robson Program, directed by Associate Professor of Finance Jeff Rosensweig, and is focused on the growing complexities of business and civics.
One opportunity the program provides is the ability for students to work as research fellows who are able to conduct research on various topics, ranging from social mobility to tracking the economic progress of countries in emerging markets.
Christine Crais 18C has been one of the first fellows for the Robson Program and has worked with Rosensweig to help create the backbone of the program, including producing content for the program's website, executing marketing and advertising objectives as well as planning the program's conference for the spring semester.
"I am very interested in marketing, advertising and communications, so all of the work I have done behind the scenes has been extremely beneficial to me and has given me experience that I hope to use in my future career," Crais said.
Also helping with the conference in the spring is fellow Shauna Brandman 20BBA, double majoring in business and political science.
"A program for business, public policy and government fulfills all of my interests at once," Brandman said. "It's a dream program for me. While most research programs tend to just include analysis of scholarly sources, we will be organizing a conference, pairing with business executives that will be speaking and marketing the conference to the public."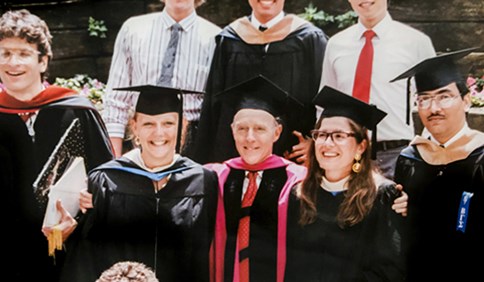 Recent alum Celeste Leonard 17BBA said the program enabled her to better understand the subjects she was learning in her classes as well as gave her the opportunity to explore the topics she was most interested in.
"Some people think that research opportunities stop once you move out of the sciences and humanities, but there is interesting and impactful research happening in all of the departments at Emory," Leonard said. "This program gave me a deeper understanding of finance topics and helped me see the continuous evolution of the academic understanding of business and finance."
The ability to pursue individual interests appealed to fellow Rohan Khatu 19C who was able to add a personal touch to his research opportunity.
"I conducted extensive research on my home country Singapore, specifically pertaining to the rise of the Singaporean economy and its impact on the world stage over the past 50 years," Khatu said. "This was especially interesting because it enabled me to see my home country from a different perspective, and I value Singapore even more as a nation than I had previously been able to."
For fellow Crawford Schneider 18C, he focused his research on three policy issues: workforce development, disruptive technologies and internet anti-trust law. Additionally, the program sponsored his trip to the Web Summit technology conference, which complemented his work with Invest Atlanta and the Atlanta Beltline to drive his research on disruptive technologies, including autonomous vehicles and bitcoin.
"I hope to interact with those who think differently," Schneider said. "I believe that is the strength of the program — it brings together students from various academic fields to discuss how government and business co-operate. If we are able to assist each other both academically and professionally by lending our differentiated skill sets toward common goals, we could become a powerful force at Emory, in Atlanta and eventually across the country."