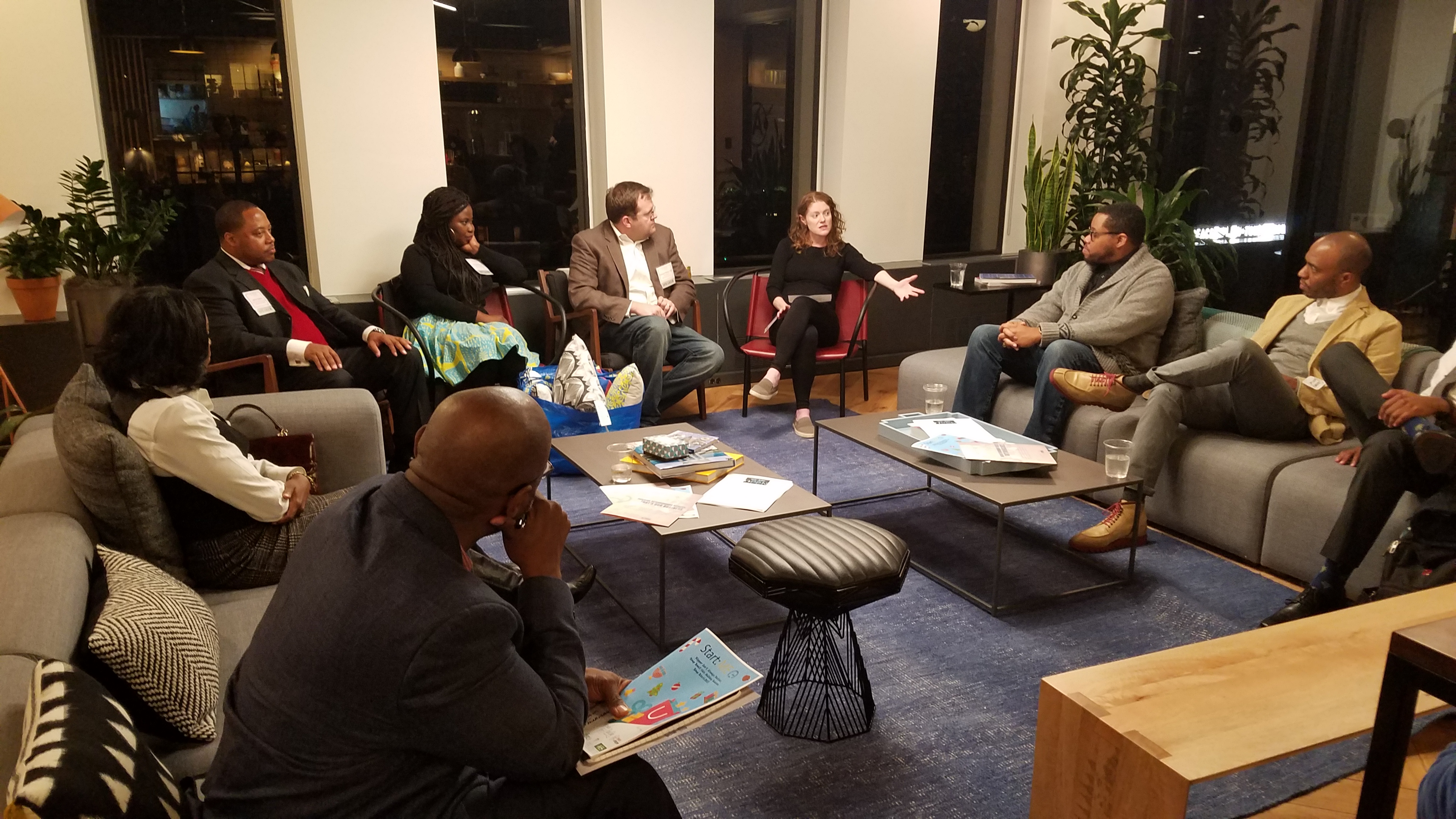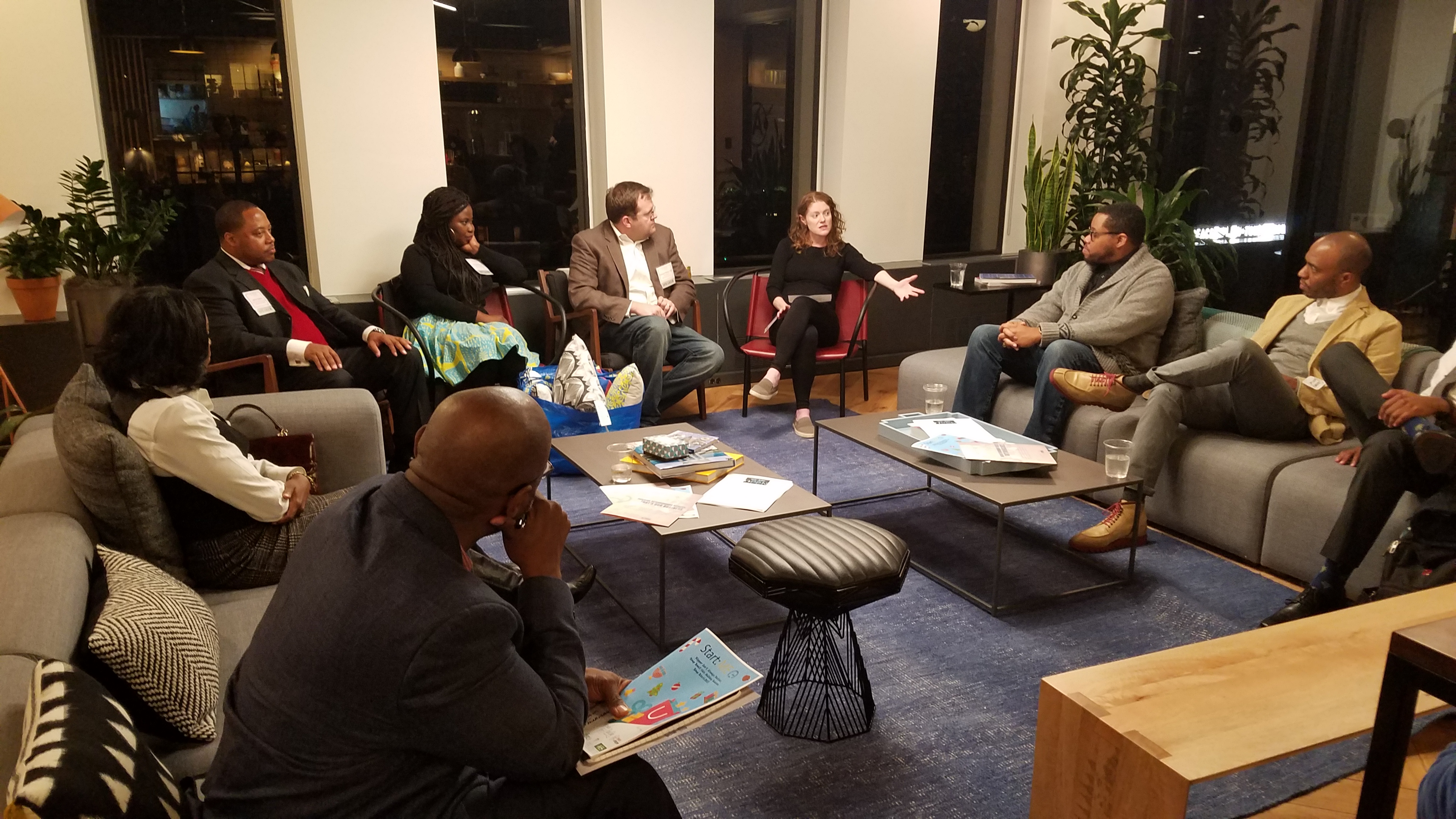 The entrepreneur spirit is alive and well in the Emory community. This was evident at the most recent Emory Entrepreneur Network panel discussion, which featured Goizueta's Start:ME Accelerator Program, a 14-week business training program for local small businesses.
Located at WeWork Colony Square in Midtown, Atlanta, the event highlighted more than just Start:ME alumni on a panel. Start:ME alum Jarvis Belton also catered for guests during the networking portion of the evening.
The panel itself featured Start:ME alumni Rochelle Porter, founder and creative director of Rochelle Porter Design and Jehan Spann, chief financial officer and co-owner of United Moving Systems. The panel also included Start:ME mentor Richard White 14MBA, vice president of White Brothers Auto Parts.
After being in business for three years, Spann said his company already had a proven track record of revenue and success across the Southeast. With a financial background in the corporate world, and his partner coming from the sales environment, Spann was looking for a better way to pitch his business.
"Start:ME is really beneficial for a company, especially in its infancy stages, to come in and get a blueprint of 'how do I take my idea and turn it into a business that can sustain, thrive and become financially viable for an extended period of time,'" Spann said.
With no real entrepreneurship experience, Porter knew it was time to give her creative ideas some structure.
"Start:ME was completely foundational to where my business is now and where it's going," Porter said. "I've done several pop-up shops and had an event at the High Museum where I was the featured artist and all of that stems from my involvement with the program."
One motivator for Porter was knowing that she had others holding her accountable to move forward.
"You have the accountability of mentors and other classmates that are expecting you to deliver every week, so it lights a fire under you," she said. "It really helped me go from an idea to an actual business. Even if I expand or pivot my business, I can use those skills to leverage everything that I have learned there to go to the next level."
During the 14-week program, entrepreneurs experience real-world scenarios, including pitching to investors and bankers for the first time, an element White found most valuable for the entrepreneurs.
White works with hundreds of entrepreneurs every day just by working with his customers at his business.
"Every day, I see the struggles of entrepreneurs in our community, and I thought this was a great way to get plugged in, even outside of our industry," White said. "There are a lot of intricacies out there as you start to mature in business. What this program has done is it gives you a great starting point, but most importantly, it exposes you to a lot of real-world tools. It has been one of the most rewarding things that I have done in my life."