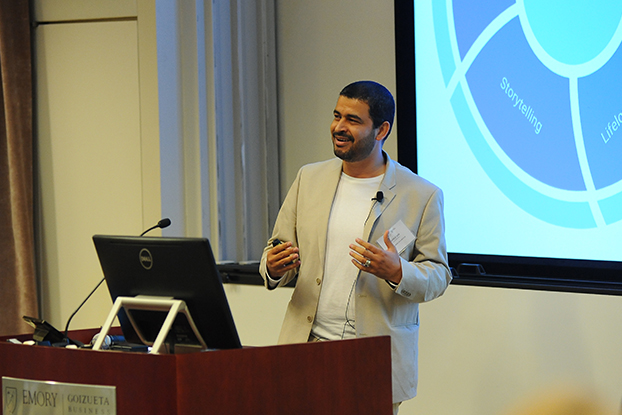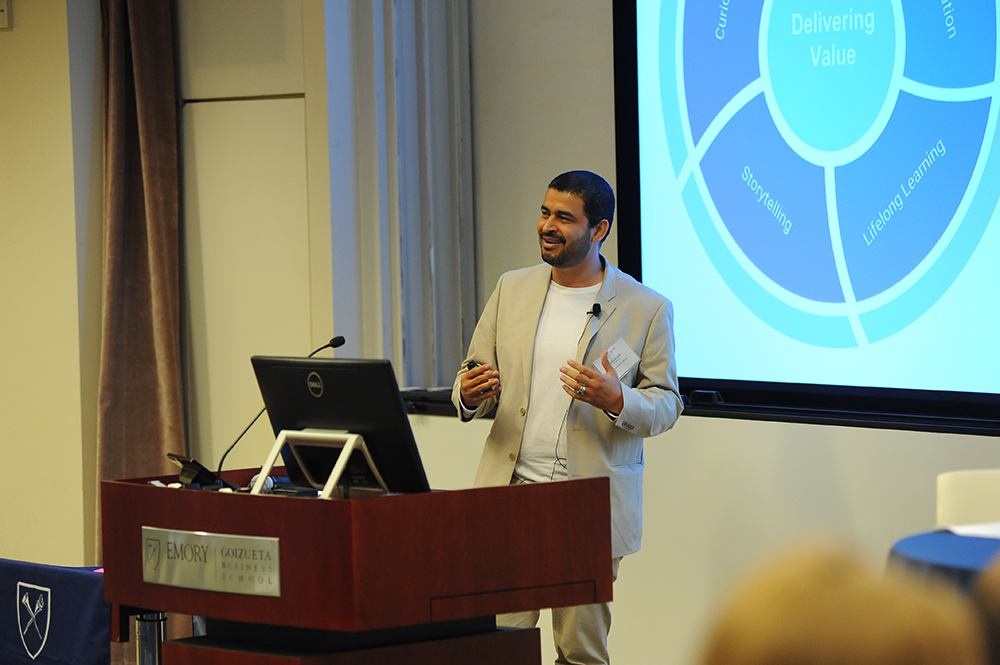 With the use of influential data, keynote speaker Khalifeh Al Jadda, the lead data scientist at CareerBuilder, spoke to a full crowd made up of eager MS in Business Analytics students on the edge of graduation, seasoned analytics professionals, and several Goizueta faculty and staff.
"Data is the new oil," Al Jadda said. "Companies that own data today and know how to utilize their data, build a lot of data products that bring millions, if not billions, of dollars in revenue. Make sure to be involved in jobs that deal with data because this is the future."
To cap off its inaugural year, the MS in Business Analytics program at Goizueta hosted its first Goizueta Business Analytics Conference. Focusing on strategies and skills for the analytics age, the conference featured speakers with both academic and industry backgrounds, student exhibitions, and opportunities for networking.
Attendees had the opportunity to hear from influential speakers, including those from Microsoft Research, Carnegie Mellon University, Uber, LinkedIn and more.
In his keynote presentation, Al Jadda talked about the continuing demand for data scientists. In fact, data shows the demand only increasing through the year 2021.
"The demand is always high, and there are not enough talents to satisfy the demand," he said. "Investing in this area doesn't mean that you have to find a job now. Even if you invest [in schooling] for two, three years, then the opportunities will still be there."
Although the demand may be high for data scientists, Al Jadda said there are several challenges in landing the right job. One said challenge is the variety of ways companies define data science and what skills are required from candidates.
"There are no soft skills or hard skills at any other job predefined that you have to pursue to become a data scientist," Al Jadda said. "This makes the job of the people who are in charge of programs like business analytics and data science at universities and schools very, very difficult. When you take a snapshot of every data science job posting, you will see a different set of skills required for each position."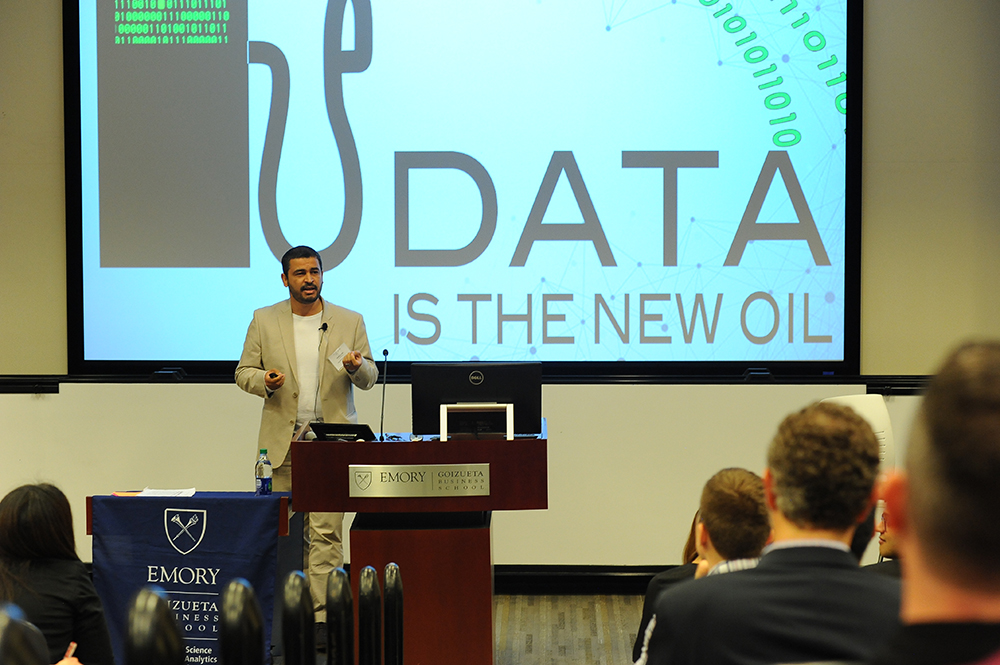 Because companies might have the wrong expectations of what data science is, Al Jadda said the biggest fix is having good communication to set the right expectations. By developing a storytelling skill set, data scientists will be able to communicate their work and show value to the business.
"Everyone in any organization might think data scientists are the superpower," Al Jadda said. "They do the magic that can turn anything into money. So, when they hire data scientists, usually, the wrong expectation leads to big frustrations from the business side because when they bring data scientist, they expect that any problem in the organization can be solved now by this group of people."
While communication is key in landing a good data scientist job, Al Jadda said it's really the value of lifelong learning that is extremely important. By not marrying to one set program language, data scientists will have a better chance at landing and keeping a good job.
"Program languages rise, and then a lot disappear over time," he said. "You need to keep yourself always learning, learning and learning."
The Master of Science in Business Analytics program at Goizueta Business School is specifically built for individuals who wish to speak the combined language of technology, business and data. Goizueta's MSBA program specializes in marrying business skills with technology and data skills with a heavy emphasis on practical communication of value.