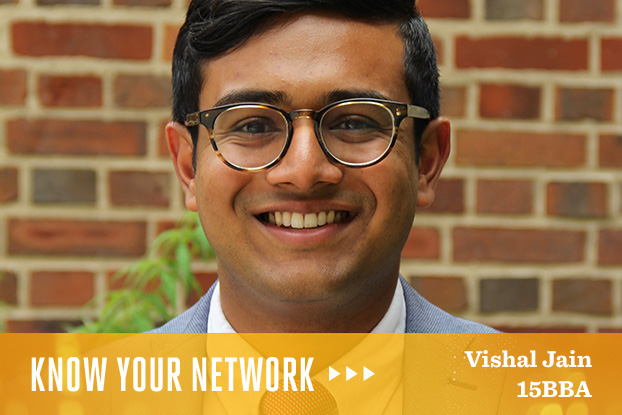 Goizueta alumni hold more than a coveted degree from Emory; they also boast a wealth of life experiences and business know-how. In this ongoing series, EmoryBusiness.com will share their sage advice, which you can add to your own toolkit.
---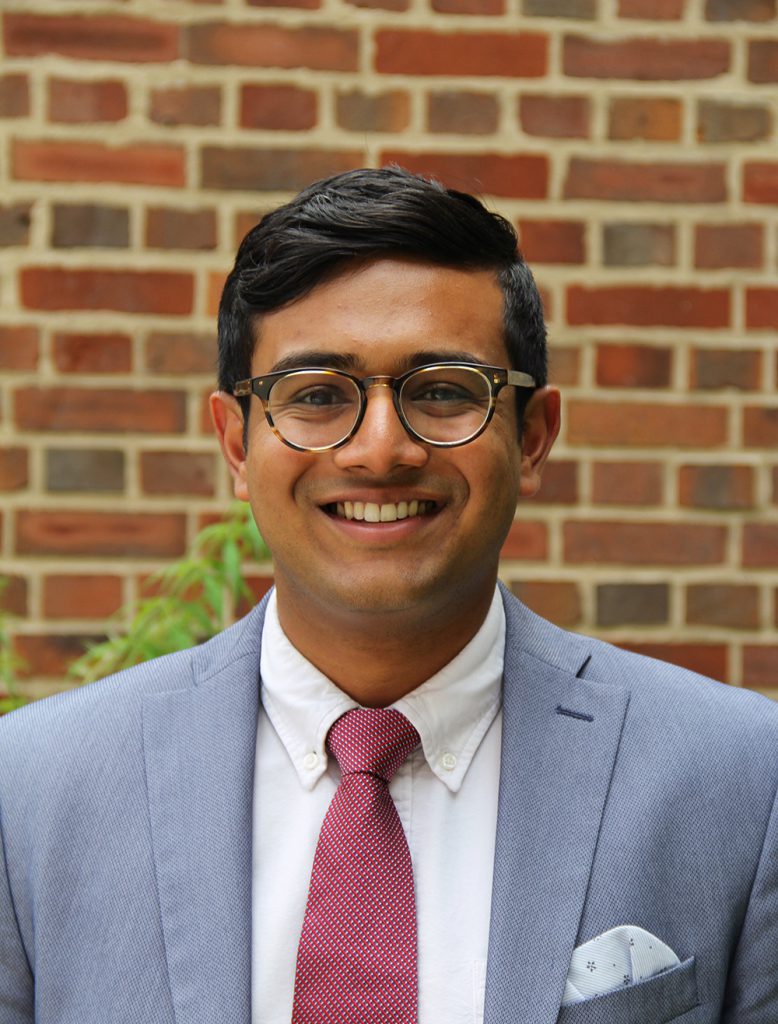 Vishal Jain 15BBA
Assistant Director
Trott Business Program at The University of Chicago
Who inspires you and why?
Right now a great source of inspiration for me has been Malala Yousafzai. She inspires me because it's clear to her that when there's a problem, an inequity in the world, you go out and solve it. It's not a matter of fame or fortune to her, and it's not an on-the-side gig; when you are passionate, you dedicate your all to it for nothing more than the cause.
What's the best career or life advice you've received?
Recently the most impactful piece of advice I received actually came from the book The Alchemist by Paulo Coelho. Like the character in the book, I was searching for my own "personal legend" to fulfill and working to overcome the fear of jumping into new territory. As I thought about making a pivot in my career, I kept one lesson from the book constantly in my mind: You'll never stop being good at what you're good at. Although a simple statement, that lesson pushed me to take a leap of faith in my career and gave me solace that if things go south in a new endeavor, I have a proven success that I can always go back to.
What's on your music playlist?
No judging: My playlist is a mix of electronic/dance, pop and coffeehouse music. I love the energy of electronic/dance music especially when trying to get work done; pop music is just so darn catchy always; and then coffeehouse music is my calming music, for times when I need to relax with a morning cup of joe.
What hobbies or activities do you enjoy outside of work?
Food and travel if that counts! I'm a self-proclaimed foodie and recently started a food Instagram account to give purpose to all of the photos I take of the food I eat. In my free time, I love getting friends together and trying a new restaurant or bar, and in turn exploring a new part of town. Plus, whenever a free weekend or holiday comes around, I am avidly searching for a new place to travel to and friends to go with. There's no greater joy than exploring a new culture and the beauty of the world around us. Pair that with some fantastic local cuisine, and I'm in my happy place.
How do you define success?
For me, success is the ability to make an impact on the world around you in a way that is meaningful to you. It's important to me that each of us defines success individually. It doesn't look the same for any two people, and it shouldn't. Whether that is with family, in your career or in your community, when you can step back and say that you've achieved the impact you passionately set out for, then I think you deserve to claim success as your own.
Share the way you work through a complex problem (personal or professional).
For complex problems, my inner consultant comes out, and I work through them by making a mental map of sorts. I first try to define the starting point and the end goal—in a sense defining the gap of what is needed to solve the problem. Once I've defined the destination, I do my due diligence to figure out all the different ways I can get to my destination. This can be through independent research, talking with others or any number of methods. Finally, I lay all the options out as different paths to the end goal and then start down the one that makes the most sense, knowing that if it doesn't work, I've defined alternatives as well. For me, an organized, defined approach helps make the complex achievable.
What is your favorite app?
Yelp, hands down! I'm an avid food enthusiast, and I'm always on Yelp looking for new restaurants to try in whatever city I'm in. I use the reviews to figure out if a place is worth venturing to and the photos to figure out what to get. Yelp is crucial to any dining experience for me and the key to exploring a city through the lens of food.
What is your best Goizueta or Emory memory?
My favorite Goizueta memory is of one of my last keg experiences as a senior. I remember mentioning to some of the Career Management Center folks that throughout my time in college, I never learned how to tap a keg. The ladies of the CMC taught me how to do it, saying that as advisors, their duty to prepare us for the real world extended beyond the classroom and interview room. As a career advisor now, I try to live and breathe those words each and every day with my students—shout out to Jane Hershman, Pam Brown and Jen Ross for being phenomenal role models.
What is your biggest challenge?
My biggest challenge currently is practicing more self-care. Self-care is extremely important to one's well-being, and I know I need to do a better job of it. I operate with a severe case of FOMO (fear of missing out), always saying yes to opportunities for social plans or community involvements and usually forgoing sleep, nutrition or exercise in the process. My 2018 New Year's resolution has been to practice more self-care by cooking more than 50 percent of my meals, joining a gym and sleeping an average of 7 hours a day.
What influence from childhood still resonates with you?
My biggest childhood influence is my father. Growing up, he taught us to not be afraid of change, to respect everyone around us and to "just have fun with it." In middle school when our family went through a traumatic loss, my dad showed us how to remain strong in the face of adversity through leading by example and humbly asking for help when needed. In high school, my dad taught us not to use slang that can be discriminatory. When graduating high school and going off to college, our dad's advice was to "work hard, but make sure you have fun." He embodies the meaning of work-life balance by taking salsa lessons after work and traveling the world. Ever since I was kid, wherever I am in life, I know that I can always rely on the lessons of strength, respect and joy that my father taught me.