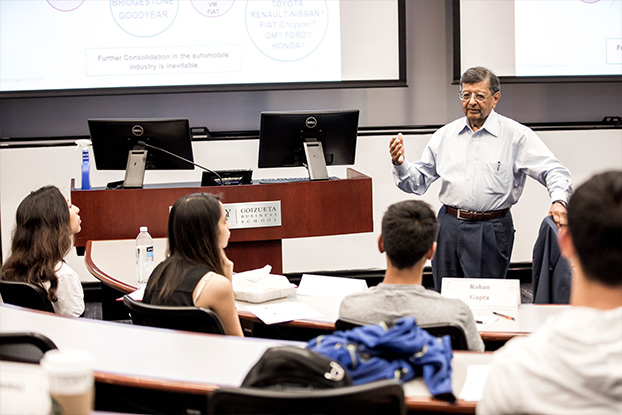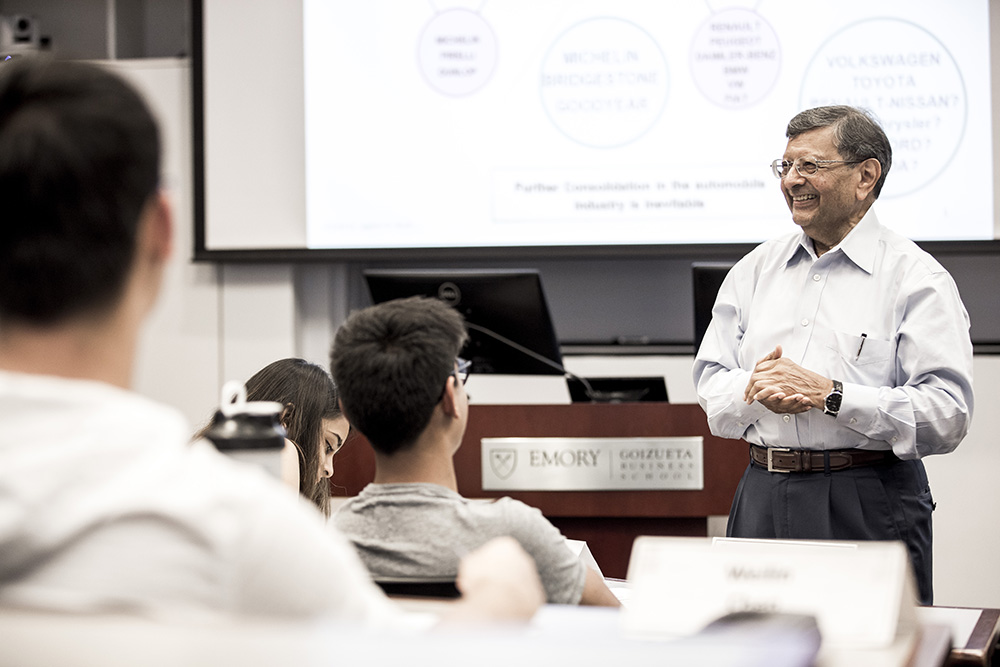 The BBA Program is undergoing a comprehensive faculty-led review to ensure that Goizueta's undergraduate students are best prepared for the organizational and social challenges of the 2020's.
Goizueta's Education Committee, currently led by Peter Topping, professor in the practice of organization & management, serves as the vehicle for ensuring program quality and vitality. The BBA review began last fall to delve into all of the academic aspects of the program.
"This deep dive looks at the curriculum, including pre-requisite courses, as well as the co-curricular activities that contribute to the academic health of the program," Topping explained. "The undergraduate program is our most complicated one because we don't control the entire student experience. We work in partnership with Emory and Oxford Colleges, as well as Emory University Admissions and Career Management."
Tasked by Dean Erika James to ensure the program is distinctive and focused on the future, the committee has collected and analyzed data from a variety of sources, including a literary review of business education conducted by Susan Klopper, director of Goizueta's Business Library, and her team; an external audit conducted by representatives from the Wharton School of the University of Pennsylvania, UC Berkeley and Cornell University; interviews with Emory University representatives, faculty and students; self-assessment results from Andrea Hershatter and her team in the BBA Program Office; benchmarks of other schools; and survey results of BBA alumni who graduated from 2013 to 2017.
"We asked recent alums their thoughts on the program, how well we prepared them for their current and future roles, what they would recommend to us, etc.," Topping added.
Among the questions the committee is assessing are
What are the national and regional trends regarding interest among college-bound students in obtaining an undergraduate business degree?
What have been the trends at Emory regarding applications and admission into the BBA program?
What are the most critical learning outcomes BBA students should receive through their combined liberal arts and business education?
Given those outcomes, how should we adjust the requirements for entering the program?
How can we best integrate the BBA students' experiences at Goizueta with their coursework at Emory or Oxford Colleges?
What should a BBA program of this next decade look like?
The seven-member committee recruited four additional faculty to help with the task, all of whom teach in the undergraduate program. The committee will submit a report on the current state of the program, and any short-term fixes that don't require significant curricular changes will be implemented right away. Then, in the spring, they will task a smaller faculty group to consider a full redesign of the entire curriculum.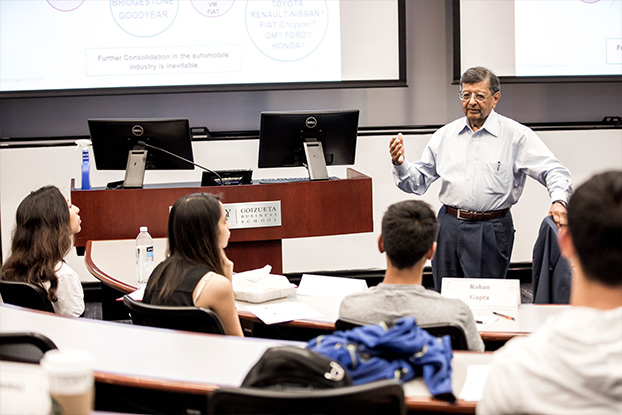 What will not change, Topping stressed, is the current standard of providing undergraduates with a solid and integrated liberal arts business education. "We are fortunate to be part of a fabulous major research university that has a strong liberal arts foundation. We are not inclined to change to a direct-admit to the business school, " he said. "Ideally we want a double helix of liberal arts and business throughout the entire experience."
This would mean, for example, providing business students enhanced guidance in selecting liberal arts courses that coincide with their career interests. "Let's say you want to go into management consulting, which a large portion of our students desire. We would want to help each student determine an integrated learning experience with their liberal arts electives to best prepare them for their personal and professional goals."