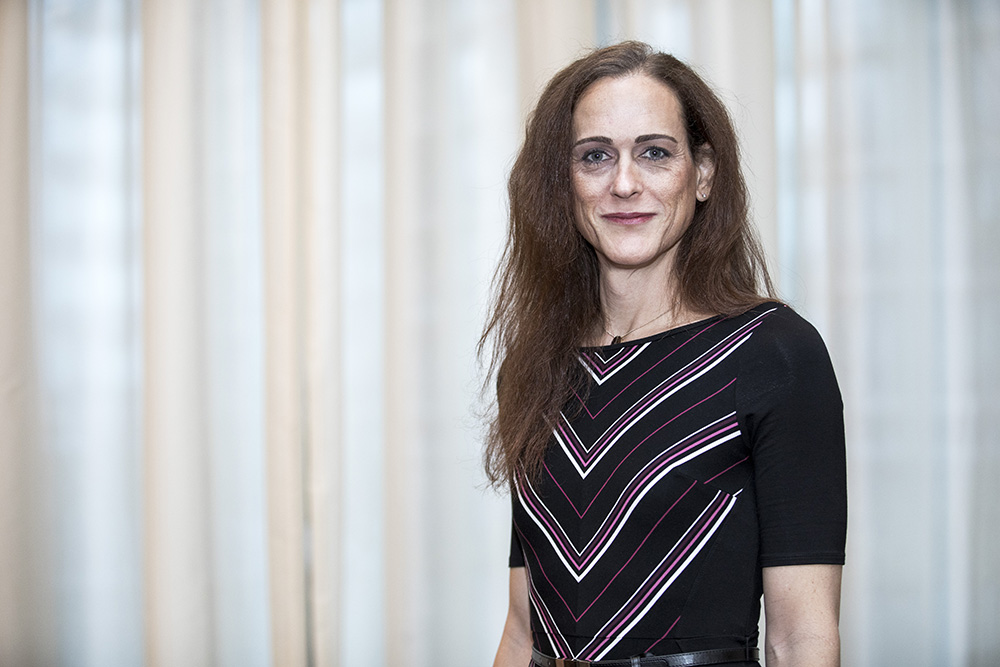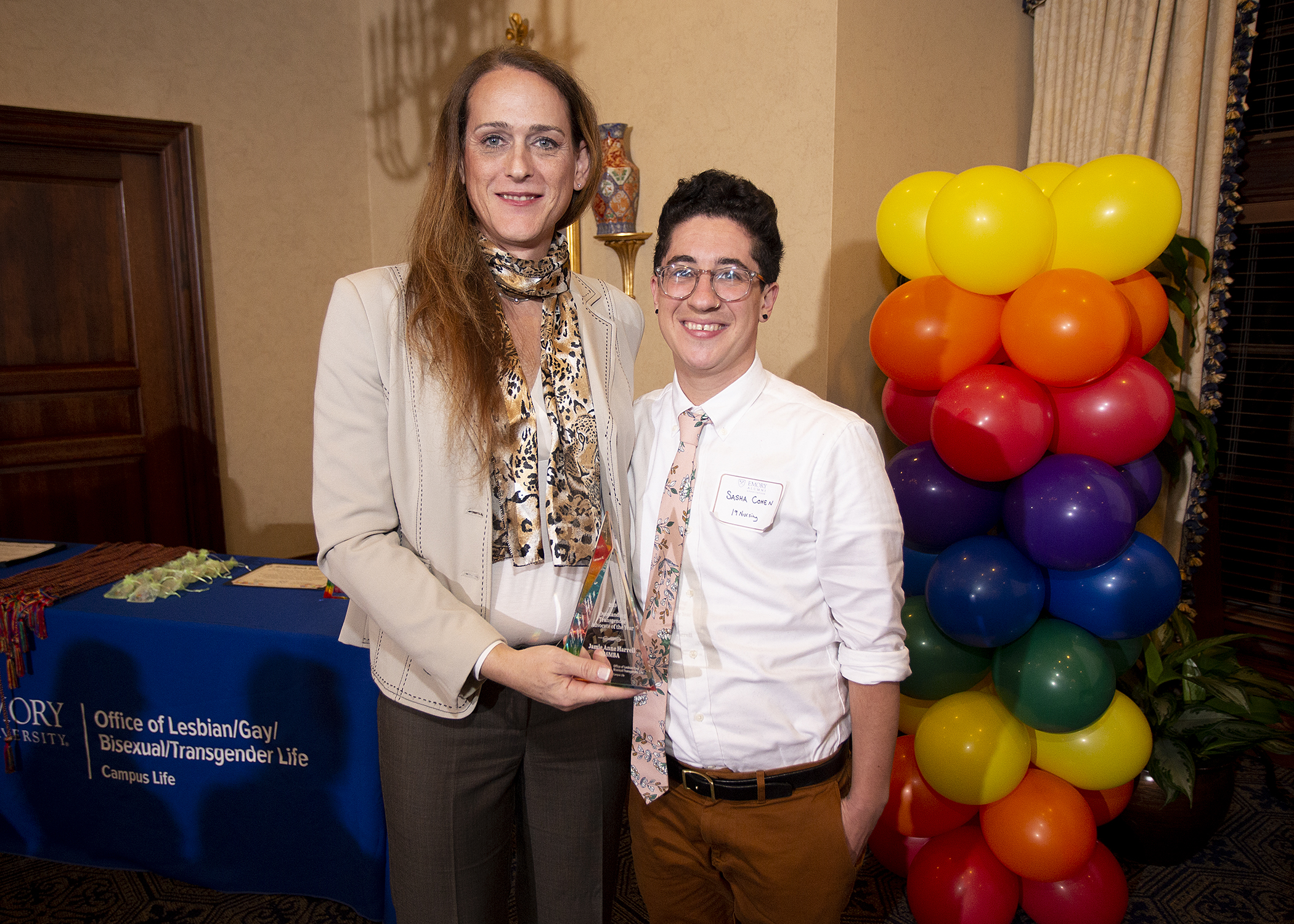 Every year, Emory University's Office of LGBT Life presents The Pride Awards, and this year, Goizueta's Jamie Harrell 16MBA has been awarded the 2019 Outstanding Transgender Advocate of the Year Award for her service to the community. Harrell was presented the award during a ceremony at the Miller Ward Alumni House recently.
The 2019 Outstanding Transgender Advocate of the Year Award honors an individual, department, or organization that has made meaningful contributions to Emory's transgender, gender variant, transsexual, genderqueer and gender questioning people throughout the past year. The award winner demonstrates contributions that resulted in the creation or improvement of an inclusive, respectful, and safe climate for the transgender community and their allies thereby furthering the mission of the Office of LGBT Life, and promoting acceptance, equality and diversity in the Emory University community.
"I'm so grateful to be recognized by Emory for the work I do in the transgender community, this is such an incredible honor," Harrell said. "These events always encourage me to work even harder. I'd like to thank everyone involved for this award. At the same time, I think it's important to let people know there is work to be done, even here at Emory, particularly with respect to healthcare coverage for transgender faculty, staff and students. My story of being accepted and successful at Emory is not the only story; some don't end so well. It is important to advocate for needed changes in health insurance, faculty/staff support and other areas."
The Pride Awards take place every year on March 2 to commemorate the campus-wide protest on March 2, 1992. One year after the protest, Saralyn Chesnut started the annual Pride Awards to commemorate the protest and celebrate the progress made each year. Individuals within the community are recognized for the work they do through peer-nominated awards.