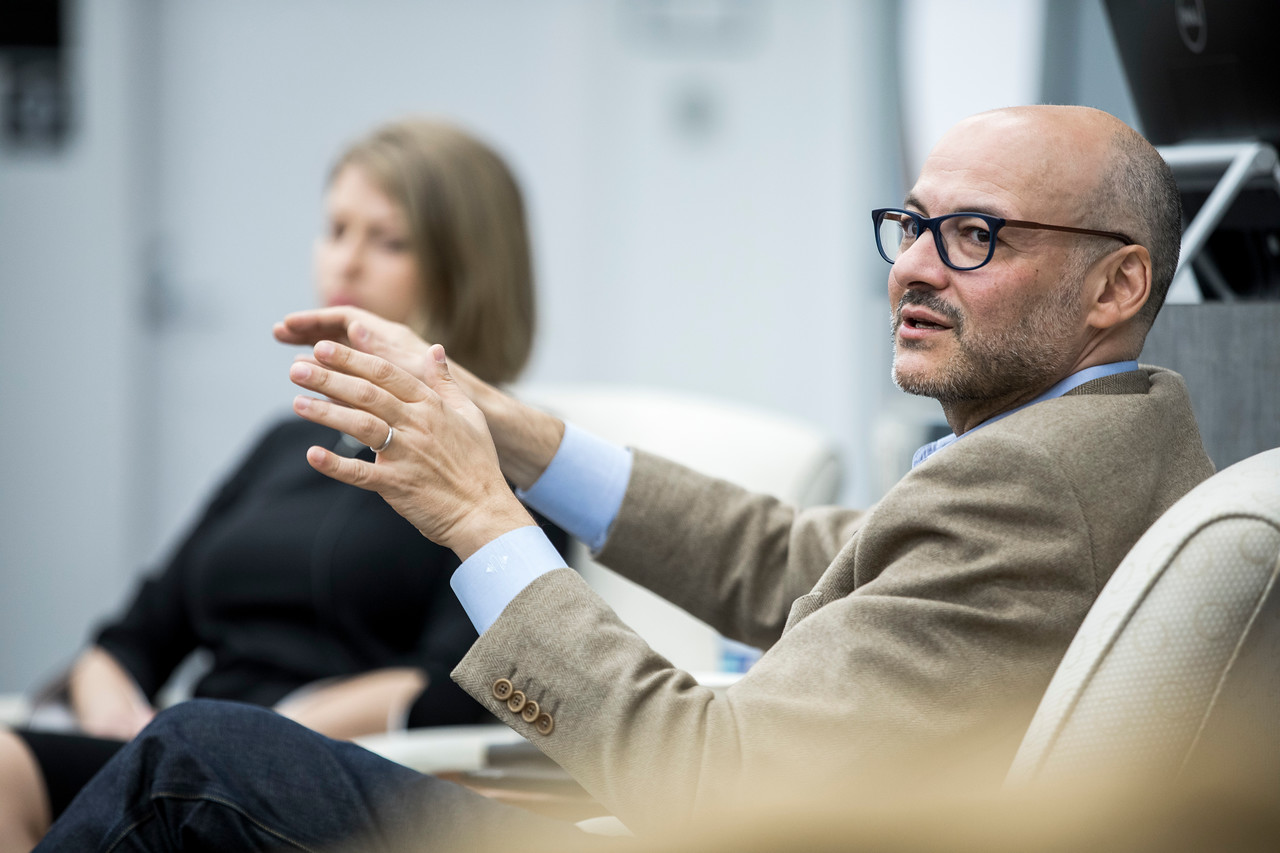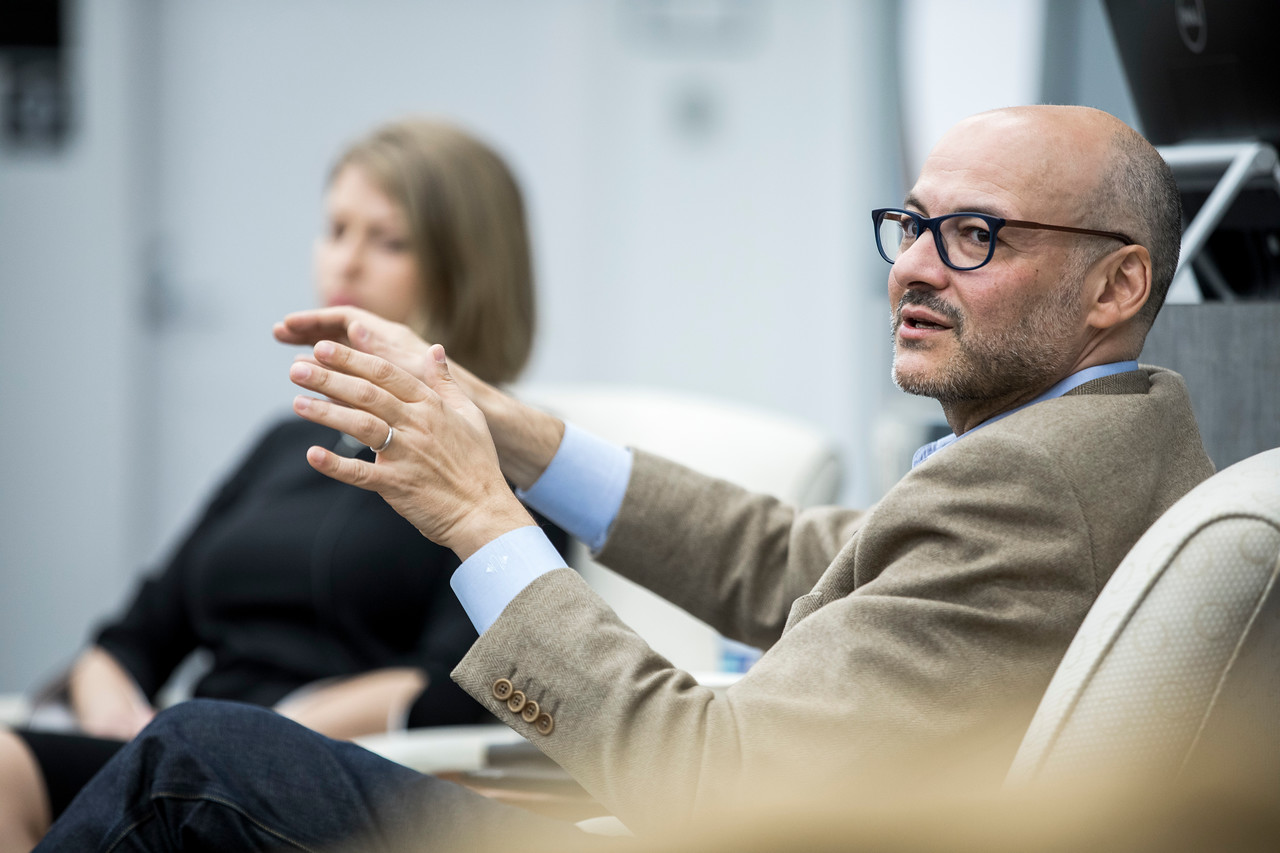 Perspective. In the fashion industry, which is built upon a tendency to value what's new, perspective is refreshed constantly. However, to build a brand that is not only current and expressive, but also enduring requires core values that serve as a framework against an iterative process, providing direction and grounding.
Leading the industry in this regard is Victor Luis. As the dynamic CEO of Tapestry, he has created this global house of modern luxury lifestyle brands comprised of Kate Spade, Coach and Stuart Weitzman. Luis gave a keynote that capped off the final day of Goizueta's 2019 Undergraduate Business School Leadership Conference (UBSLC), during which he shared his thoughts on the role key values play in serving as the glue that bonds his organization together.
Establish belief from the beginning
Tapestry sought input from its employees the world over when establishing its core values. "We asked them, across the three brands, what they believed in," said Luis. The resulting values — optimism, innovation and inclusivity — bind Tapestry's brands together while enabling them to seek individual brand expression.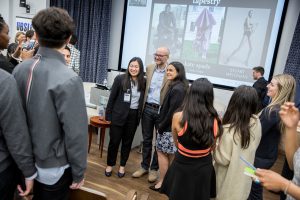 Luis defines the core value of optimism in terms anyone can understand. "We choose to look at the glass as half-full." Simple enough, but further explanation expanded that definition. "Through hard work and the power of human imagination," he said, "everything is possible."
Imagination provides a stepping stone to the core value of innovation, which he defines as what's new and exciting today. "Newness," he said, "is the result of imagination." He implored students to "leverage your imagination and turn it into reality."
Tracing innovation from inception to materialization, he explained that "innovation starts with an idea" sparked within our imagination. A new idea can lead to new thinking. It's through developing that idea and thinking differently that the idea becomes something more. Imagination starts to take form, and it brings others into the fold.
Enter inclusivity, Tapestry's third core value. Through developing that idea, being open to and involving others along the way, the idea takes shape, becomes reality and manifests as a tangible product or service.
Tapestry certainly walks the talk when it comes to the business world's definition of inclusivity. The company's  77-year-old Coach brand was founded by immigrants, and it also hired the first female creative director of any fashion brand. But, in typical fashion, Tapestry offers something more. "Inclusivity for us simply means that anyone from anywhere can have the best idea," said Luis.
This approach runs counter to the industry's norm, where new ideas are often the purview of a chosen few. Against such exclusivity Luis remains steadfast. "Meritocracy should rule."
Different languages, same brand story
Luis, rightly considered a branding authority, drew an important distinction between merchandising and branding. The key difference lies in their strengths. "Merchants are great at understanding their local customers," he said. Being acutely aware of your geography's needs and wants enables you to provide them exactly that.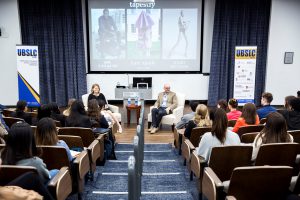 "Brands can be a global game," said Luis. What gives them this expanded reach is the ability to participate in the cultural discussion. "Brand builders take ideas, stories, concepts and narratives and translate them across markets" — literally and figuratively.
Despite disparate audiences, however, global brands can tell a unified story. Like those under the Tapestry roof, such brands are united by a common narrative informed by their core values. Tapestry is a metaphor. "We are one company, with all different threads," Luis said, "each telling its unique brand story, but also telling a single story, woven together." And within each brand's expression — between the lines — you'll see optimism, innovation, and inclusivity woven in.
The heart of the matter
Toward the end of his keynote, Luis said, "What we're really talking about here is having empathy." Whether considering employees or consumers, regardless of geography, it's important — even imperative — to ask, "What do they feel?"
This is perhaps the underlying reason for Tapestry's success. "This," he said, "is how we make the world better."