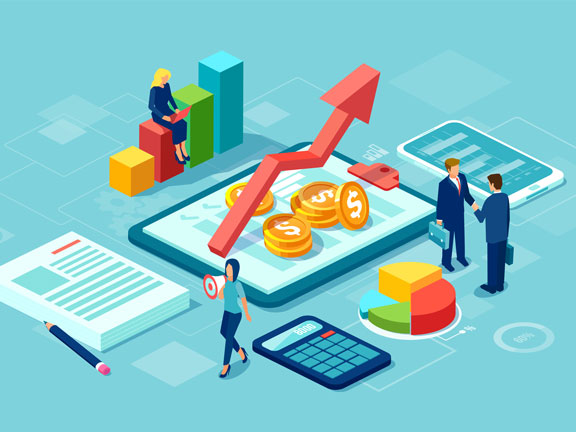 Experts encourage investors, corporations to focus on projections that rely on consumer behavior, loyalty
ATLANTA – (December 17, 2019) – Getting in on the ground floor of a new stock, during its IPO, can be immensely rewarding or result in massive losses, depending on the accuracy of the company's valuation. In the current special issue of Harvard Business Review, Daniel McCarthy, assistant professor at Emory University's Goizueta Business School and Peter Fader, professor at the Wharton School at the University of Pennsylvania describe how corporations can more accurately determine their underlying value using customer metrics, and why investors need access to that information.
Customer-based corporate valuation, or CBCV, is applicable to all corporations, regardless of whether they have the increasingly popular subscription-driven business model (Netflix or Verizon) or customers who make periodic purchases and may or may not continue to purchase goods or services from a particular company. CBCV uses customer data that most corporations already have readily available related to the influx of new customers, customer retention, frequency of purchases and size of those purchases. This makes it feasible for most companies to perform CBCV. The long-term value of customers is an essential driver of a company's CBCV, which encourages companies to invest prudently in customer service and growing customer loyalty.
In the article, McCarthy and Fader show investors how to develop a customer-based valuation procedure to evaluate companies that disclose customer-related metrics. Doing so could give those investors an advantage over other investors who are using less sophisticated approaches. In cases where companies don't disclose such metrics, investors are encouraged to seek them out.
In their article, McCarthy and Fader point out that many large companies are already using CBCV, and it's helping to shift the broader corporate mindset from one of "growth at all costs" to one that focuses on sustainability of revenue and encouraging customer loyalty.
Rob Markey, a partner at the global management consulting firm Bain & Company, expands on that concept in another article in the issue. He points out that earning customer loyalty is in the interest of both shareholders and management and cites his research showing that companies with the most loyal customer bases grow revenues faster and deliver higher shareholder returns than their peers.
In a recent letter to the Financial Services Accounting Standards Board, Markey proposed instituting disclosure standards and guidelines to capitalize on the research of McCarthy, Fader and Markey, that would require companies to report key customer-related data points regularly in their SEC filings.
In making the case, he asserts, "Too frequently, short term factors, such as interest rate movements, changes in input prices, or other temporary exogenous factors, put pressure on management teams to sacrifice customer relationships to meet near-term earnings targets. They impose onerous 'nuisance fees,' reduce service levels, and cut corners on product quality, for example. In doing so, they anger customers, erode their trust, undermine their brand reputation, and reduce the long-term economic value of the customer base.
"Investors would generally prefer that companies make and sustain investments to grow the value of the customer base. But under today's reporting and disclosure rules, they have little reliable evidence that these investments will result in sustainable, profitable growth. This lack of reliable customer data places much more emphasis on short-term earnings, with little prospect of valuing long-term customer relationships. Therefore, investors — with good reason — continue to pressure management to deliver near-term earnings, even if it might come at the expense of long-term growth and increased value of the firm."
CBCV would remove or reduce the focus on quarterly earnings, in favor of attention to sustainable growth driven by customer loyalty.
Contact: Gretchen Wright
Director of Communications
Goizueta Business School
gretchen.wright@emory.edu
404-727-9709
About Goizueta Business School
Business education has been an integral part of Emory University's identity since 1919. That kind of longevity and significance does not come without a culture built around success and service. Emory University's Goizueta Business School offers a unique, community-oriented environment paired with the academic prestige of a major research institution. Goizueta trains business leaders of today and tomorrow with an Undergraduate degree program, a Two-Year Full-Time MBA, a One-Year MBA, a Master of Science in Business Analytics, an Evening MBA, an Executive MBA (Weekend and Modular formats), a Doctoral degree and a portfolio of non-degree Emory Executive Education courses. Together, the Goizueta community strives to solve the world's most pressing business problems. The school is named for the late Roberto C. Goizueta, former Chairman and CEO of The Coca-Cola Company.