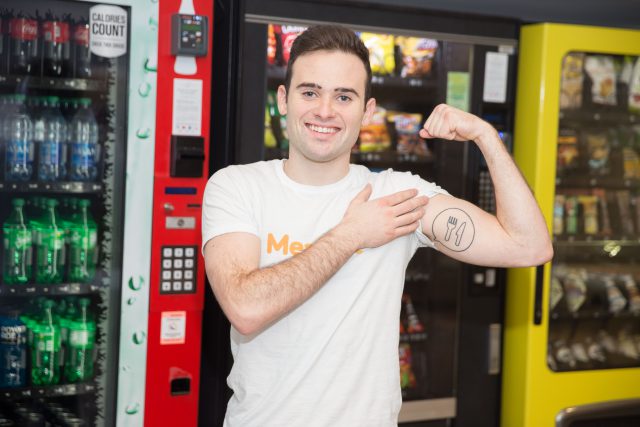 Goizueta student and MealMe app co-founder Matthew Bouchner 20B helps ensure a good deal.
---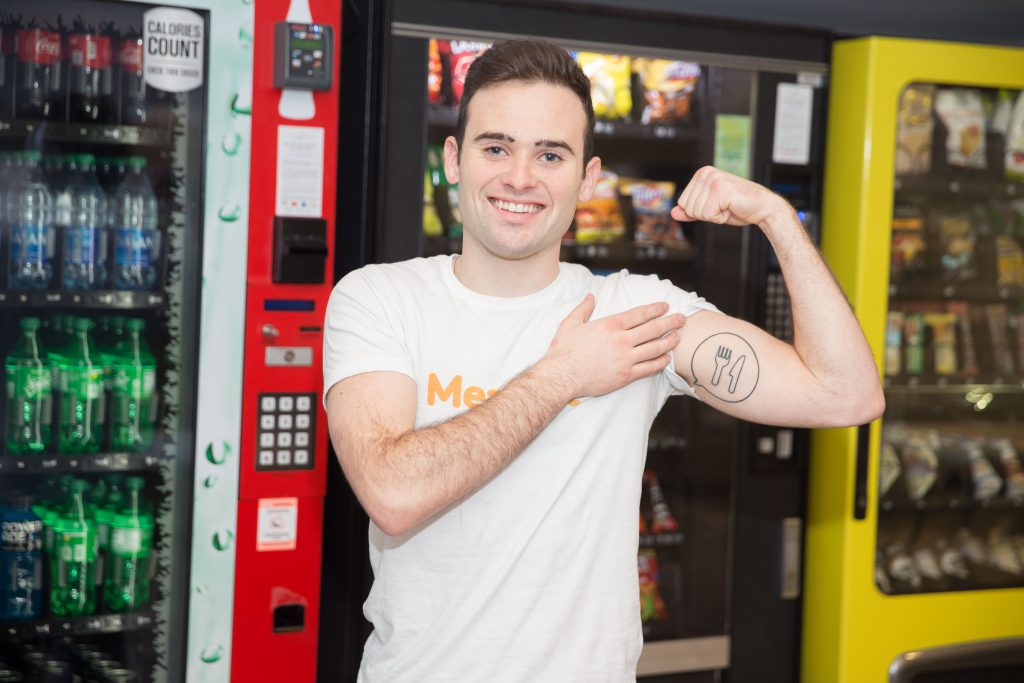 Times have changed with 'Stay at Home' and self-isolation orders impacting millions nationwide. Borders and schools are closed, non-essential businesses are shuttering their doors, and supermarkets can't restock fast enough to meet consumer demand. "Still, we all need to eat," says Matthew Bouchner 20B, co-founder of the MealMe app. With restaurant dining rooms locked to the public, food delivery is essential. "MealMe makes this transition easier for restaurants and inspires food confidence for the housebound."
"Responsible food delivery is almost a mandate during this global pandemic," Bouchner notes. Dire predictions for the longevity of local dining establishments in the hospitality industry may abound, but MealMe is committed to connecting proprietors to those who enjoy their food. "We encourage neighborhood loyalty by linking restaurants with customers who want to help keep them in business."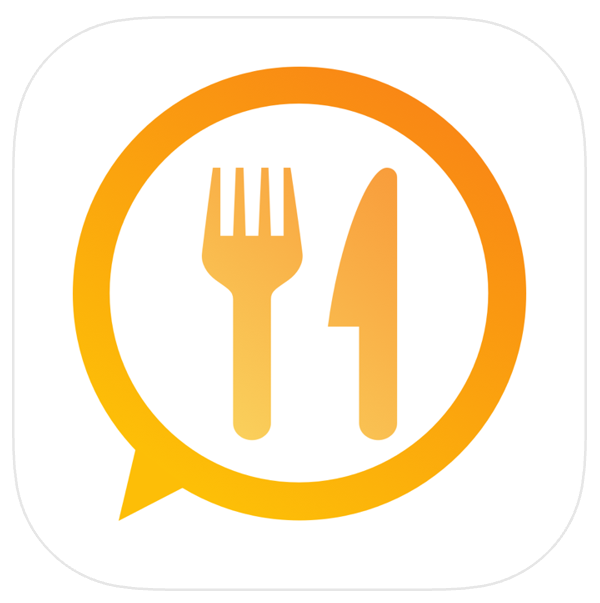 Launched March 1 and available for free download at the iOS App Store, "MealMe Explore recommends local restaurants, then identifies the least expensive food delivery service through DoorDash, UberEats, GrubHub, Postmates, and others," he explains. "Companies now advertising zero delivery fees will still add service fees to each order. Through MealMe, customers can price compare fee-inclusive options. With in-home food delivery more important than ever, MealMe helps you smart purchasing decisions."
Bouchner points out that social interaction among users is also a priority. "MealMe Social builds community connection among local foodies, restaurants and their chefs through shared pictures and conversations. It elevates the foodie experience and can forge bonds in these uncertain times."
Financial services industry executive Gregg Novek uses MealMe. "We order meals for delivery several nights a week. Now that New Jersey is under official 'Stay at Home' order, MealMe simplifies food choices, conserves resources, and helps ensure that our favorite restaurants will remain in business."
After a successful launch of the MealMe app on the iOS App Store, consumer buy-in was immediate. By day two, MealMe ranked in the top 150 in the food and drink category. Market penetration continues to grow with thousands of users in more than 450 cities and 24 different countries.
A Food Obsession and Learning from Failure Inspires the MealME App
MealMe isn't Bouchner's first entrepreneurial venture. An entrepreneurship summer camp prompted the then 16-year-old Bouchner to launch his first official business, ePreppy.com. "All the kids were dressed super preppy, and I realized there wasn't an online marketplace for preppy clothes," he explains. "I didn't want to carry inventory, so I tried drop-shipping." The result? He admits, "In 2014 drop-shipping was harder than in 2020, so the business failed."
Once nicknamed Lil' Lagniappe (Cajun French for a little something extra), Bouchner respects his Louisiana roots. His parents Elise Mayers Bouchner 91C and David Bouchner 89C, along with his sister, Sydney, have always supported his entrepreneurial efforts and encouraged him. "My family members are my biggest advocates," he says. "When I would make business calls for ePreppy.com in high school, they would listen at the door and high five me afterwards. They have always believed in me."
Bouchner views challenges as opportunities, and setbacks have never once deterred him. After enrolling at Goizueta to study information systems and entrepreneurship, his vision for a new type of food business began to crystallize. Bouchner had the idea for MealMe at 16 and began to define his potential in January 2018.
Fast forward to December 2018. Bouchner connected with co-founder and Georgia Institute of Technology junior Will Said via the student-led incubator program Emory Entrepreneurship and Venture Management (EEVM) "Excellerator." He and his co-founder make a great team. "Two minds are better than one, and I sure as heck can't do everything by myself."
Prior to the MealMe launch, 18 months of back-end development complemented six months of Beta testing through Test Flight. Said focuses on continued technical refinements. Bouchner credits Director of Entrepreneurship Amelia Schaffner for invaluable business advice and contacts and cites the value of Professor Jesse Bockstedt's data visualization class as well as entrepreneurship classes by Andrea Hershatter, senior lecturer in Organization & Management and senior associate dean of undergraduate education, and Charlie Goetz, senior lecturer in Organization & Management and distinguished lecturer in Entrepreneurship.
As the business took shape, Bouchner managed corporate structure, cash flow, strategic planning, data visualization, early stage marketing, and investor outreach. The MealMe pitch is so strong it earned the co-founders final round interviews at two of the world's most well-respected global technology accelerators, Y-Combinator and Tech Stars.
After bootstrapping initial operations, "We're digging deep into our consumer insight and meeting with investors to finish our pre-seed investment round to fund product development and market fit," says Bouchner. "Our team is heads down and focused on gaining 10% weekly growth of daily active users," Bouchner says.
"We started MealMe as 18-year-olds, and neither of us knew much about startups or software," says co-founder Said. "It would have been easy to give up at any point, but we predicted the rapid growth of food delivery services and persevered."
"Failure is truly important," Bouchner reminds other entrepreneurs. "Fail fast and often and make something people want. We have made six updates to the MealMe app since we launched three weeks ago. I cannot stress this enough. If you want to start a company, make the cheapest and easiest version of that thing possible, then launch it and grind as hard as you can to put it in front of the people who will benefit from your solution. It if fails, fine. If your idea shows initial success, keep tweaking until you reach product-market fit. Don't pay for marketing until you have something that people want."
Though his new business idea list may continue to grow, Bouchner's focus on MealMe takes top priority. He is so committed, in fact, that he now has a tattoo of the MealMe logo. "It's a circle, and I'm filling in a new section at every business milestone. Soon, my vision will be complete." Bouchner moves confidently on his path to entrepreneurial success. "I'm just getting started. MealMe will be the number one food app."
His advice for other would-be business owners? "Work hard at the thing you love. Whatever it is, work hard at it. Try a lot of things and fail often. One of those ideas is bound to stick."
Editor's Note: Download MealMe from the iOS App Store for your Apple devices. For more information on MealMe, follow them on Instagram, or visit the company's official Facebook page. Android users take heart – your custom MealMe application is coming soon.