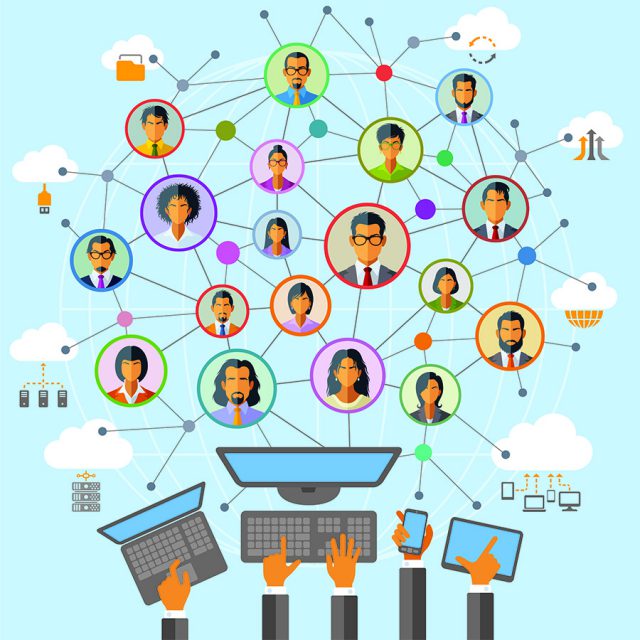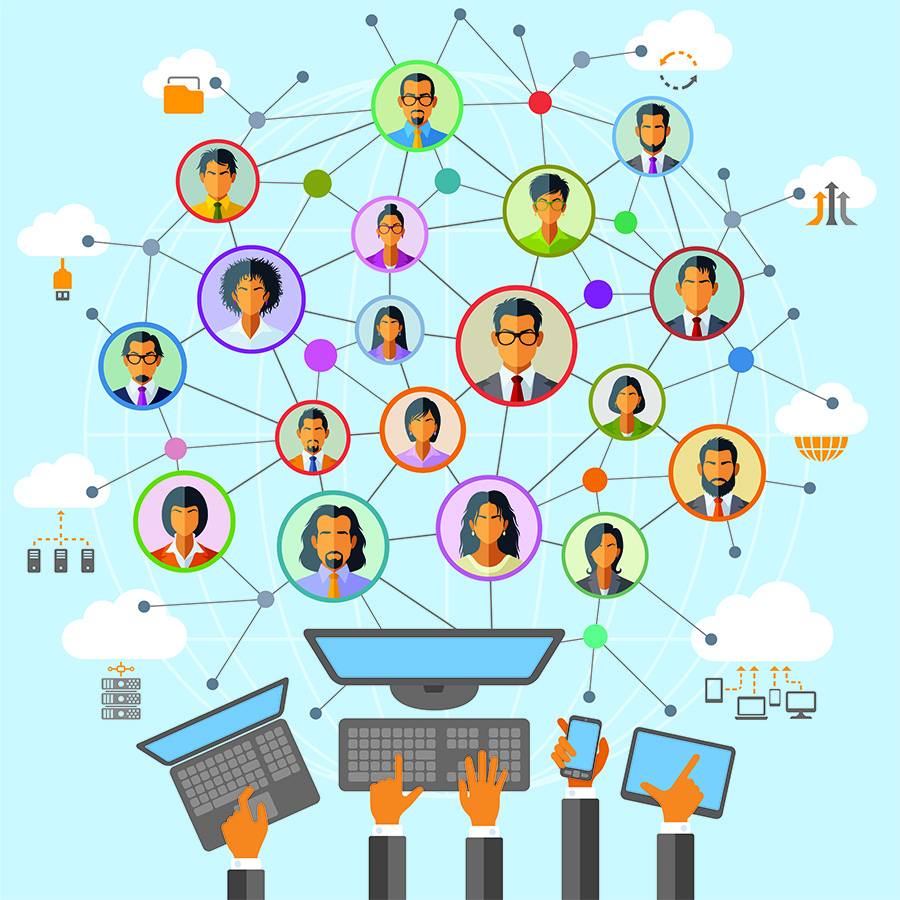 As COVID-19 spreads across the globe, national and local governments continue to enact sweeping mandates aimed at reducing human contact and curtailing the spread of the coronavirus. Governors and mayors are calling on residents to observe curfews, social distance, and "shelter-in-place," and they're calling on businesses to have employees work from home.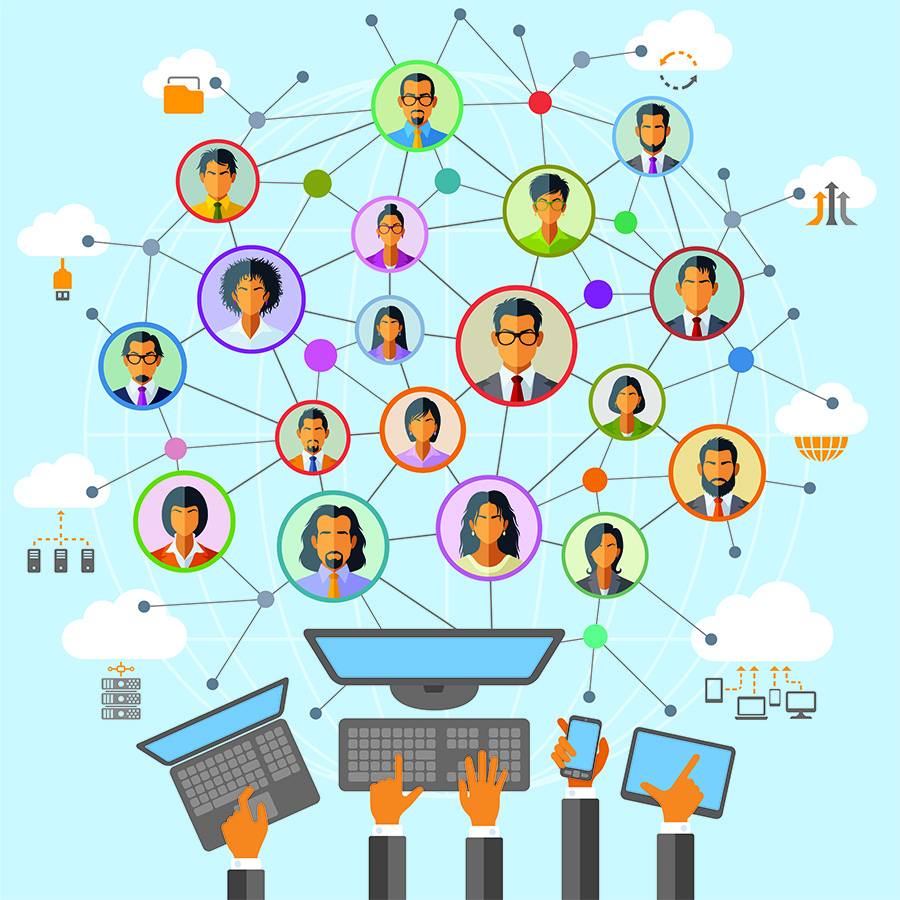 Working remotely isn't a new idea, but roughly a third of all companies have little, if any, existing remote working processes. According to Remote.co, as of 2019, 66 percent of companies allowed remote work while only 16 percent were fully remote. Having mandates aimed at combating a deadly virus compel companies to establish a distributed workforce may not be optimal, but there may be a long-term silver lining. "The Remote Work Report," published by Zapier.com in November 2019, states that "95 percent of U.S. knowledge workers want to work remotely and 74 percent would be willing to quit a job to do so." And nearly 60 percent of knowledge workers (those employees whose main capital is information and the flow of information), say that working remotely is "one of the perks they'd most prefer to be offered" by an employer—ranking well above extras like daily free lunch or unlimited vacation time.
That said, some companies, especially those without remote working processes, and their employees will struggle as they transition abruptly from populated office spaces to being part of a distributed workforce. Rick Gilkey, professor in the practice of organization & management at Goizueta and associate professor of psychiatry in the school of medicine, highlights two major challenges when it comes to working virtually, especially under the current circumstances. One, humans are inherently social beings, and "anything that disconnects us is problematic," he said. "Not only for our performance [at work], but as human beings."
The second challenge, added Gilkey, is that technologies like WebEx and Zoom aren't meant to be an equivalent replacement for human interaction. Though recent innovations in technology have made a remote workforce more efficient and effective and led to changes in organizational practices and processes, when meeting face-to-face in a room with someone, people are able to pick up critical information via emotional intelligence. "Emotions are data," said Gilkey. "We need that data to address the reality of the situation and make informed decisions." Meeting with a colleague or colleagues via the internet means some emotional data will get lost, he added. "It's like disconnecting a part of your brain," Gilkey said.
Because it's more difficult to read emotions by webinar than it is in person, it's easy to make assumptions about what others are saying and what the team has agreed to. As a result, a move from physically co-located environments to virtual environments can exacerbate or increase conflict. When coworkers lack context or can't interpret the body language of the person they're communicating with, it's easier to personalize disagreements.
"Seeing someone's expression, mannerisms and gestures is a large part of the human aspect that upholds a team's efforts," said Sandy Jap, Sarah Beth Brown Professor in Marketing. "It really does make a difference."
Jap believes the best way to manage potential issues and conflicts is to share expectations regarding the team and the project up front. Sometimes just answering the simple questions of how often, when and how a virtual team will interact can get the team off on the right foot. "Research shows that not setting real, simple expectations can be the downfall," Jap noted. "People's assumptions about what those expectations can be are particularly faulty."
Gilkey suggested "validating and revalidating and rechecking everything," so that when team members agree to something via WebEx or Zoom, they know that they're all agreeing to the same thing.
Deconstructing conflict
When conflict does arise, Anandhi Bharadwaj, Vice Dean for Faculty and Research; Goizueta Endowed Chair in Electronic Commerce and professor of Information Systems & Operations Management, suggests ascertaining whether the conflict is "task related or personality related. Is it a choice of poor technology or a poor choice of use of that technology?" she said. "You can't just take the same process and have it work in tech-mediated environments."
If the technology isn't set up to build team trust, it can be much harder in such environments to manage team trust, she added. For example, if some team members are physically gathered in a conference room and other individual team members are participating in the meeting via satellite, the satellite-center employees may not see or understand everything happening in the conference room. This can lead to misunderstanding and conflict. "It takes time to work through these issues to know how to use the technologies effectively from a cost perspective and to feel that the work is productive," explained Bharadwaj. "Case studies document that this impacts team quality and performance."
There will also be varying degrees of experience with and competence on these platforms—especially if the employees are from companies that don't normally operate remotely. "You'll need good IT advisors and support so that you can have conversations that give you the full range of data that you need," said Gilkey.
When various groups come together to form a larger virtual team, it's not uncommon for some members of the team to identify more with their subgroup than with the formal group—especially if team members are located in different cities and/or countries. "Sometimes subgroups can work against each other rather than with each other for the good of the team," said Jill Perry-Smith, Goizueta Foundation Term professor of Organization & Management. In such cases, it's important for the team leader to "create a systematic way of building relationships that brings the team together in a psychological way."
The ability to identify potential problems within a team is extremely important, and those who lead virtual teams need to act as "social sensitivity managers," said Perry-Smith. The leader needs to be able to read the people on the team and to identify those people on the team who aren't forthcoming about how they're feeling.
In short, "It's critical to have a process for team members to address problems quickly and preferably one-on-one," said Perry-Smith.
Enhancing global business now and in the future
Colleen Pritchett 02MBA, president of Aerospace, Americas Hexcel Corporation, has managed virtual global teams for years. In addition to adjusting for cultural differences, she's learned how to balance getting the job done and making tough decisions, with "showing genuine care" for members of her team so they could work well together and succeed.
To ensure individual team members get what they need, Pritchett schedules regular one-on-one calls with team members to check in. She does her best to have the same type of discussions they'd have "if we were in the office together," she said. Pritchett asks for input, offers support and listens. "It helped us stay connected. We learned more about one another through each interaction. It built trust," she added.
While the virus and its many disruptions may be temporary, this international remote work experiment is sure to have long-lasting effects, perhaps making telecommuting the new norm for many workers. And despite the learning curve and potential for conflict, remote work ultimately offers the possibility of a more diverse, more satisfied workforce.
As Pritchett explained, in a virtual team, "team members come from different functions and different cultural backgrounds, and that diversity of thought will help the team operate more effectively and better represent the diverse needs of our global customer base and business."