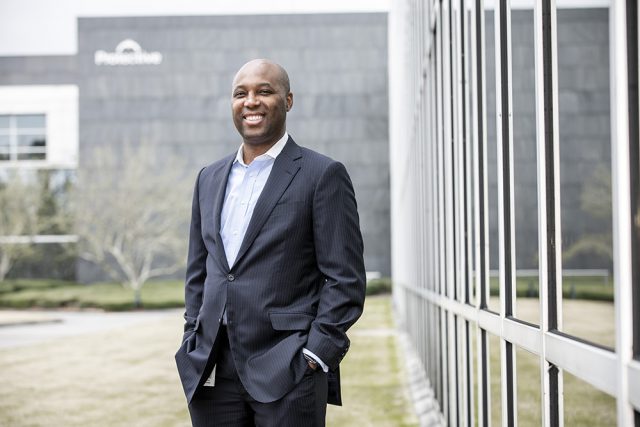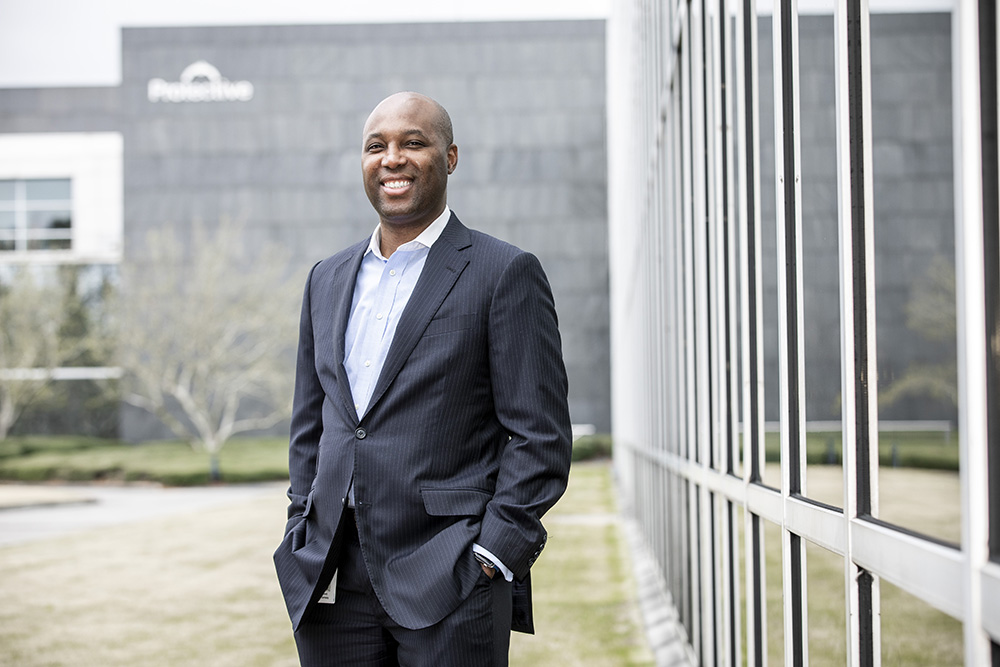 Who do we want to be as a society?
It's a question that fascinates David Germany 13WEMBA and has inspired a lifelong desire to give something back and to play a part in redressing some of the imbalance in society.
"At a time when the U.S. economy had one of the strongest decades of growth, more than 40% of the population is struggling to make $15 per hour. It begs the question: what's fair and what's the right thing to do?"
It's this small sense of disquiet—an imperative to do good while doing well—that undergirds Germany's two-decade career in finance, a career that has seen him progress through a number of leadership positions in banking to that of vice president and assistant treasurer with insurance corporation Protective Life. Throughout his professional life—which includes 17 years at Regions Bank—Germany has been instrumental in financing a breadth of projects in his native Alabama, simultaneously satisfying this quant's need to solve problems through finance while fulfilling the desire to have a positive impact on people's lives.
In 2019 he took on the position of chairman of the board at Birmingham Airport Authority— a decision, he said, that speaks to his belief in the "little city that could."
"Birmingham has good bones. This is a city with strong legacy industries in iron and steel production, and we're at an inflection point," said Germany. "We're building the solid infrastructure and transport systems to drive growth and to wrap some innovation and entrepreneurship around our industries. I want to be a part of that—to use my skills to help build that future. My work with the airport authority is another way of giving back to this community."
Germany's ties to Alabama are also deeply personal. His grandfather worked for U.S. Steel Corporation in Birmingham for more than 35 years. "I'm proud of what my grandfather stood for. His influence has always inspired me to extend that legacy and to make him proud."
Germany also takes inspiration for the future from his four-year-old son. "It's my ambition to build the kind of legacy within my own career that my son can be proud of too."
A good deal of Germany's success, he said, is keeping an "open mind" and giving free rein to his instinct for continuous learning and development—that same instinct that brought him to Goizueta to pursue his MBA in 2011.
"I still use all that I learned at Goizueta, from understanding our economy to knowing what it takes to create long-term value and competitive advantage. During my time there, I built a lifelong network. And I experienced a broadening and strengthening of perspective that will last across the entirety of my career." — Áine Doris