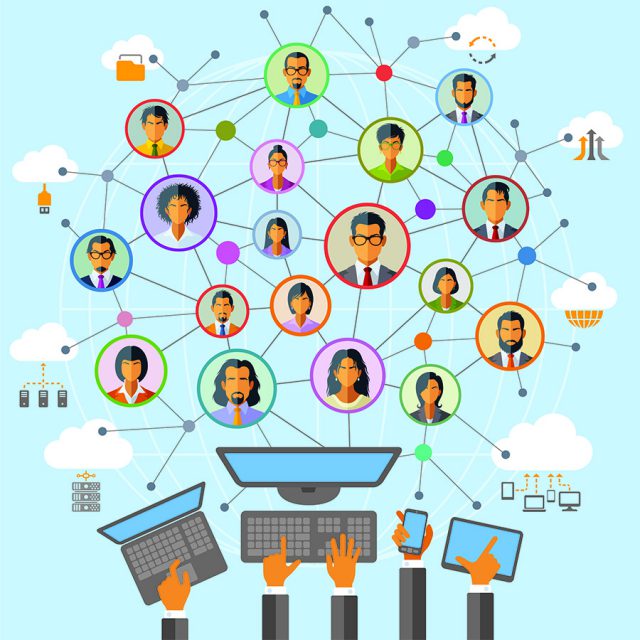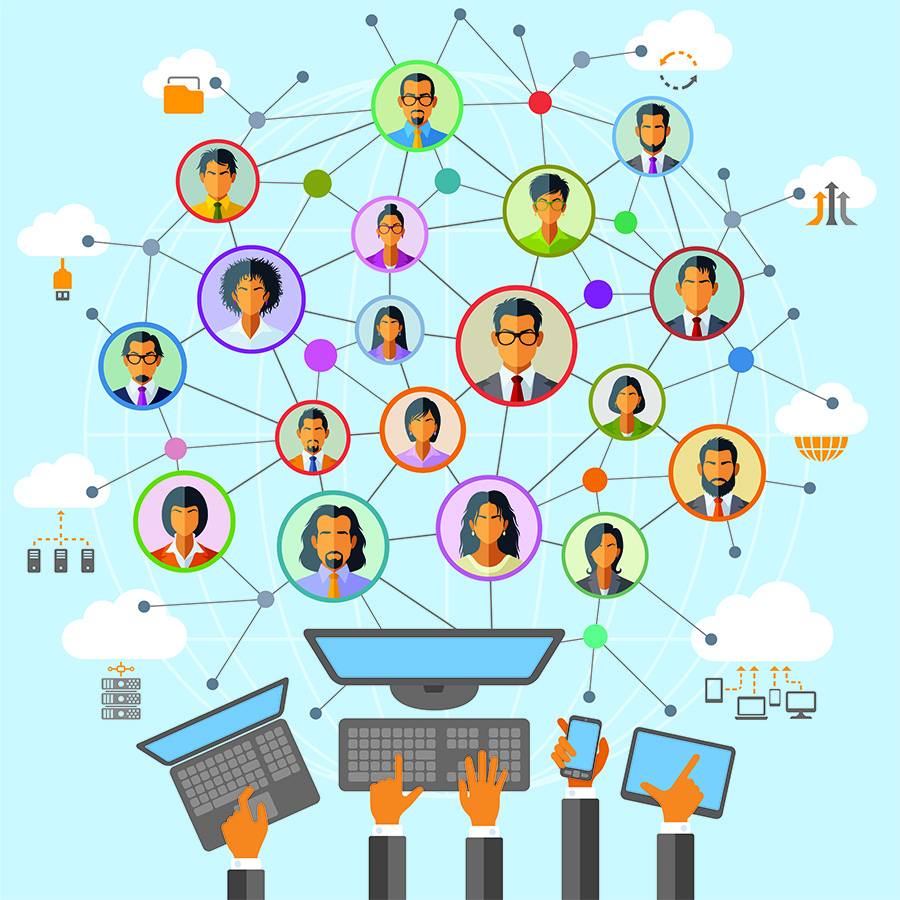 In February 2020, as cases of coronavirus began appearing outside of China, corporate human resource departments scrambled to come up with policies to deal with the fallout from the virus. Policies that included banning non-essential travel. Twitter's chief human resources officer, Jennifer Christie, mandated that its staff in three Asian countries work remotely, writing in a blog post that the company was "strongly encouraging" the remainder of its 5,000 global employees to work from home due to the virus. Christie went on to write, "While this is a big change for us, we have already been moving towards a more distributed workforce that's increasingly remote."
The reason companies such as Twitter are moving to distributed workforces isn't to combat future viral outbreaks. It's because top talent doesn't always live within commuting distance of a company's headquarters. And even when the majority of a company's workforce is tethered to a physical office, most of them don't want to be there every day. According to "The Remote Work Report," published by Zapier.com in November 2019, "95 percent of U.S. knowledge workers want to work remotely and 74 percent would be willing to quit a job to do so." And nearly 60 percent of knowledge workers (those employees whose main capital is information and the flow of information) say that working remotely is "one of the perks they'd most prefer to be offered" by an employer—ranking well above extras like daily free lunch or unlimited vacation time.
That said, companies wouldn't be able to embrace remote workers without recent innovations in technology that make a remote workforce efficient and effective. From fast and consistent connectivity to improvements in webinar applications such as WebEx and Zoom, the quality of virtual communications has created a viable alternative to travel and led to changes in organizational practices and processes. This, in turn, has led to an increase in virtual employment structures, including the ability to create well-functioning virtual teams of "distributed expertise" that aren't co-located, explained Anandhi Bharadwaj, vice dean for faculty and research, Goizueta Endowed Chair in Electronic Commerce and professor of information systems & operations management.
But integrating a remote workforce is not without challenges. The move from physically co-located environments to virtual environments can exacerbate or increase conflict. That's because it's easier to personalize disagreements when coworkers lack context or can't interpret the body language of the person they're communicating with. "Seeing someone's expression, mannerisms and gestures is a large part of the human aspect that upholds a team's efforts," said Sandy Jap, Sarah Beth Brown Professor in Marketing. "It really does make a difference."
Jap believes the best way to manage potential issues and conflicts is to share expectations regarding the team and the project up front. Sometimes just answering the simple questions of how often, when and how a virtual team will interact can get the team off on the right foot. "Research shows that not setting real, simple expectations can be the downfall," Jap noted. "People's assumptions about what those expectations can be are particularly faulty."
Deconstructing conflict
When conflict does arise, Bharadwaj suggests ascertaining whether the conflict is "task related or personality related. Is it a poor choice of technology or a poor use of that technology?" she said. "You can't just take the same process and have it work in tech-mediated environments." If the technology isn't set up to build team trust, it can be much harder to manage team trust, she added. For example, if some team members are physically gathered in a conference room in one place and other individual team members are participating in the meeting via satellite, the satellite-center employees may not see or understand everything that's going on in the conference room. This can lead to misunderstanding and conflict. "It takes time to work through these issues to know how to use the technologies effectively from a cost perspective and to feel that the work is productive," explained Bharadwaj. "Case studies document that this impacts team quality and performance."
When various groups come together to form a larger virtual team, it's not uncommon for some members of the team to identify more with their subgroup than with the formal group—especially if team members are located in different cities and/or countries. "Sometimes subgroups can work against each other rather than with each other for the good of the team," said Jill Perry-Smith, Goizueta Foundation Term Professor of Organization & Management. In such cases, it's important for the team leader to "create a systematic way of building relationships that brings the team together in a psychological way."
The ability to identify potential problems within a team is extremely important, and those who lead virtual teams need to act as "social sensitivity managers," said Perry-Smith. Can the team leader read the people on the team? Can he or she identify those people on the team who aren't forthcoming about how they're feeling? When the potential for subgroups to sabotage the formal group exists, Perry-Smith finds it helpful to create space for team members to interact face-to-face and/or have team members from different subgroups work together to solve a particular issue.
It's also important to have a process for handling conflicts when they do arise. "At what point do we accelerate to another level or have people from outside the team get pulled into this?" asked Jap. Perry-Smith suggested establishing something akin to the
"elephant in the room" process at Kayak.com. At the travel website's Massachusetts headquarters, there is a dedicated conference room (outfitted with a large, stuffed animal elephant) where employees go to discuss disagreements and work through conflict. "It's critical to have a process for team members to address problems quickly and preferably one-on-one," said Perry-Smith. A process that encourages them "to deal with the elephant in the room," she added.
Enhancing global business
One of the most difficult things Colleen Pritchett 02MBA, president of Aerospace, Americas Hexcel Corporation, has dealt with in her 20-plus year career is turning around a business in financial crisis. Pritchett did so with the help of a virtual team. The experience made her realize how important it is "to assess the situation quickly, formulate and communicate a compelling vision and strategy to move forward and have the courage to make tough decisions quickly"—all while, she explained, "showing genuine care" for members of her team so they could work well together and succeed.
To ensure individual team members were getting what they needed, Pritchett scheduled regular one-on-one calls with team members to check in. She did her best to have the same type of discussions they'd have "if we were in the office together," she said. Pritchett invited input, asked whether they needed support and listened. "It helped us stay connected. We learned more about one another through each interaction. It built trust," she added.
Pritchett, who continues to lead a number of virtual teams, finds it useful to make sure there is "a clear agenda" regarding the information to be discussed prior to virtual meetings or calls so that the team can "review and absorb it—especially when English is not someone's first language," she said. "Team members come from different functions and different cultural backgrounds, and that diversity of thought will help the team operate more effectively and better represent the diverse needs of our global customer base and business. This open environment and discussion will help show respect for one another and help the team operate more effectively as a virtual team."
Regardless of whether companies are ready to shift their knowledge-based workforces to virtual team structures, a global pandemic can force them to consider it as a viable alternative. "Meeting face-to-face doesn't necessarily mean a more productive meeting," Bharadwaj reminded. Technology gives virtual team members "more opportunities to bring more" to meetings, she said. "It's all a question of what you're trying to accomplish and how best to accomplish it."