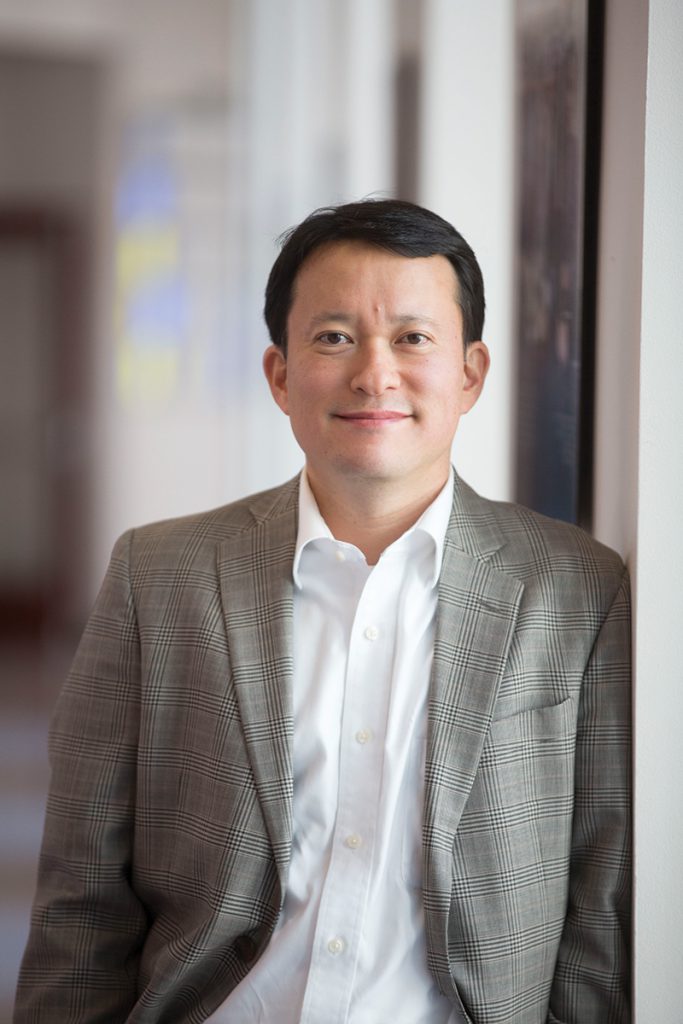 On the last day of classes, John Kim 05MBA, senior lecturer in organization & management, breaks from the strategy basics he normally teaches to help students focus on their future.
"For me, strategy frameworks are not just for businesses (or someone else). They can help us think through our own careers and lives," Kim said. "Sometimes, education can feel like a straight line, but let's all agree that life is a bunch of S curves where there is no syllabus."
Strategy and operations have been his career focus for the past two decades. The Goizueta alum worked with Deloitte Consulting and Philips Healthcare for 12 years before returning to his alma mater in 2017 to teach. For the last three years, as full-time faculty, he has been teaching strategy, consulting and healthcare strategy across the BBA, MBA and Executive Education programs.
"What I tell people is that I get paid to learn, teach and hang out with smart, curious and ambitious people," he said. "It's a bit of a luxury. I see myself as a curiosity coach. For me, if students leave the semester more curious, more open-minded and more empowered to ask good questions, I feel I've done my job."
As a big believer in lifelong learning, Kim started a blog in 2012. The Consultant's Mind showcases hundreds of posts about consulting tips and tricks, working around real-world scenarios and much more.
Recently, Kim launched a new blog, Strategy Happy Hour, where he invites previous students to connect, write and dive deeper into everyday problems. "This year, by the end of Q1, all strategic plans went out the window. It's a fascinating time to think about, discuss and hopefully improve business," Kim said.
"Graduating from school, you learn one-third of what you need. The other two-thirds, you're going to learn through experience," he said. "It's my strong belief that intellectual curiosity is fuel for your career. Strategy Happy Hour is a community where people can geek out and write about interesting business stuff as if they were a student again."