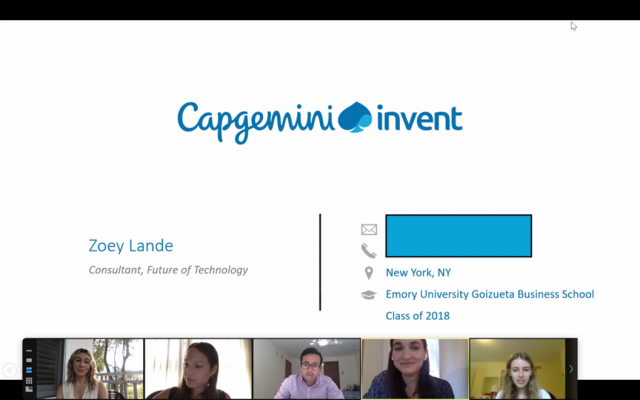 The BBA Career Management Center has been hard at work helping students navigate the virtual career space since Emory moved to online learning due to the pandemic. Through virtual internships, career treks, and alumni involvement, Jane Hershman, assistant dean and executive director, and her team worked hard over the summer to create opportunities for students.
One avenue the team took advantage of was to partner with Lynne Segall, associate dean of Goizueta IMPACT, to offer an applied consulting experience senior seminar course to 31 BBA students.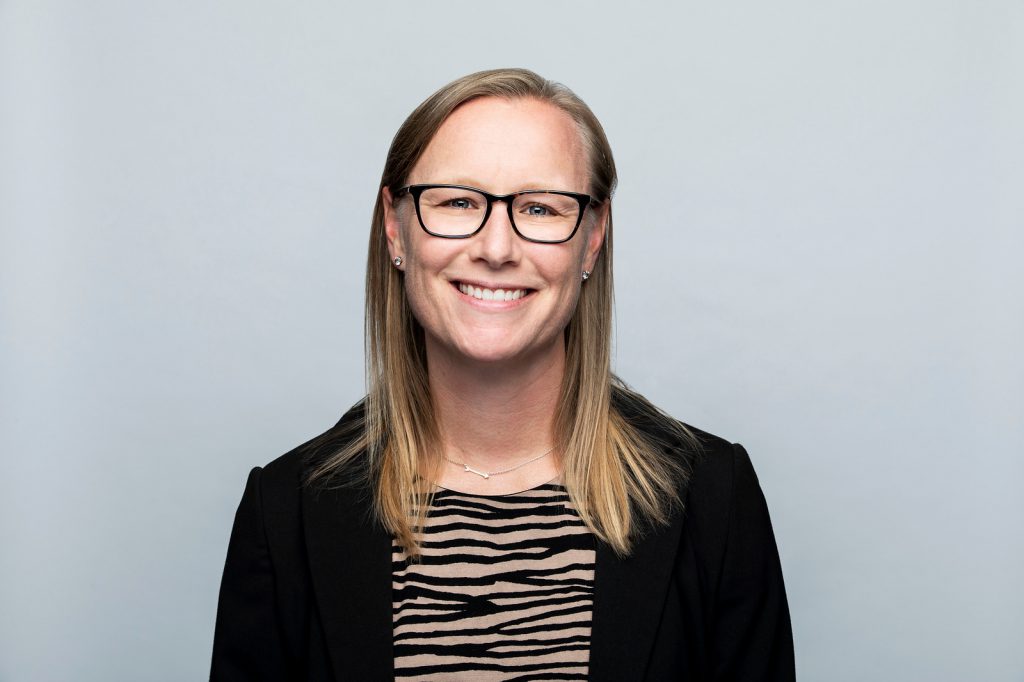 "Those students had the opportunity to consult with a nonprofit client and gain some real experience to put on their resume, as well as earn a senior seminar credit towards graduation," Hershman said.
The BBA CMC also continued to offer appointments through the summer, with two hundred-plus students taking advantage.
"My team put a lot of thought, effort, and attention into what can be done this summer from a personal and professional development perspective as opposed to only focusing on searching for an internship," Hershman said. "We reframed our conversations around how to help students think about all the different ways that they could grow."
Virtual internship impact
Their efforts paid off as students like Chike Onyia 21BBA completed virtual internships. Onyia completed a virtual internship with Citi.
Citi provided several extracurricular opportunities by assigning all interns to different groups spanning across various departments. Students were tasked each week with creative challenges that could be completed virtually.
"Through these projects, I made a lot of connections with my fellow interns and even more importantly, made friendships that will last for a very long time," Onyia said. "Citi used a variety of different routes to make our experience as memorable as possible given the atypical virtual environment we found ourselves in."
Additionally, the company hosted several virtual events such as magic shows and watching Hamilton live on Broadway.
"The culture was incredible, and everyone was so willing to help me and educate me about what their specific jobs were," Onyia said. "By the end of the internship, I was not only able to figure out where I wanted to position myself in the firm, but I also gained a lot of really good connections along the way. Citi was prepared to go across the full spectrum to make us feel like we did not miss out by having a virtual internship."
Trekking virtually along
Students had the opportunity to participate in virtual career treks, often a week-long, high-touch experience where students get to visit and meet with a variety of companies and alumni in a particular industry.
This year, Sarah Leist, director of employer relations, led the charge in helping the BBA CMC "figure out how to make the treks virtual by engaging with our companies," Hershman said. "Sarah talked them through what our students were seeking to learn and gain and made those treks more interactive."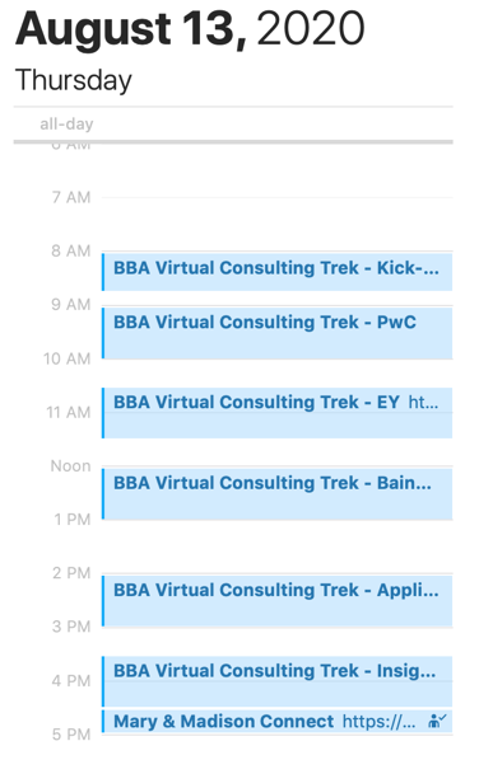 One benefactor, Madison Cherry 21BBA, attended the Rotational Program Trek and Consulting Trek, the latter included virtual meetings over two-days with Bain & Company, Capgemini, Deloitte, EY, Insight Sourcing Group, Applied Value Group, and FTI Consulting. Each company started with an information session and then moved to breakout rooms where students had the opportunity to speak and engage with alumni who worked at those firms.
"The breakout rooms made the trek much more personal," Cherry said. "Most company sessions had enough alumni to meet with five to ten students. These small groups made everyone feel more comfortable to ask questions and participate."
After attending the treks, Cherry felt better equipped to navigate the full-time recruiting opportunities in a virtual world.
"The thought of landing a job in the wake of a national pandemic seemed daunting at the beginning of the summer," Cherry said. "However, the treks provided me with a lot of confidence. I realized companies planned to recruit, and alumni were more than willing to help students."
Engaging alumni virtually
One silver lining of the virtual learning environment, according to Hershman, is the ability for students to interact with alumni all over the world.
"We're able to engage alumni that we never would have asked because of geographic constraints previously, so we're able to have folks from all over the country and all over the world from different companies interact with our students virtually," Hershman said. "We're able to involve more alumni in ways that we haven't before."
One such alum is Yasmeen Johnson 19BBA who works at PwC in Chicago. She participated in the BBA CMC Alumni Panel and Networking Night where recent graduates shared their experience in consulting. Panelists were able to answer questions from students and join breakout rooms to have small group discussions.
"It is really great to see how involved and engaged students are during these virtual experiences that were previously in-person," Johnson said. "I think this also shows how 'change-agile' this generation is, which will lend very well to working in the corporate world."
She also participated in the strategy & management consulting career panel for pre-BBA and newly admitted BBA students, where panelists focused on answering questions about the area of study and how it applies to the work being done post-graduation.
"I cannot stress enough how important it was for me to interact with alumni and other professionals during my recruiting process," Johnson said. "It is extremely valuable for students to interact with other alumni to build relationships, learn more about a firm/company from an alumni perspective and cultivate an Emory community outside of the 'walls' of the business school. I encourage all alumni to stay connected and get involved."
The work and support continue
In addition to offering networking and virtual skill-building programming, Goizueta's BBA CMC also redesigned its professional development course by making it more accessible for students in different time zones, incorporated more asynchronous content, and created interactive learning activities for the live class sessions.
"The class has been intentionally designed in such a way to prepare students for their internship search this semester, for their full-time search next year and for subsequent searches that go well beyond," Hershman said. "It's not just about getting a job right now, it's about building the skills and teaching them how to fish, so to speak, so they can be successful in the future."
Hershman said the BBA CMC's goal is to help create a community and an environment where students can find success, pandemic or no pandemic.
"Goizueta students are incredibly resilient. One of the things that I've really appreciated about our engagement and interactions with them is that all of our students understand that this is something bigger than them and us," Hershman said. "Our students have been really eager to engage virtually, and in some ways, some of our programming is better than it was because we're able to engage new and different elements."