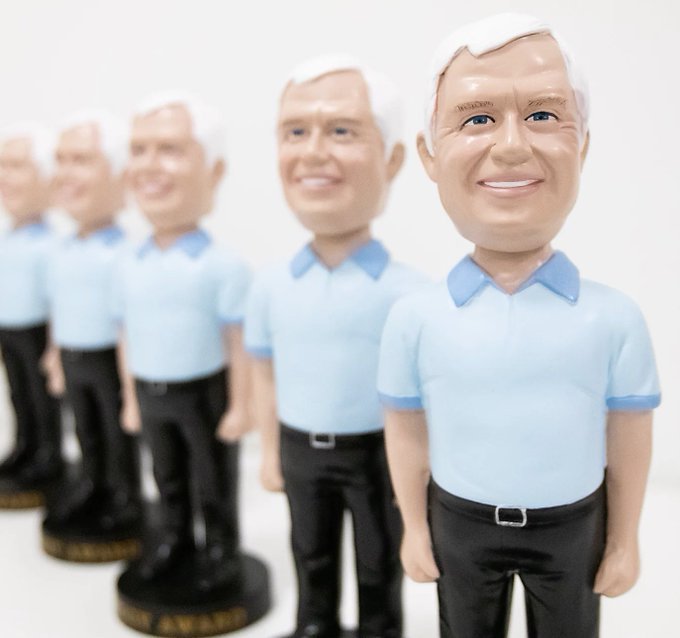 To cap off a year that would make any investor's head spin, notable angel investors in Atlanta recently received the bobblehead trophies known as the 2020 Siggie Awards—honoring the career and spirit of Sig Mosley 68BBA, the history-making headliner of angel investment in Atlanta.
The Siggies, hosted by Emory University's Goizueta Business School, recognize early-stage investors whose funds give life to Atlanta's entrepreneurs looking to launch their startups and help them grow. Peer investors and startup founders nominated 25 investors for this year's awards, and the 10-member Siggie Committee—all from industries—determined the four award winners.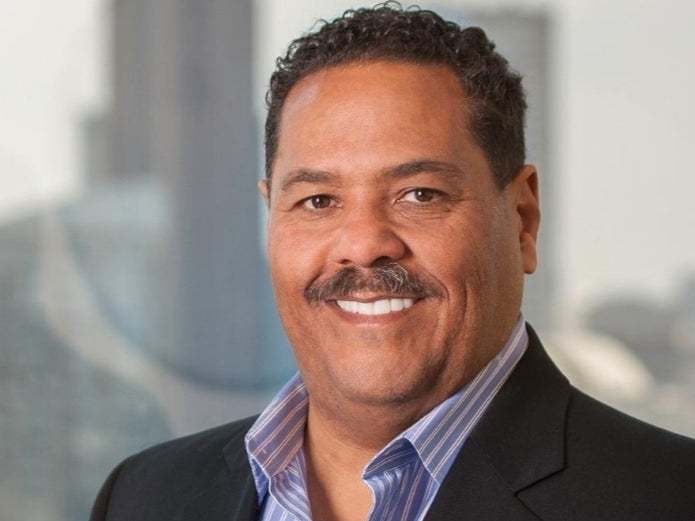 Mike Ross won the Investor's Choice Siggie Award, which recognizes an early-stage investor who embodies the spirit and vision of Mosley. Ross is an angel investor and president at MHR International, a management consulting firm focused on construction, strategic business, and diversity and inclusion initiatives. A Morehouse alumnus, Ross has served on the board of the Georgia Technology Authority and contributes to The Gathering Spot and other institutions that help diverse entrepreneurs. He has invested in or advised tech companies such as EnrichHer, Axis Replay, Mayavana, and Partpic.
"I am deeply honored and humbled to receive an award named after Sig Mosley, the godfather of angel investing," Ross told Atlanta Inno. "I am also moved by what I have seen him do in the community of diverse entrepreneurs." He praised Mosley's efforts with the Russell Center for Innovation and Entrepreneurship, Zane Ventures, and Axis Replay.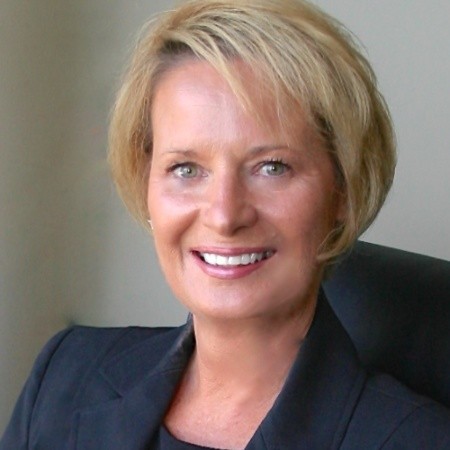 Bernice "Bernie" Dixon won the Founder's Favorite Siggie Award, which goes to an early-stage investor with a deep commitment to and close working relationship with founders to help launch, fund, and scale their ventures. Dixon is founder and CEO of Launchpad2X, a membership group for women-led companies that supplies education, advising, and networking. She is also chairman emeritus of Atlanta Technology Angels and founder and CEO of Advising Angels, an investment advisory firm focused on growing women-led businesses. 
"Although I am humbled by this recognition, the real winner here is Atlanta," Dixon said. "With investors fueling the success of so many entrepreneurs including women and minorities, the economic impact is striking. It is particularly gratifying to me to witness the success of the women-led companies of Launchpad2X."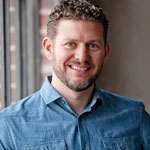 Michael Cohn 05MBA won the Horizon Award, which recognizes a rising early-stage investor who will help lead the way to build and support the Atlanta ecosystem in the years ahead. Cohn is managing partner at Overline VC and was managing director of Techstars Atlanta Accelerator. The Siggie Award prompted memories of 2008, when Cohn pitched Mosley on his startup, Cloud Sherpas. He got rejected.
"But as any great seller will tell you, a 'no' is only the first step on the way to 'yes,'" Cohn said. "I'm super proud and humbled that in the years that have passed, Sig said 'yes' and has been supportive of me and Overline as [we] aim to change the narrative around institutional seed-stage funding in the Southeast."
Cloud Sherpas, by the way, did become a successful venture that was acquired by Accenture in 2015 for an undisclosed amount but estimates range at $350-$400 million.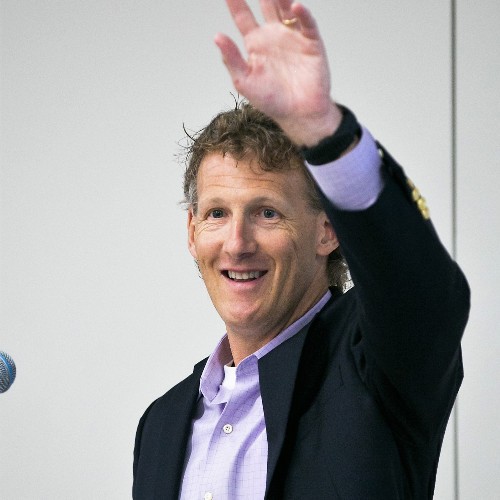 Mark Crosswell of the Community Foundation for Greater Atlanta received the Conscious Capital Award, which recognizes an investor funding enterprise committed to social good. Crosswell is the foundation's managing director of social impact and leads the GoATL Fund, providing investments to companies addressing pressing community challenges. He accepted the award on behalf of his team.
"We are truly honored that the GoATL Fund, the region's first place-based impact investment fund, has been recognized with this Siggie Award for Conscience Capital, right alongside so many of Atlanta's other successful angel investors," Crosswell said.
This year's virtual Siggie Awards was supported by sponsors including Brady Ware & Company, Bennett Thrasher, Carlton Fields, Goizueta Business School, and Nelson Mullins.
The event benefited local nonprofit re:imagine ATL, an education and workforce development organization for the creative media industry.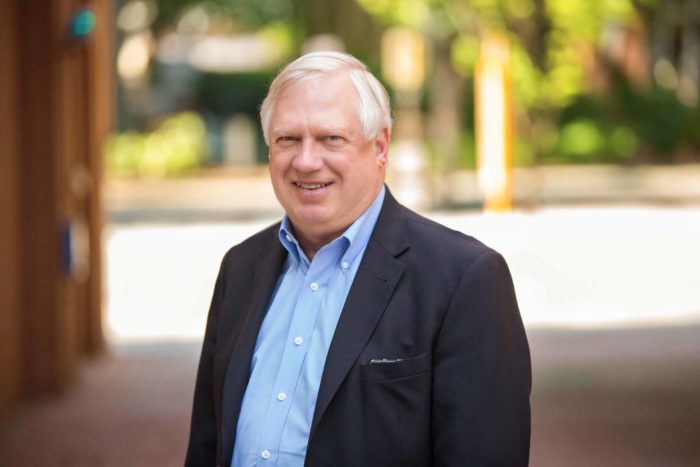 "The enthusiasm for metro Atlanta's entrepreneurial ecosystem was still greatly present," Mosley noted of the online format for the 2020 awards. "I continue to be honored and humbled by the naming of the Siggies, and I'm incredibly proud of what we in the investment and startup communities have collectively achieved."
Since 1990, Mosley has invested in 145 startups with 105 liquidity events. He holds the record for the largest venture deal in the Southeast with the $5.7 billion acquisition of Tradex by Ariba.
The Siggie Awards were produced by the Goizueta Business School team that includes Robert Kazanjian, academic director, the Roberto C. Goizueta Center for Entrepreneurship and Innovation; Amelia Schaffner, director of entrepreneurship and innovation, entrepreneurship fellow W. Alan Quigley 21MBA, and Denys Lu, Director, IT Operations
"Over the last few years, as part of Goizueta's strategy, we have been consistently growing our entrepreneurship and investing initiatives into a complex portfolio to serve the venture aspirations of our community, from students to alumni," said Robert Kazanjian, Asa Griggs Candler Professor of Organization & Management and academic director of the Roberto C. Goizueta Center for Entrepreneurship and Innovation. "The Siggie Awards complement the building of a network of investors across the entire Southeast, which starts with programs like the RAISE Forum and fits the growing number of startups we're helping to fund."