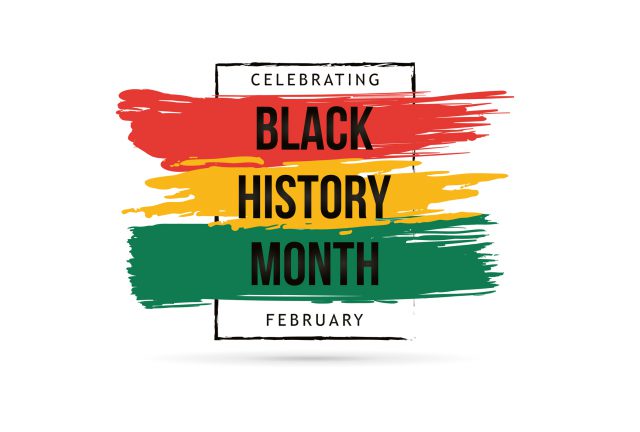 In the coming weeks to honor Black history month, Emory University will host a series of meaningful events to encourage open dialogue with the community. The line-up of panel discussions includes scholars, activists and entrepreneurs. A full list of featured events for the month can be found here.
Senior Associate Dean for Strategic Initiatives Jill Perry-Smith noted that the following upcoming events have special connection with Goizueta and our soon to be launched Roberto C Goizueta Business & Society Institute and Center for Entrepreneurship & Innovation.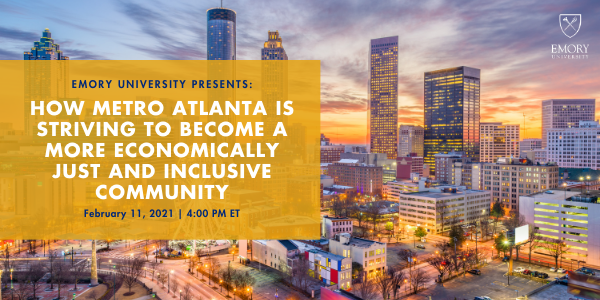 February 11 at 4 PM: "How Atlanta is Striving to Become an Economically Just and Inclusive Community"
This panel discussion explores how metro Atlanta is striving to become a more economically just and inclusive community. Moderated by Alan Anderson, Emory's assistant vice president for university partnerships, featured panelists are Stacey Key, president and CEO, Georgia Minority Supplier Development Council, Leona Barr-Davenport, president and CEO, Atlanta Business League, and Donna M. Ennis, C.P.F. project director/operator representative SE MBDA Inner City Innovation Hub Atlanta MBDA Business & Advanced Manufacturing Centers Georgia Tech Enterprise Innovation Institute.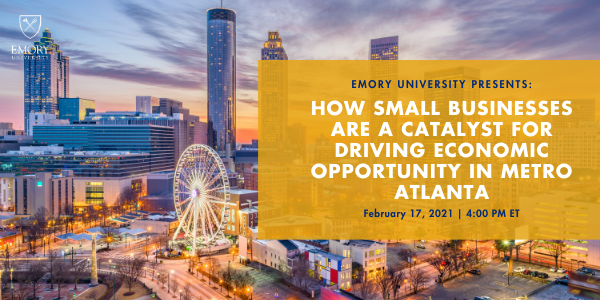 February 17 at 4 PM: "How Small Businesses Drive Economic Opportunity in Metro Atlanta"
This program will address the importance of investing in entrepreneurs of color in Atlanta. Moderated by Emory's Janeria Easley, assistant professor of African American studies, featured guests include Jay Bailey, president and CEO, Russell Center for Innovation and Entrepreneurship, Ryan Wilson, co-founder and CEO, The Gathering Spot, and Joey Womack, founder and CEO, Goodie Nation.
February 22 at 4 PM: "Faculty Showcase: Featuring Jericho Brown and Emory University's new faculty"
Join the Office of the Provost in celebrating Black History Month through the extraordinary research, creativity, and diversity of Emory's faculty. Featuring Goizueta's Andrea Dittman, assistant professor of organization and management. Dittman will share insight into her research on social-class contexts in which people grow up shape their obstacles and strengths in professional workplaces.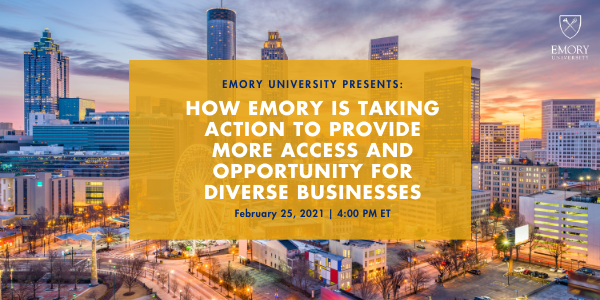 February 25 at 4 PM: "How Emory Takes Action to Provide Access and Opportunity for Diverse Business"
This program will focus on business diversity efforts underway at Emory that are creating further access and opportunities for businesses in metro Atlanta and the region.  Moderated by Emory University's Randy Brown, manager, Supplier Diversity Program. The Emory University panelists include Goizueta Business School's Erin Igleheart, program director for Start:ME at the Business & Society Institute, Kevin Nash, chief procurement officer, Emory University, and Dr. Candy Tate, assistant director for Emory College Center for Creativity & Arts.
Join the discussion: Goizueta Business School is a leader among business schools as a place for thriving and growth for every person without exception. We attract, develop, and engage the best talent and equip members of our community and our partners to be principled leaders in a diverse society. Learn more about Goizueta's ongoing commitment to shape the future of business through meaningful action in Diversity, Equity, and Inclusion.