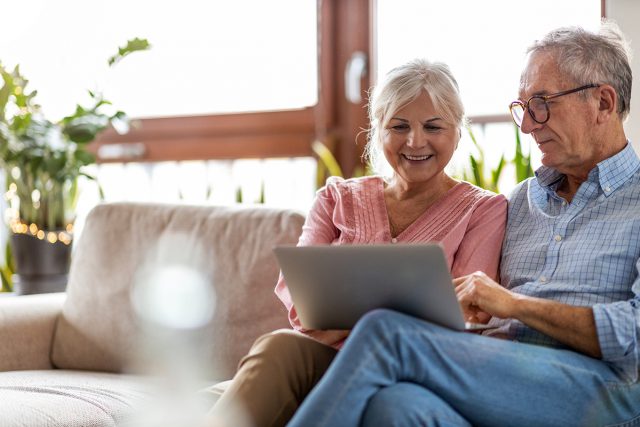 With more than 25 years of experience in the information technology sector, Kenneth Poinsette 03EMBA knows firsthand the ins and outs of managing an organization's technology needs on a major scale.
From the hallowed halls of the United States Military Academy at West Point and with two higher degrees in business and information systems management, Poinsette's career has led to leadership roles at multiple Fortune 500 companies. Through the implementation of newer, better technologies at these businesses, he's repeatedly tightened budgets, increased productivity, and ensured data security. Now, he's applying those skills and military precision to his new role as chief information officer for Lifespace Communities.


Based in Des Moines, Iowa, Lifespace is a nonprofit company that owns and operates 15 retirement communities in eight states. With more than 5,000 residents and nearly 4,000 employees, the company's technology uses are vast and ever-changing, but Poinsette is excited about this new challenge. "I see my role as an opportunity," he says. "A key aspect of my job is the review, assessment, recommendation, and implementation of the appropriate technology to enhance the lives of residents or sustain and improve community operations. Software solutions and hardware assets are replaced as needed in this ongoing process."
Managing Information and Tech Education for an Aging Population
Retirement communities are on the rise, and they will be for the foreseeable future. Since 1950, the percentage of the U.S. population over age 65 has more than doubled, from eight percent to nearly 17 percent in 2020, and projections place that number at 22 percent by 2050, according to Statista.
Among these older individuals, tech savviness varies widely, and part of Poinsette's job involves a technology council in which his team members work with residents to learn how to use new devices, apps, and software. Once a few residents catch on, understanding spreads. "Often in the communities with high interest in technology, I see peers assisting and teaching each other," says Poinsette.
With the recent pandemic, Poinsette and his team leaned heavily on technology like everyone else. "The Lifespace team members and I are avid Zoom users today," he says. "We have embraced technology to continue to operate as this health crisis persists."
As Lifespace continues to ride out the lasting effects of the pandemic, they can be confident their technology needs are in Poinsette's eminently capable hands. "We are eager to welcome Ken to the Lifespace team," said Jesse Jantzen, president and CEO of Lifespace Communities. "His expertise across all areas of technical operations in large complex organizations show us a range and versatility that will fit well with Lifespace."
As we rethink the way business is being done, Information Systems & Operations Management is integral to growth and efficiency in firms, markets, and society. Learn more about Goizueta's emphasis on theory-building, analytical and computational modeling, empirical work, and experimental approaches to understand, explain, and shape the way businesses can and should function within society.