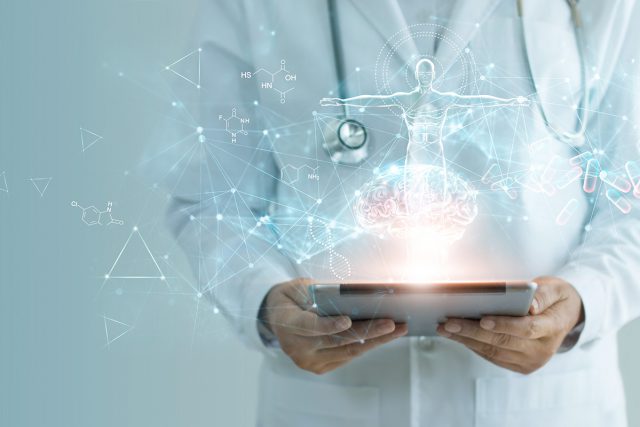 NeLL is a suite of apps for teaching and practicing nursing data science, including more than a trillion anonymized healthcare data points. Goizueta Business School MBA students partnered with Emory School of Nursing to help develop NeLL's go-to-market strategy for a Spring 2021 launch. Their collaboration is now enabling nurse-led solutions to some of healthcare's greatest challenges.
In fall 2019, Kamile Lister 21EvMBA entered the Evening MBA program at Goizueta Business School and made a calculated decision that would transform her future plans and the way nurses care for patients. Lister's crossroads toward consultancy came in the IMPACT class, which requires all MBA students to solve real-life problems for businesses that have requested consulting assistance.
Some of Lister's classmates chose to work on an issue with a big corporation in metro Atlanta, but Lister was intrigued by a new innovative data science initiative at the number two graduate nursing school in the U.S., Emory's School of Nursing.
NeLL, which stands for Nursing electronic Learning Library, is a suite of apps for teaching, learning, and practicing nursing data science. NeLL is linked to more than a trillion anonymized healthcare data points. In pilots, Emory nursing students could quickly see NeLL's ability to reveal whether trends they were witnessing at the bedside, with their patients, were evident in a broad spectrum of patient data; these insights are now propelling system-level, nurse-led solutions to healthcare challenges.
"NeLL addresses several academic and practice needs," says Linda McCauley, PhD, RN, FAAN, FRCN, dean of Emory School of Nursing. "For one, nurses are generating huge stores of data that hold the clues to factors associated with better outcomes in health. However, much of that data—which nurses spend inordinate hours charting and logging—goes overlooked and remains unused."
"On top of that," she continues, "there are widespread barriers to nurses gaining the technical skills they need to tap into these large datasets and answer questions directly relevant to care. Because NeLL includes nursing-sensitive data (among other types)—and because it includes teaching apps—it solves for analytics issues that have existed in nursing for decades."
With so much potential in the tool, Emory School of Nursing needed a go-to market strategy to expand its reach to new markets. They turned to the Lister and the IMPACT team at Goizueta Business School – and the rest is history.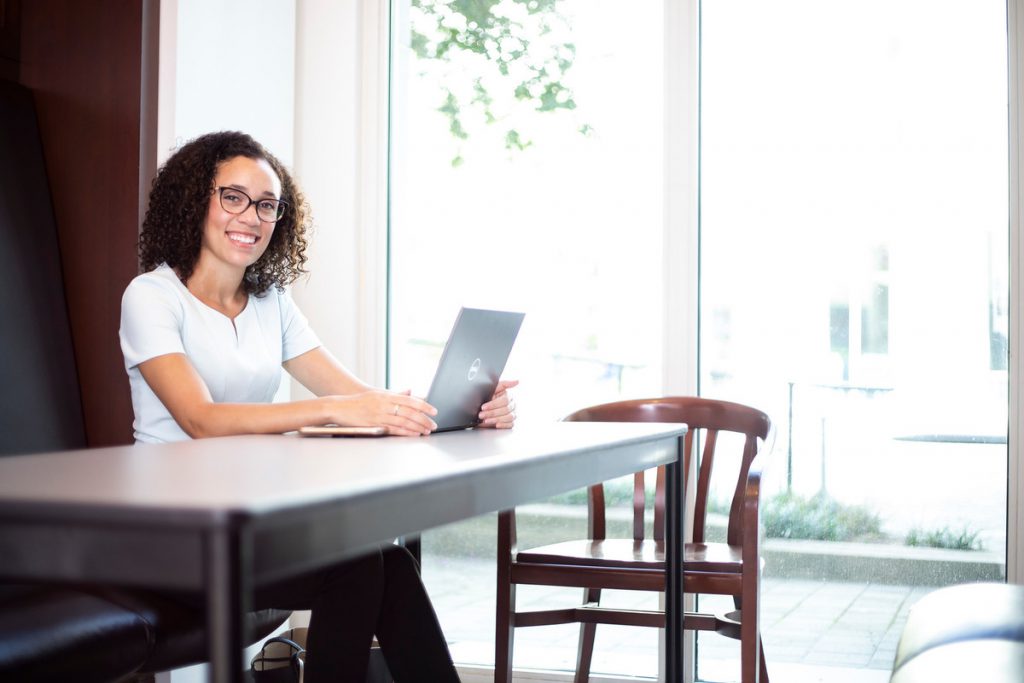 Data Informs Decision Making
"Any precise and lasting change in healthcare needs to start with data," said Rose Hayes, the nursing school's director of engagement. "Because of the incredible scope and quality of NeLL's data—and its ease-of-use—we knew NeLL would resonate with many markets. But we had to find the right market: One that would uphold our mission and keep nurses and patients at the center of focus."
"We approached the IMPACT program," continued Hayes, "to build this long-term vision, informed not just by strong values, but also the latest best practices in business, analytics, and informatics. That's what they delivered—and it has been a phenomenal, mutually beneficial partnership ever since."
So how does NeLL put data to work? Nurses observe and assess patients all the time; and they use their intuition and clinical knowledge to consider whether a patient's current state could be linked to broader patterns of illness and care. They make notes in patient charts, fill out assessments, complete reports related to national quality indicators, and more. NeLL scientists have cleaned and organized vast stores of nursing-sensitive data (and many other types of data) to make them instantly searchable and downloadable.
NeLL offers more than data alone. It contains teaching and learning apps to ensure schools can prepare the next generation of nurse leaders—and that nurses at the bedside can become digitally enabled for the 21st Century. The data repository is constantly growing. With this level of access, nurses can use NeLL to design intervention studies, processes, products, and businesses. A NeLL tagline: "Every nurse can be a changemaker. They just need the right data."
"With access to this database, we can make observations and research that can potentially save lives," said Emily G. Newell 18Ox 20N, whose honors research used NeLL to calculate savings when a nurse monitors the anesthesia level in heart patients who have had transcatheter aortic value replacement surgery. Newell was among 10 Emory nursing students, from undergraduate to doctoral levels, who piloted NeLL. They uncovered insights such as racial disparities in opioids administered to breast cancer patients.
"NeLL can be used to explore factors contributing to health disparities as well," said Hayes. "Because it contains rich demographic data from across the spectrum of care, that information can be cross-referenced with health outcomes and other data points to better understand inequities—and enable data-driven approaches to address them."
The Impact of Goizueta IMPACT
IMPACT empowers Lister and every MBA student to be more ready to succeed in business and provides value to local businesses and nonprofits. The program started three decades ago as a student club for marketing projects. Goizueta Business School is one of only six schools in the nation that includes such experiential learning opportunities as a graduation requirement for MBA program students.
"Our secret sauce is execution—the way we do it," said Associate Dean Lynne Segall 99MBA, who directs IMPACT. "We invest in project-based learning and we are proud of the ecosystem we have created to ensure that our students deliver high impact work.
IMPACT program director Kore Breault determines which projects the MBA students will consider. "NeLL was a unique business issue tucked into the School of Nursing, she said. "There was no clear solution so it provided the students a great opportunity to learn about another school at Emory while wrestling with a real-time issue."
The nursing school needed to monetize NeLL as a teaching, learning, and research tool, and to make it self-sustaining. It needed to follow Emory's legal and ethical guidelines, especially involving patient privacy. The NeLL team asked IMPACT students to analyze, evaluate and rank funding options and assess their return on investment. The eight IMPACT student teams also would identify and assess possible end users and partnerships for NeLL.
Alok Gupta 09MBA, the faculty advisor, assigned Lister to one of those teams. With assistance from the business school's librarians and alumni, the teams analyzed NeLL's stakeholders and main obstacles to market. They came up with possible solutions that were presented with advantages and drawbacks.
"We had to look into education, nursing, and hospital programs to see where this database would have the most sustainable value," Lister said. Some of Lister's classmates had consulting experience, but not in higher education or health care. NeLL impacted them, too.
"We had to follow the paths and identify any concerns, risks, or legal considerations, and represent our findings in a nutshell to the nursing school."
Hannah Courtney 21MBA had consulted in the energy and utilities sectors, with data and artificial intelligence; IMPACT gave her a rehearsal space for testing new tools for new clients. Through NeLL, she learned about health care informatics and the Six Thinking Hats, a strategy to diversify her mental approach to problem solving. She was ecstatic to hear about NeLL's rollout.
"IMPACT was a resounding, positive experience," she said. "Now more than ever, with COVID-19 healthcare and different patient outcomes, NeLL gives nurses the ability to unlock a lot of knowledge."
Classmate Reena Patel 20MBA said NeLL demonstrated how private educational institutions like Emory operate without Sarbanes-Oxley regulations for corporate disclosures and accountability.
"I learned how to deal with ambiguity in complex situations," said Patel, a CPA with corporate consulting experience who now works at Amazon. "I expected to learn mechanisms for both personal and professional life—structured problem solving, complex situational communication tactics, critical assessments and analysis, and advocating for a company as an independent consultant. This IMPACT class exceeded my expectations."
Lister's confidence grew as she met her teammates, who worked at Porsche, The Coca-Cola Company, Centers for Disease Control and Prevention, and in real estate. "Those are huge names, and I am in higher education," she said. "I knew consulting was where the best of the best went, and you had to be really sharp, well-rounded, and flexible. Working on NeLL, I could see what I needed to achieve, and how to develop the abilities and capabilities for consulting."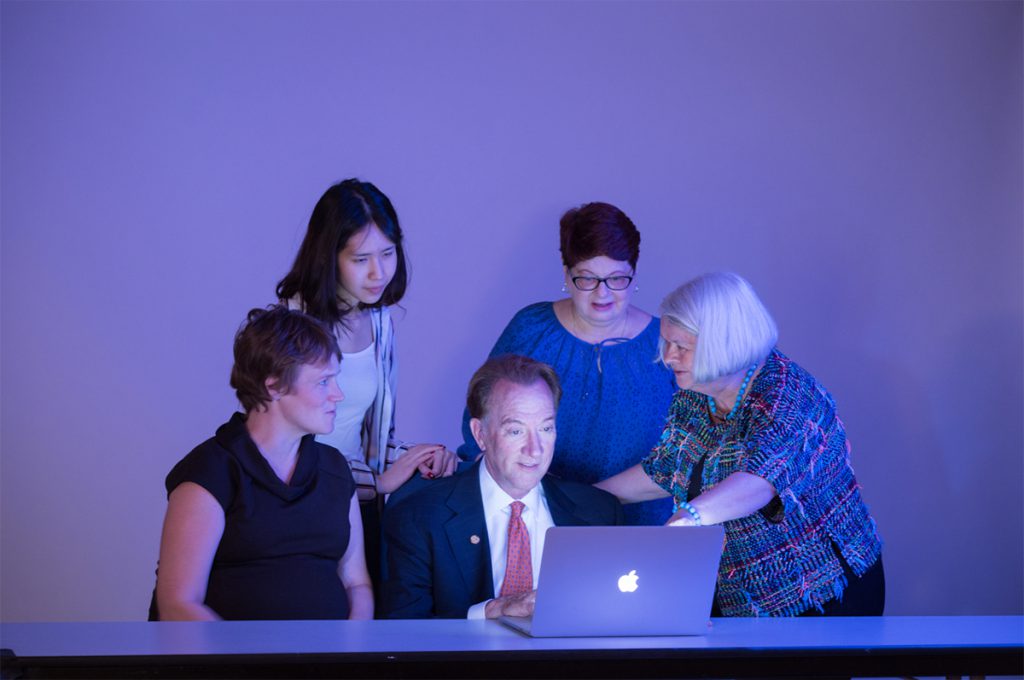 NeLL Rolls Out
The nursing school has enjoyed the ongoing return on investment and GBS partnership resulting from the IMPACT collaboration. Likewise, Goizueta has been pleased to expand its reach, resources, and opportunities in the healthcare sector.
"IMPACT has led to strong relationships for Emory Nursing within and beyond Goizueta," Hayes said. "They helped us see the market landscape from a global 360-degree view and determine the most strategic plan for our product. IMPACT students even showed us where our nurse scientists can have built-in allies and connections far beyond our current collaboration."
As the NeLL rollout nears, the IMPACT program presented its showcase of student work on May 13. The day served as a homecoming: In 2021, more than 350 registered judges, including 282 alumni, represented 26 states and 12 countries. IMPACT relies on alumni judges to pay forward the feedback that they received in this experiential class.
"IMPACT is intense," agreed Gupta, a self-employed consultant to mid-market merger and acquisitions firms. "IMPACT is not one and done for our MBA students. It's a skillset to help you in the long run of your career."
At Goizueta, MBA students, solve real-world challenges for corporations, nonprofits, and other organizations, building a bridge from theory to practice. Learn more about the power of IMPACT to influence critical endeavors like NeLL.
To partner with the Project NeLL team or find out about making NeLL available to your organization, contact ProjectNeLL@emory.edu.