Happy, driven, and an infinitely curious storyteller, Octavius O.C. Chen 22BBA brings many talents and strengths to the Goizueta classroom and his leadership on campus. As the executive vice president for the Emory Entrepreneurship & Venture Management (EEVM), Goizueta's premier undergraduate entrepreneurship organization, he's focused on the future and loves working with other students. "We support innovation and beyond," says Chen.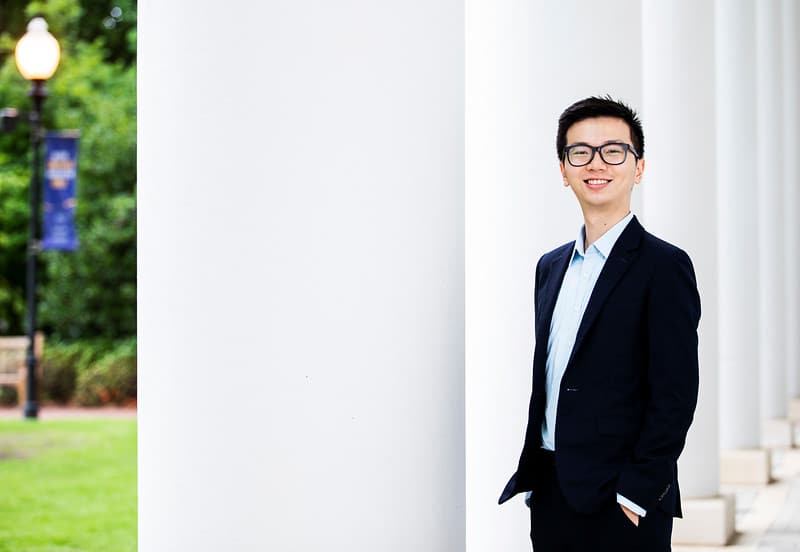 Each year, the group hosts HackATL, the largest business "hackathon" in the Southeast that draws more than 1000 students to build a business in 48 hours and pitch it to venture capitalists, angel investors, and judges. Though COVID-19 forced the competition to adapt in 2020, this year's October event will boast a hybrid model with in-person and virtual events. The challenge: "innovate against all odds."
With creative business as his focus, Chen enjoys STEM-related disciplines and cites Emory University's Erin Bonning's physics class as eye-opening. "She showed us the Pale Blue Dot photograph and recited the poem that accompanies it, and the experience was mind-blowing. It is so beautiful that we, life, exists right here and now, and it's so humbling to know that there are things astronomically bigger than us out there. This realization puts everything into a whole new perspective."
Digital Detox for Clarity
Chen marks his growth stages through lessons learned in both business and life. "As a Taiwanese citizen, I completed my four-month military service in Taiwan last summer during the pandemic," he says. "It forced me out of my comfort zone and social circle to meet and work with people from every background. Military service taught me to be more responsible." With restricted social media access and more time for critical thinking and reading, Chen experienced what he deems a digital detox. "Without phones and internet as distractions, I managed my time and thoughts in a better, cleaner way."
Aiming at a career in branding, digital marketing, and marketing consulting, Chen sees opportunities beyond graduation. "I'd love a career that allows me to tell other's stories and make them matter more." He uses Notion, a customizable productivity tool that keeps him on task. Fluent in Mandarin Chinese and German, Chen's language skills have prepped him for an international career.

An accomplished photographer whose images convey far more than simple time or place, Chen appreciates the visual medium to meaningfully mesh purpose and storytelling. "I believe a story, a brand, and a business driven by purpose will work better naturally."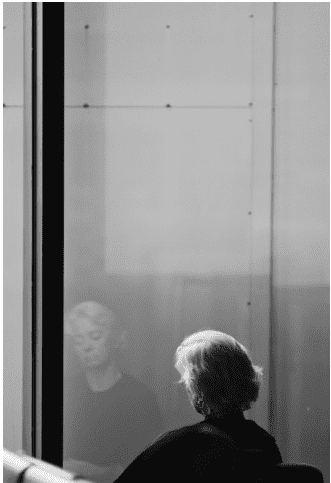 Street photography is a touchstone for Chen, connecting him deeply to vital issues of inequity and discrimination directed toward immigrant workers.
In his hometown of Taichung, "These immigrants are from other homes and cultures. They come to Taiwan to work and support their families back home, but the Taiwanese society is not necessarily nice to them," he says. On weekends, Chen visits the plaza where these individuals work, shop, and temporarily live. "I hang out with them, we talk, and I take pictures. Photos tell beautiful stories when people aren't able to."
The Goizueta BBA program stretches capacity, embraces challenge, and builds a career foundation that prepares student leaders like Chen to tackle any challenge, anywhere, in any field. Learn more about all that Goizueta offers its students who hail from countries around the world.