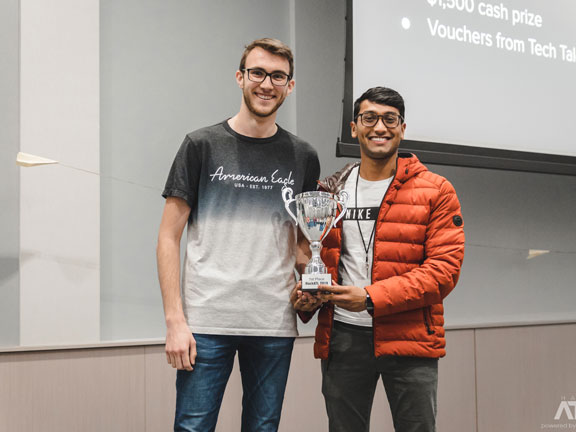 There was no shortage of energy during the seventh annual "HackATL" event on campus. The simple goal amid the decorations and paper airplanes around Patterson Green was clear, yet daunting: Build a business in 24 hours.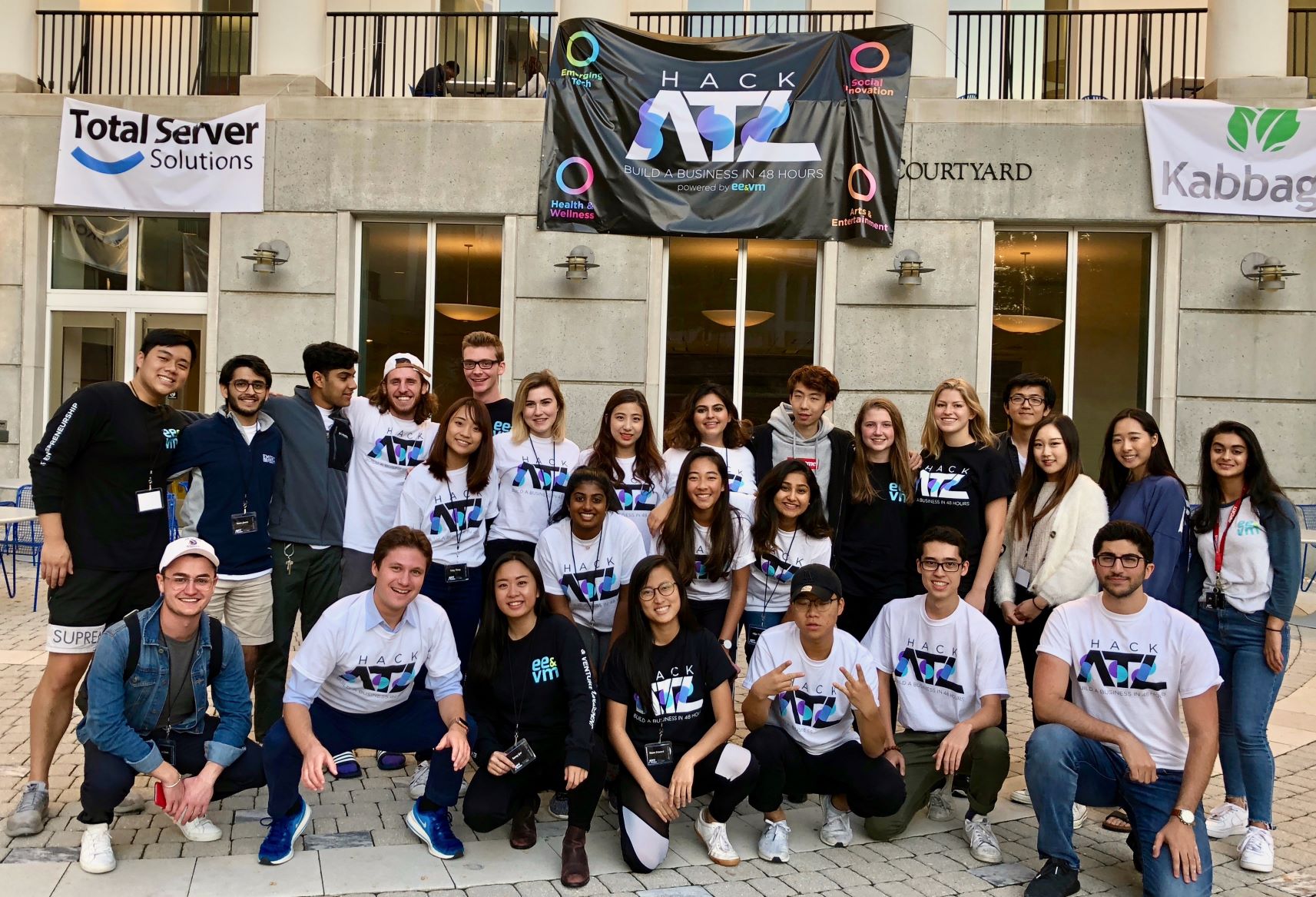 A 48-hour competition hosted at the Goizueta Business School, HackATL 2018 was Emory Entrepreneurship and Venture Management's sixth annual business hackathon.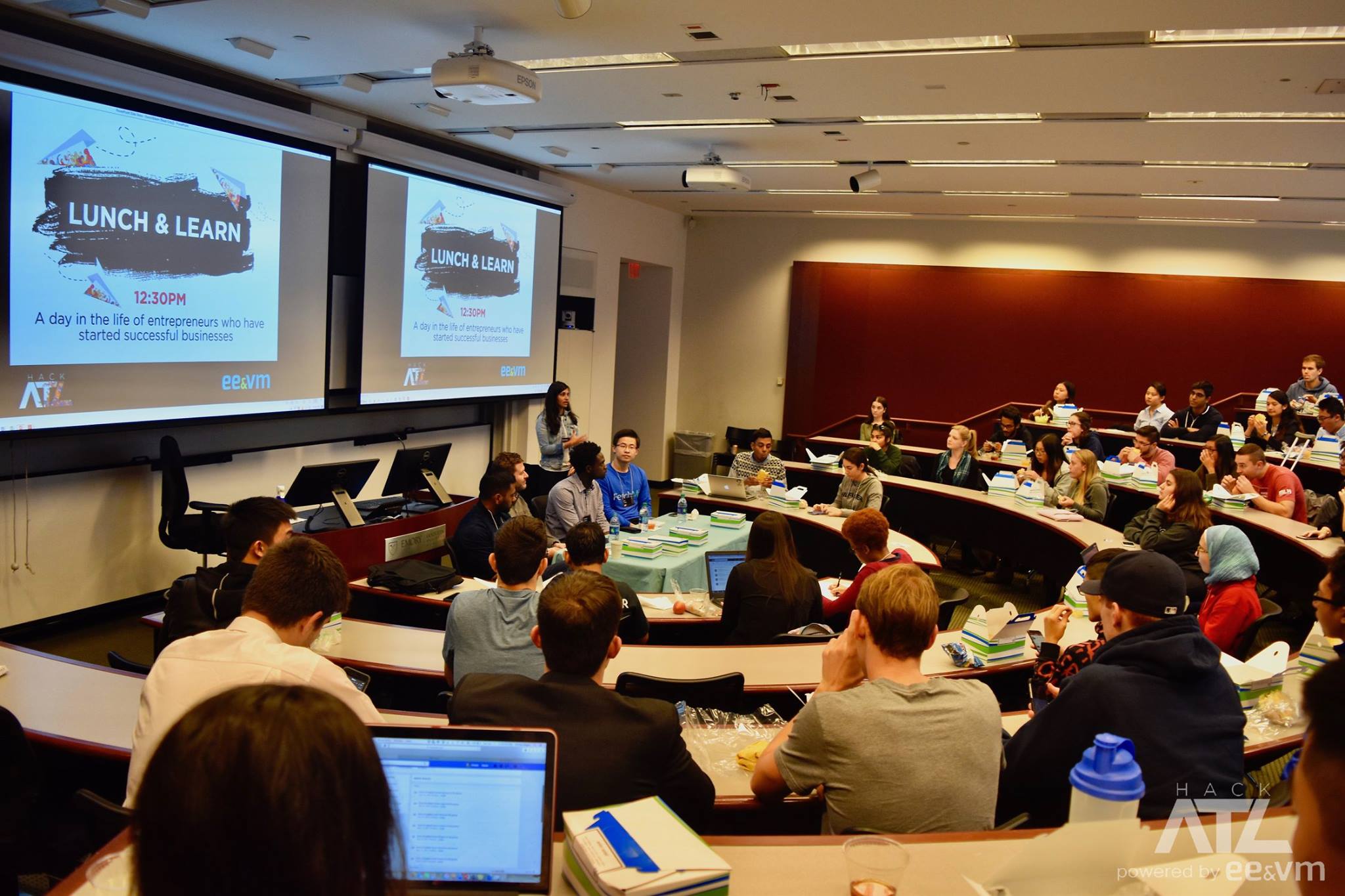 While most students were off enjoying their weekend, the "hackers, hustlers and hipsters" were busy brainstorming and collaborating during the sixth annual HackATL event where teams spend 48 hours building a business to present to judges.