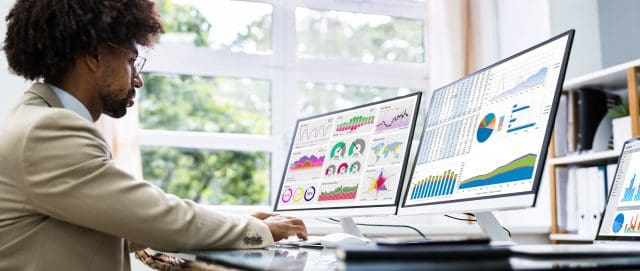 Starting in January 2022, Emory Executive Education, part of Emory University's Goizueta Business School will launch a Marketing Analytics Certificate Program.
The program will arm students with the skills necessary to employ marketing analytics and leverage data to drive their organizations' bottom lines. The Marketing Analytics Certificate Program's globally relevant, industry-driven curriculum will be taught by Goizueta Business School professors including David Schweidel, Jesse Bockstedt, Douglas Bowman, and Daniel McCarthy in association with the Emory Executive Education program, ranked #8 in the U.S. by Financial Times (2020).
Anyone looking to build a career in data-driven marketing, digital marketing, brand management, category management, P&L management, as well as those aspiring to work in senior marketing roles or wanting to lead a consumer insights/business intelligence team will benefit from this program.
Product and product marketing managers, professionals working in internet sectors such as e-commerce, edtech, fintech, and online gaming, as well as entrepreneurs, small business owners, and MBA graduates looking to leverage marketing data will also further their careers via the program.
With more than 100 hours of online learning, students will ascertain technical and business skills, including predictive modeling, SEO/SEM analytics, demand forecasting, and how best to implement marketing analytics in their organizations. The Marketing Analytics Certificate Program includes 10 industry projects and will take four months to complete.
In addition to the curriculum, students will receive guidance from industry experts, personalized, one-on-one feedback, 360-degree career support, and global access to career opportunities.

The Marketing Analytics Certificate Program begins on January 15, 2022. To enroll, click here for more information.