Courtnay Oddman 23EvMBA knows feedback is a gift. In fact, she has been so appreciative of sound advice from alumni that she's back for seconds. She sees herself continuing to advance her career after obtaining her MBA and credits her mentors in the Goizueta Student-Alumni Mentor Program for their guidance on how best to accomplish her career goals.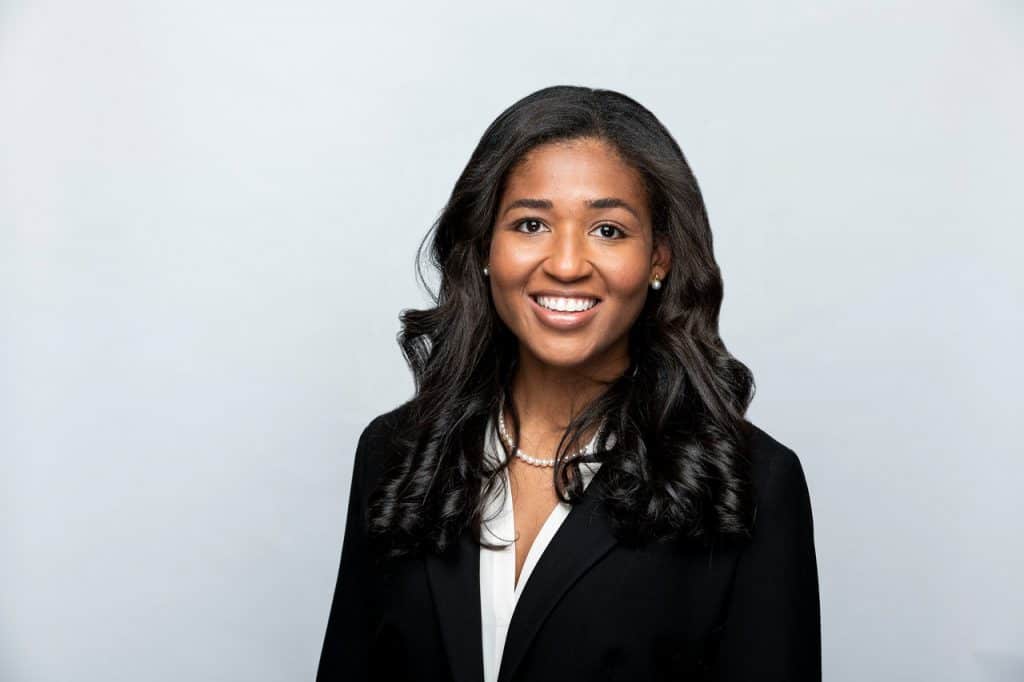 Oddman, an assistant director of training and development at Emory University, says she was initially nervous about networking with leaders in the private sector, but her mentor last year, Graham Jaenicke 14MBA, provided her with the tools and coaching necessary to grow and successfully expand her network.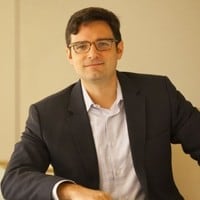 "One of the impactful things that Graham helped me with was career exploration. So, I shared with him my strengths, things I like doing, and projects that I find most fulfilling at work. He found people for me to speak with," Oddman says. "He connected me with his network, to build beyond my immediate job and MBA world."
Two Decades of Student-Alumni Mentorship Tradition
Co-chaired by Paul Towne 07EvMBA and Aaron Weiner 15BBA, the Goizueta Student-Alumni Mentor Program is a mainstay and two-decade tradition of the Goizueta Alumni Board to bridge the gap for students between the academic and professional world by sharing the insight, coaching, and experience of the business school's alumni network. Alumni can participate from anywhere in the world.
Pairs are matched based on interests and meet in the Fall after the kickoff. The program concludes in April at the close of the spring semester. Participation is rising, with more than 160 student-alumni pairings this academic year, according to Jaenicke, president of the alumni board.
The couple hours a month that it takes to be a mentor is a small contribution that yields large results for Goizueta students, Jaenicke explains. "Continuing to drive the mentor program is always going to be a priority because it is a great way for alumni to give back to the school and build relationships for current students to expand their networks."
Virtual Mentoring, Too, Offers Great Value to Participants
Tate Stevenson 22BBA met his mentor Bill Brosius 85BBA over coffee in February 2020 and has chatted virtually since because of COVID-19 precautions. The two are set to have dinner in person at graduation in May. Brosius will travel for the occasion from Dallas, TX, to Atlanta to also perform his duties as a university trustee.
This program has taken me outside my comfort zone, built my confidence in networking, and has been one of the best parts of my MBA experience thus far.

Courtnay Oddman 23EvMBA
Stevenson says the mentor meetings are not scripted or transactional. He cites Brosius' stature as a health system's vice president of finance, several years removed from the college experience, as offering great professional perspective. "Bill has had a lot of life and business experience. As I was recruited for my consulting position, I got advice," Stevenson says. "Him acting as a sounding board has made my Emory experience a lot better."
A Robert W. Woodruff Scholar, Stevenson is pursuing dual concentrations of finance and consulting for his degree and plans to stay in Atlanta after graduation in May to enter the consulting field.
Through the mentorship, Brosius introduced Stevenson to new professional opportunities, recommended course selections, and suggested the most beneficial club involvement for Stevenson's skills enhancement.
As in the mentoring relationship shared by Stevenson and Brosius, Oddman and Jaenicke have also shared successes. "Participating in the Student-Alumni Mentoring Program is something I would recommend to anyone looking to boost their confidence and boost their network," Oddman says. "The program has taken me outside my comfort zone, built my confidence in networking, and has been one of the best parts of my MBA experience thus far."
Goizueta students benefit from the professional advice and life experiences of their network of 23,000 alumni worldwide. For more information on how you can participate as a student or an alumni volunteer, please contact gbsalumni@emory.edu.