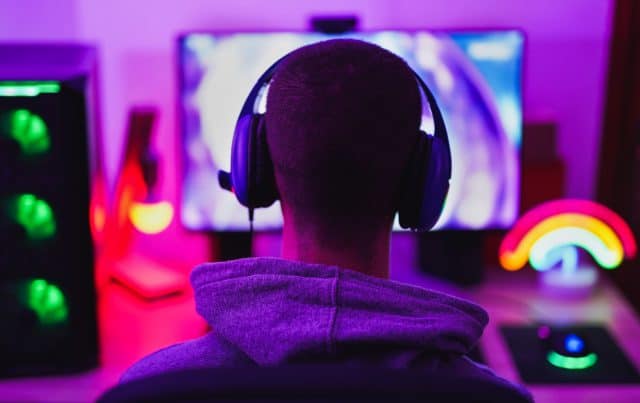 In June 2016, Xbox executive Phil Spencer told technology blog The Verge that it might be "crazy to announce something this early" as he unveiled the release of Xbox One X. It was a full year before the gaming console was set to hit the market. But Spencer, executive vice president of gaming at Microsoft, did so to arm customers with "as much information as possible." He also wanted to communicate to developers what tools they'd have at their disposal.
However, new research by Ramnath K. Chellappa, professor of Information Systems & Operations Management; associate dean and academic director for the MS in Business Analytics at Goizueta Business School, and Rajiv Mukherjee, assistant professor of information and operations management, Texas A&M University Mays Business School, shows that these types of preannouncements, no matter how informative, may not always be in a company's best interests.
According to Chellappa and Mukherjee, the value of preannouncing the latest and greatest features of a gaming console isn't nearly as straightforward as the value gained by alerting customers to a new version of a Ford F150. While it may sound counterintuitive, as Chellappa and Mukherjee explain in their recent paper, "Platform Preannouncement Strategies: The Strategic Role of Information in Two-Sided Markets Competition," sometimes the best way to announce new features in a platform-based world is by saying nothing at all. "We're dealing with an ecosystem when we buy platforms," Chellappa explains. "There's a big difference between how products provide utility to an end-user versus how platforms provide utility to two sides of a market, one of which might be end-users."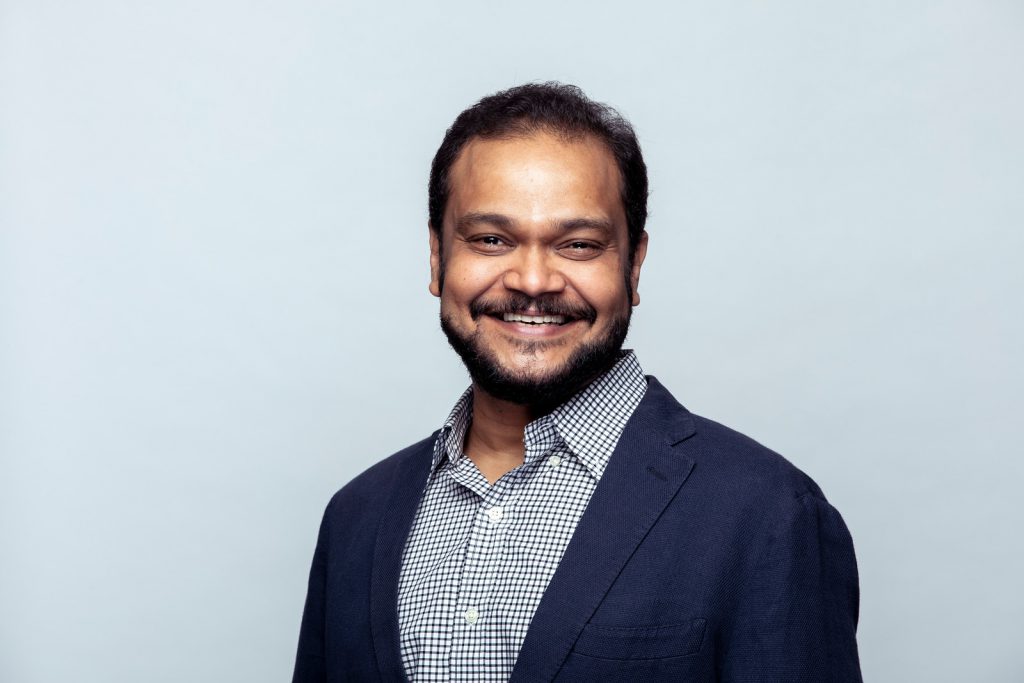 When a company unveils a new version of a bicycle or television, there isn't an ecosystem associated with those products. "But when you buy a gaming console, the value of you owning that console goes up as more of your friends play the same console," Chellappa says. In their paper, the authors refer to this type of value as "same-side network effects." In the platform world, Chellappa adds, there are also "cross-side network effects" in play—that the value of the gaming console goes up as more games are developed for that console.
While many studies in marketing have focused on product preannouncements, the pair's paper, published in Management Science earlier this year, is the first to study the use of preannouncements as a strategic lever for platforms rather than products. To conduct their research, the authors used game theoretic analysis to study three specific preannouncement strategies: formal (advertising, participating in tradeshows, developer training programs); informal (releasing information on a user or developer forum); and no announcement at all.
The authors use Microsoft's Xbox and Sony's PlayStation gaming consoles as the primary setup in their paper (although their findings are generalizable to similar platforms). What Chellappa and Mukherjee found was that there were scenarios where it made sense to preannounce, but other scenarios where companies would be better off making either a lackluster preannouncement or none at all. "You would think that if I'm going to put out a new platform that has a lot of new features, I should inform the market about all those things," explains Chellappa. "But what we find is that sometimes the competitive effects can force you not to announce much about the products you're releasing because it might create a kind of a price competition."
For instance, a headline in an August 2020 blog in tomsguide.com comparing Xbox One X to Sony's PlayStation 4 Pro, stated: "The Xbox One has more power than the PlayStation 4 Pro, but Sony fights back with an incredible game lineup and a lower price."
Agents and Developers Create Business Model for Two-Sided Markets
The market for platform-based products isn't made up of one set of consumers. It's made up of "agents," broken into users (in the gaming example, those who play the games), and developers (those who create and improve the games and consoles themselves). Xbox and PlayStation earn money by not only selling to gamers but by charging licensing fees to developers. This two-sided market is an artifact of platform-based business models such as gaming, ridesharing (Uber/Lyft with riders and drivers), or marketplaces (eBay/Amazon with sellers and buyers).
Given that developers often develop the same or similar games for the competing platforms or release their games as exclusives, Chellappa and Mukherjee had to consider the effects of single-homing (exclusives) versus multi-homing (released for multiple platforms). The authors also incorporated users' taste preferences for individual consoles into their model. Taste preferences were defined as strong, moderate or weak indications of loyalty to a specific console. They also considered the agents ability to switch between consoles.
Strategic Preannouncements Push Prices and Licensing Fees Higher
The best time to make a formal preannouncement, according to Chellappa's and Mukherjee's research, formal preannouncements work best in "single-homing markets where the agents do not switch, and where they possess strong taste preferences," they write. "Firms need to make a formal preannouncement even if it increases competitive intensity because they have to offset the disutility created by the strong taste preferences." Though companies that indulge in a full preannouncement strategy may be burdened by the upfront costs of preannouncing, they will benefit by allowing users and developers to take into account all the network aspects of the new version, note the authors.
Surprisingly, the strategy of no preannouncement allows the firms to charge the highest prices and licensing fees and therefore the firms also derived higher profits compared with the other two strategies."

Ramnath K. Chellappa
However, in single-homing markets where agents don't switch and "where they possess weak taste preferences, firms will pursue no preannouncement strategies," they note, adding, "among the three cases, surprisingly, the strategy of no preannouncement allows the firms to charge the highest prices and licensing fees and therefore the firms also derived higher profits compared with the other two strategies."
In a single-homing, non-switching situation where taste preferences are moderate, the pair's model indicates that a casual or informal preannouncement will work best. By not engaging in a full-on preannouncement, competitive intensity is lessened with the company's rival and, therefore, prices and licensing fees are higher.
In the most common gaming situation—a multi-homing scenario where agents do not switch consoles, "firms will pursue a no-preannouncement strategy, an informal preannouncement strategy, and a formal preannouncement strategy in markets defined by weak, moderate and strong agent preferences, respectively," the pair write. "Note that even in the case of multi-homing developers, the appropriateness of the pre-announcement strategy continues to be characterized by the strength of preferences."
The authors state that they can "categorically conclude that preannouncement strategies have a consistent impact on the marketplace independent of loyalty of installed bases and/or the opportunity to multi-home."
Does Chellappa believe that strategists at these companies already understand the effects of preannouncements? Perhaps implicitly, he answers, but not explicitly. "At the end of the day, they don't have that many strategic levers—price is one of the major strategic levers and this is why it always comes back to what price should we charge," says Chellappa. As he and Mukherjee state in their paper: "From a managerial perspective, it is indeed important to understand the drivers and implications of preannouncement strategies in a platform setting. How do market characteristics impact preannouncement strategies? What is the impact of a loyal consumer base on preannouncement? How is the prelaunch decision affected by the presence of platform-agnostic developers?"
As the world becomes more platform-based, Chellappa believes managers will need to determine the nature of the market they're dealing with in order to use preannouncements as a strategy. "Are users really particular about their preferences or are they loosey-goosey about their preferences?" Chellappa asks. "If they're not wedded to exactly what they want, meaning they're 'mobile' in some sense, then we're saying don't preannounce."
Goizueta faculty research like Chellappa's digs deep into business as we experience it today and imagines what key players will need to navigate in the future. Interested in exploring more expert research on topics impacting the corporate landscape? Learn more here.
Goizueta's STEM-designated Master's in Business Analytics combines business, data, and technology to make you an effective business data scientist for a data-driven world. Learn more about this program.