In response to the national reckoning in 2020 over racial inequities and deaths of George Floyd and others, students at Emory University's Goizueta Business School led the creation of a case competition honoring the late John R. Lewis (1940-2020), the civil rights icon and U.S. Representative from Georgia's 5th district.
The John R. Lewis Racial Justice Case Competition is the first case competition focusing on the intersection of business and racial inequality, and the family of Lewis, gave permission for its naming.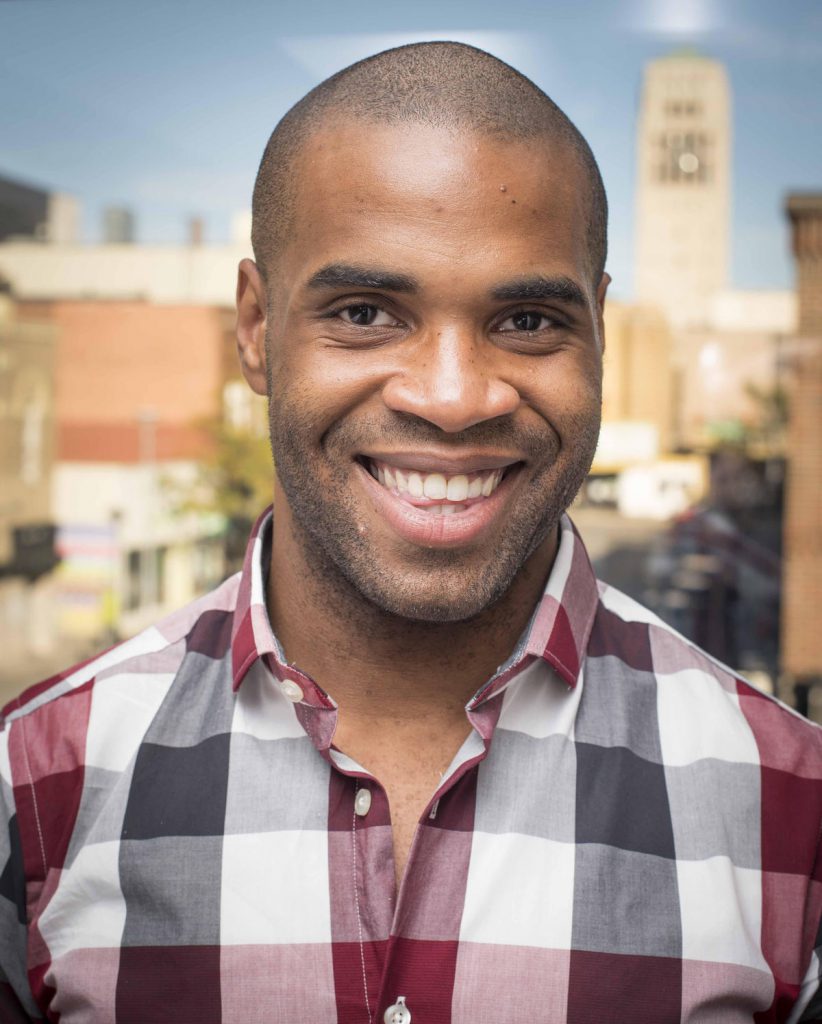 "We wanted to do something actionable," said Willie Sullivan 21MBA, speaking of his MBA classmates. His inspiration came from a Harvard Business School case note on racial inequalities in American history.
"We had protested, given money, and were looking for what else we could do," Sullivan recalled. "How could we take a business case note and have students come up with strategic frameworks for a major corporation to do something about large societal issues?"
Because Sullivan had lived in Missouri in 2014 when rioting erupted in Ferguson over the police shooting of Michael Brown Jr., he expected reaction to George Floyd's death from people of color, but not from so many of his Goizueta MBA peers from such varied backgrounds. But in June during an open meeting to discuss events called by Brian Mitchell, associate dean for the Full-Time MBA Program, the idea of a case competition was born and fast-tracked.
Sullivan stepped up as managing director, pitching corporate sponsors and coordinating 32 MBA students and eight Goizueta faculty and staff. The John R. Lewis Racial Justice Case Competition is structured to be welcoming to all.
"We wanted something to open the door for people who are new to this," Sullivan said of diversity, equity, and inclusion work. "We wanted to take students who weren't engaged with this subject to take human capital and apply it to the big structural issues of a company. My feeling is that it will take a large group of people of all ages and skills to solve issues of injustice."
Lewis' death in July 2020 "seemed like a sign to connect with his family, and it worked out well," Sullivan said. "He is such a staple in Atlanta and has a personal connection with Emory, and there's that gorgeous photo of him at the Emory commencement. It was a no-brainer to name the case competition after him."
The competition opened for entries November 9, with a November 30 deadline. The 105 teams from 52 universities represented undergraduate and graduate teams from the most prestigious business, public policy, public health, law, social work, and medicine schools in the U.S. Two dozen judges, mostly from companies with a social justice mission or from universities, screened the entries to produce the 24 semifinalists announced December 7.
Because universities could enter more than one team, the semifinalists include multiple teams from Goizueta, Harvard Business School, MIT's Sloan School of Management, Northwestern's Kellogg School of Management, UC-Berkeley's Haas School of Business, and USC's Marshall Business School.
The following universities are represented by a single semifinalist team: Penn's Wharton School of Business, Yale School of Management, Boston University's Questrom School of Business, Carnegie Mellon's Tepper School of Business, Cornell's Johnson Graduate School of Management, Dartmouth's Tuck School of Business, Rice University's Jones Graduate School of Business, University of Alabama's Manderson Graduate School of Business, UCLA's Anderson School of Management, University of Rochester's Simon Business School, University of Virginia's Darden School of Business, and Vanderbilt's Peabody School of Education.
Each semifinalist team is currently conducting research with support from SurveyMonkey and forming recommendations for one of six event sponsors (HP, Johnson & Johnson, Salesforce, Southern Company, Truist, and Walmart). The last leg of the competition will be held online on January 21, during Martin Luther King Jr. Week. The six remaining teams will make their final presentations before a panel of judges and the winner will be announced. The event will be open to the public. First prize is $20,000 and half of prize money will go to a company chosen by the winner that must be involved in racial reconciliation and inclusivity work.
Each team is answering this question: How can that corporation best use its various resources (not just financial) to address issues of racial justice in one or more of three areas: wealth/income disparities, health outcome disparities, and educational/skills attainment gaps?
How the student effort began
The question began forming at the June meeting shortly after Floyd's death. "That was a moment of absolute urgency," recalled Mitchell. "George Floyd's murder was horrific, and also the latest in a series of racist and violent acts that included the killings of Ahmaud Arbery and Breonna Taylor in a span of a few months. I did not have a specific outcome in mind when I brought the students together, but I did feel compelled to match the urgency of the moment by opening a space for us to talk candidly as a community about what was happening and how we felt about it."
Mitchell said he "wanted to assure our students that they are part of a community that values social justice, abhors racism, and is outraged by what we were witnessing. I did not want them to feel isolated or unheard just because school was not in session. And personally, I wanted to share my own thoughts and feelings as an African American man experiencing this crisis in a deeply personal way."
Vulnerability and courage were critical to the case competition getting off the ground, Mitchell noted.
The students who participated in the gathering after Floyd's death "were speaking up and sharing their experiences and vulnerabilities," he said. "A few students wondered aloud about wanting to help but did not know how they could make a difference, which took some courage to admit among peers. In response to that, Willie Sullivan singlehandedly demonstrated our core values by pushing back on the idea that anyone had limits on the amount of influence they could have.
"Willie reminded everyone that having a Goizueta MBA was going to open doors that could lead to vast resources and reach, which could be applied to bringing about a more just society. In that moment Willie challenged everyone to broaden their thinking from 'what can I do?' to 'what can I get my company to do?' It was brave, brilliant, and inspiring."
To come up with a brand-new competition structure, Goizueta student organizers and their faculty volunteers borrowed from case competition models and project-based experiential learning. "This design is completely original," said Lynne Segall 99MBA, associate dean, Goizueta IMPACT, which connects companies to Goizueta students, who then apply theories from the classroom to help solve real-world business problems.
How did an untested concept hatched in June evolve to include so many major corporate partners and peers from across the country? Answer: Nonstop learning by doing.
"There was no real window to do detailed planning to figure everything out up front," Segall said. "So we have been flying the plane while designing pieces and parts of it. It's working because we have a committed group of student leaders who are fully engaged."
Leading the way is Sullivan, 33, a Goizueta National Black MBA Scholar with a nontraditional MBA background. From Jonesboro, Arkansas, he majored in music as an undergraduate at Arkansas State and trained as an opera singer in the master's program at University of Michigan. He most recently worked in development for the latter, and chose Goizueta Business School partly to escape northern winters and to live in a major city. When he graduates in the spring, he will continue at Deloitte, where he interned as a senior consultant in human capital strategy.
Bringing ideas to life
Prospective Goizueta MBA students are welcome to preview what the Goizueta program is like through the John Lewis Case Competition itself and the story of how it came to be.
"What Willie's experience shows is that if you have an idea and the grit to make it happen, this institution will stand behind you," Segall said. "I tell prospective students, if you want to go beyond just getting an MBA, and instead have a full MBA experience, then this is the place. I know this firsthand, both as an alumna and as a faculty member. There are countless examples of other Goizueta students innovating and contributing to the success of the school. It's not a surprise that we are able to attract high caliber talent with initiative."
For Mitchell, the event "demonstrates our commitments to strengthening the relationship between business and society, and to developing principled leaders who will have a positive influence on both. The establishment of the competition also reflects the value of our community and what we describe as our 'intimate learning environment.' Willie Sullivan had the courage and vision to create this competition."
Continuing Mitchell added, "Importantly, Willie also had the relationships, trust and access to senior leaders throughout the school to bring it to life in such an incredible way on such a short timeline. Willie is leading an incredible effort in launching this endeavor, from fellow students up to our Interim Dean, Karen Sedatole. That level of community engagement has attracted sponsors, judges, and media to the competition, and it is a hallmark of the Goizueta Business School."
Attend the online finals of the John R. Lewis Racial Justice Case Competition on January 21 by registering online.